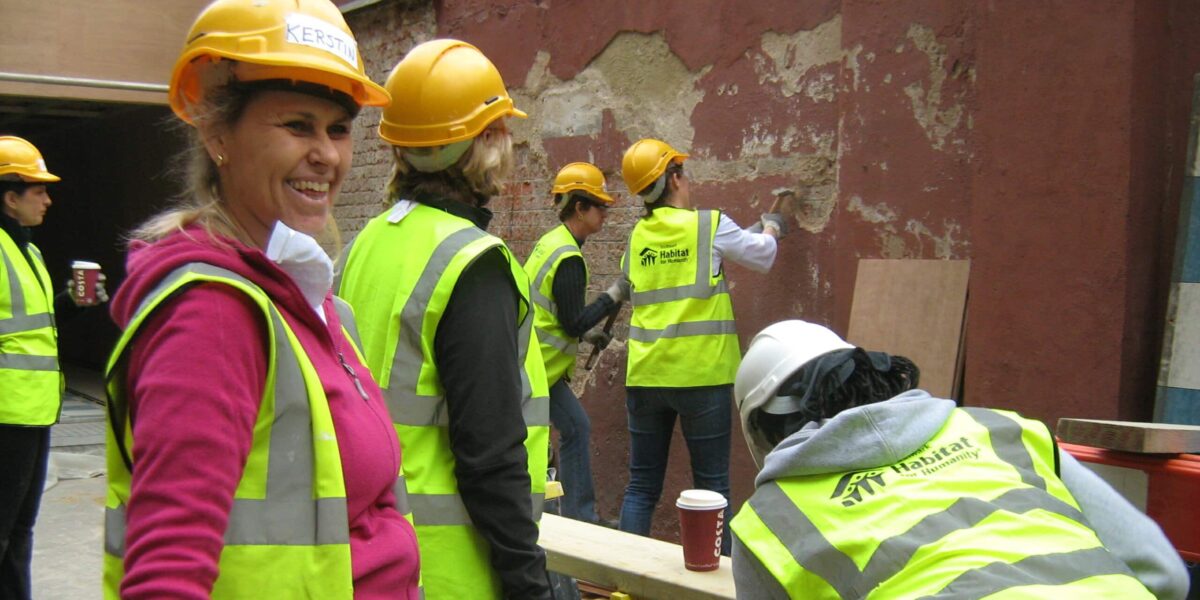 Our Partnerships with Community Groups
Habitat for Humanity is a 'grassroots' organisation that has grown through a focus on creative local solutions to providing local housing and community amenities. For this reason, community groups are able to find with HFHGB an empathetic ear and advice in relation to the development and delivery of their local vision and projects.
Our experience in design, development and construction alongside our ability to raise funds for projects through public sector and corporate sector grant, makes us an attractive partner on projects. We seek to foster long-term relationships with organisations who can demonstrate they are adding social value through their mission. We are also able to our own network of relationships across the private, public and voluntary sectors to increase the profile and support for community-led projects.
[su_button url="https://www.habitatforhumanity.org.uk/wp-content/uploads/2021/07/HFHGB-Homes_Case-Study_BC-Adventure-Playground_July-2021.pdf" target="blank" style="flat" background="#00AFD7″ color="#ffffff" size="5″]Case Study: Adventure Playground[/su_button]
"The prospect of working with Habitat at Bolton Crescent is really exciting. I'm looking forward to us building a very positive working relationship over the next few months and years!"
-Joanne Brown (Director of Oasisplay)