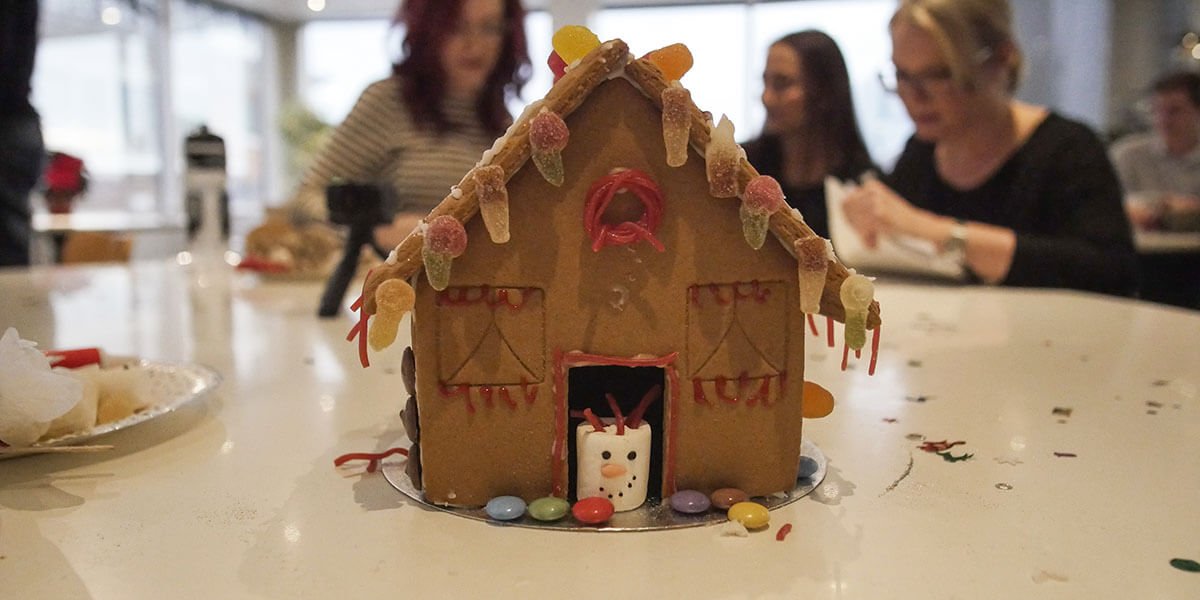 Sweeten up your office party
Challenge your colleagues to build a house in gingerbread
Gather your colleagues together and build something sweet this Christmas while raising funds to support our vital work fighting housing poverty. Whether you're a construction champion, an icing innovator or skilled in sweet selection, there's a fun house building role for everyone.
Sign up and receive our free fundraising pack
Organise a cracking office party
Get social with your gingerbread house pics #GingerbreadHouseDay
How you help build homes for care leavers in the UK
Josh was 22 when he first approached the YMCA for a safe place to stay."It destroys the relationships you have, people stop seeing you the same."
He had felt homeless since childhood, constantly passed between parents, one of his earliest memories was his dad punching his fist through the wall the night they split up.
"If you don't feel like you belong anywhere, you haven't got a home."
In partnership with the YMCA and Tunbridge Wells Quakers, Habitat for Humanity have repurposed an old Quaker hall into flats for 9 young people escaping homelessness and transitioning into independent living.
Having recently moved into his new flat, Josh is feeling much brighter about his future
"If you're comfortable being somewhere, you can call it home."
If you're not into partying or baking, you can still support the challenge by making a donation to our vital work.
Give today