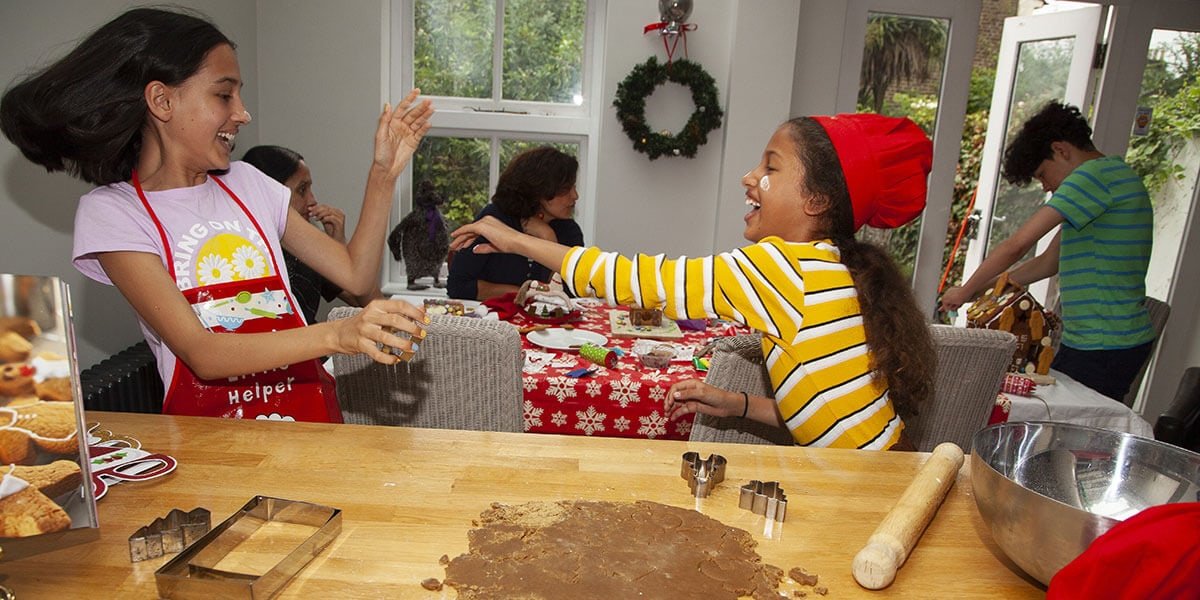 The recipe for a sweet Christmas
Channel your creativity and ice up your family Christmas
Invite your family and friends round for some gingerbread packed fun. Combine your event with a Christmas quiz, wrapathon or other festive games to raise money for people in need of a decent place to live. Download the pack below for millions of ideas about how run a brilliant Gingerbread House Challenge this Christmas.
Sign up and receive our free fundraising pack
Make a donation to our life-changing work
Get social with your gingerbread house pics #GingerbreadHouseDay
How you help us respond to disasters in Nepal
The devastating 7.8 magnitude earthquake that struck Nepal in 2015 killed 9,000 people, injured 22,000, and flattened entire villages rendering many families homeless.
Families like Binda and her children whose home was reduced to rubble, their belongings lost beneath the debris. They had nothing left and were forced to live in a shed.
"The earthquake brought about complete chaos. Our house collapsed, and everything was buried. I wasn't able to even think about how I could rebuild. Volunteers came to my village, they came from across the world to build together with me.
In my new home, my children can finally feel settled and I can focus on their education. I am so grateful to Habitat for Humanity and their volunteers for helping."
If you're not into partying or baking, you can still support the challenge by making a donation to our vital work.
Give today