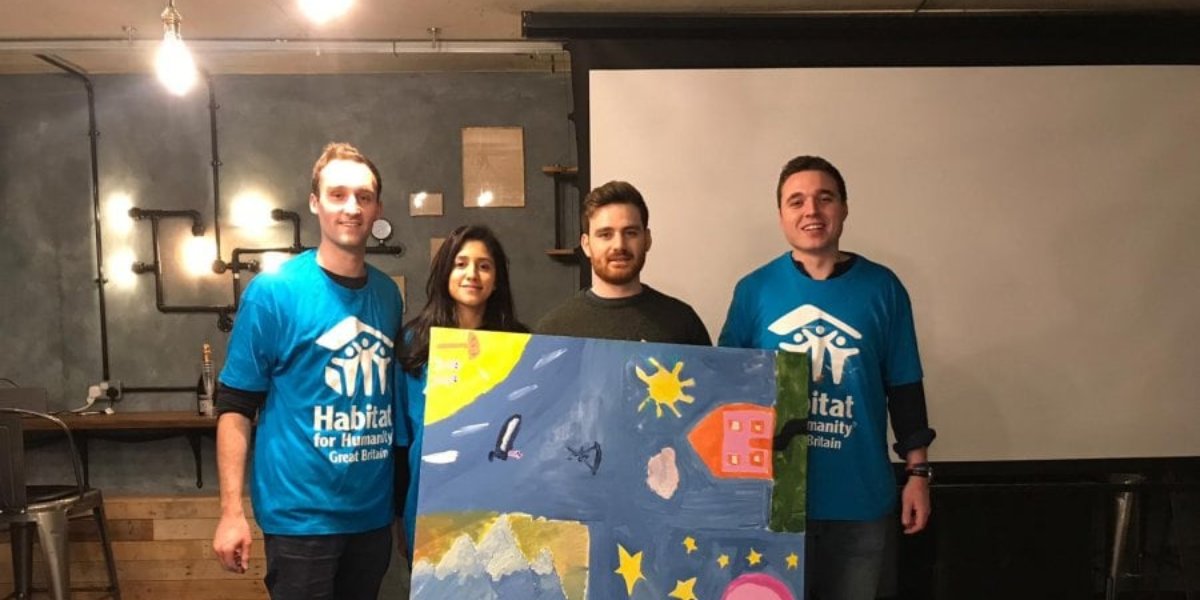 Our partnership with Montagu Evans
We are delighted to be working with Montagu Evans as their chosen charity partner. Montagu Evans are supporting both our UK and International work by fundraising and helping to renovate the building owned by the Claudia Jones Organisation. To achieve their fundraising target of £30k they are hosting bakes sales, taking part in running events and organising quiz nights.
A Safe Place to Call Home
Montagu Evans is fundraising to support both our international work and the refurbishment of The Claudia Jones Organisation in London.
With their help,  the existing building from which they operate has started undergoing regeneration. The narrow, dark hallways, and walls damaged by damp conditions are soon to be a thing of the past.
By supporting our work at large, Montagu Evans are enabling us to respond with agility and flexibility to the housing crisis.
Claudia Jones
Domestic abuse is often a hidden crime that is rarely reported to the police, which is why the Claudia Jones Organisation provides confidential, one-to-one, non-judgemental support based on the needs of the women themselves.
The rate of domestic abuse in the London borough of Hackey is higher than the national average. This is why we are working with the Claudia Jones Organisation to ensure that they have the facilities and workable space that they need to efficiently support the many women that come through their doors.
Employee Engagement
The main aim of this renovation is to provide the Claudia Jones Organisation with an open, light, and welcoming ground floor that contains a new reception and access to the garden area. Volunteers from Montagu Evans have completed 5 days of work at this project
They have also completed a volunteering day at the Charlie Chaplin Adventure Playground, taking part in gardening activities.
In addition to this, they have taken part in the Gingerbread House Challenge and organised various fundraising activities proving them to be a committed supporter of our work.
Photo Gallery