An opportunity to give back
We offer an opportunity to give something back to the world's poorest communities through our overseas volunteering programme, Global Village. Work alongside Habitat for Humanity staff and the beneficiary families to help us build homes. If you're looking to leave a tangible impact, then join one of our volunteer trips to build abroad.
Cast job titles and positions aside, roll up your sleeves and share an experience that will change lives. Find out more about our corporate volunteer builds.
Where we build
Habitat for Humanity operates in over 70 countries around the world, building homes for vulnerable families and working side by side with local communities. We welcome volunteers of all skill levels on our global building projects and our staff are always on hand to train and support teams.
Habitat for Humanity Great Britain have sent teams of volunteers to the following countries: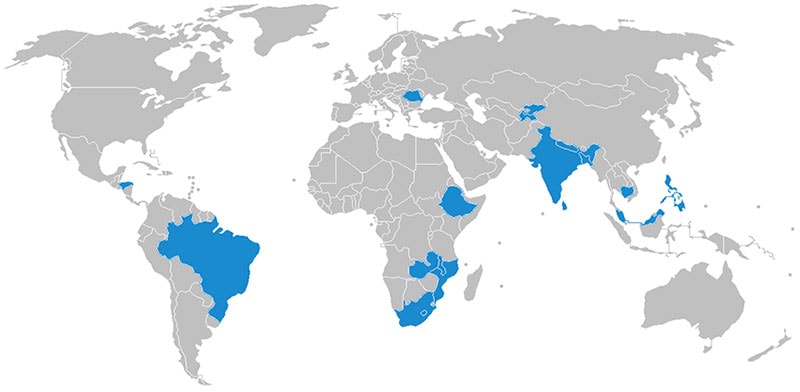 Contact Katie, Our Senior New Business Officer to find out more: kchedgey@habitatforhumanity.org.uk
Ways to get involved