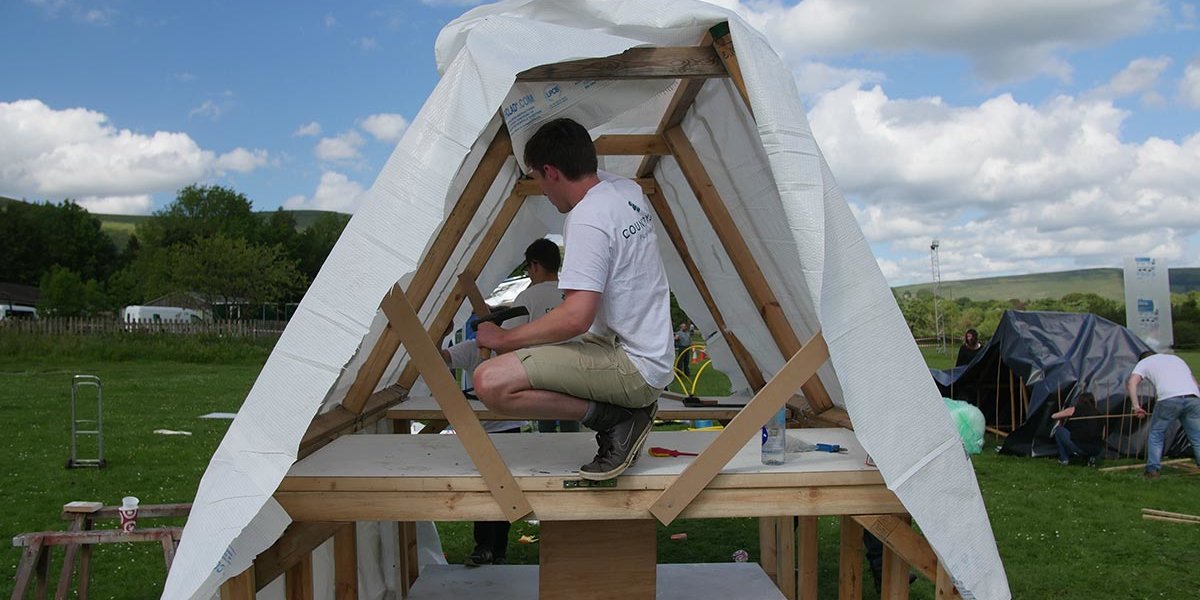 Challenge Details
Where:
Hollowford Centre, Castleton S33 8WB
Cost:
Registration = £300 per team & Fundraising = £3,000 minimum per team
Are you ready for Hope Challenge 2019?
So what's Hope Challenge? Hope Challenge is Habitat for Humanity's unique fundraising event for the housebuilding, construction and property sectors, set in the stunning Peak District. Teams of 4-6 pull together to design and build a shelter to live in for the weekend and take part in mental and physical challenges.
Challenge Details
The challenge has 4 elements for your team to tackle:
Fundraising: each team has a target of raising £3,000 to tackle Habitat for Humanity's work around the world
Shelter Build: Design an innovative, sustainable shelter with your team, and take all the materials to the Peak District to build it.
Trekking: Push yourself to compete in a trek around the stunning Hope Valley
The Challenges: Work together as a team to solve a memory challenge and complete physical tasks.
Each challenge will earn your team points to be totalled up to determine who the Hope Champions will be.
The challenge is split into four different stages. The winner of each stage will get 100 points. The winning team will be the team with the highest point score out of 400 (once all 4 stages have been added together).
Read more