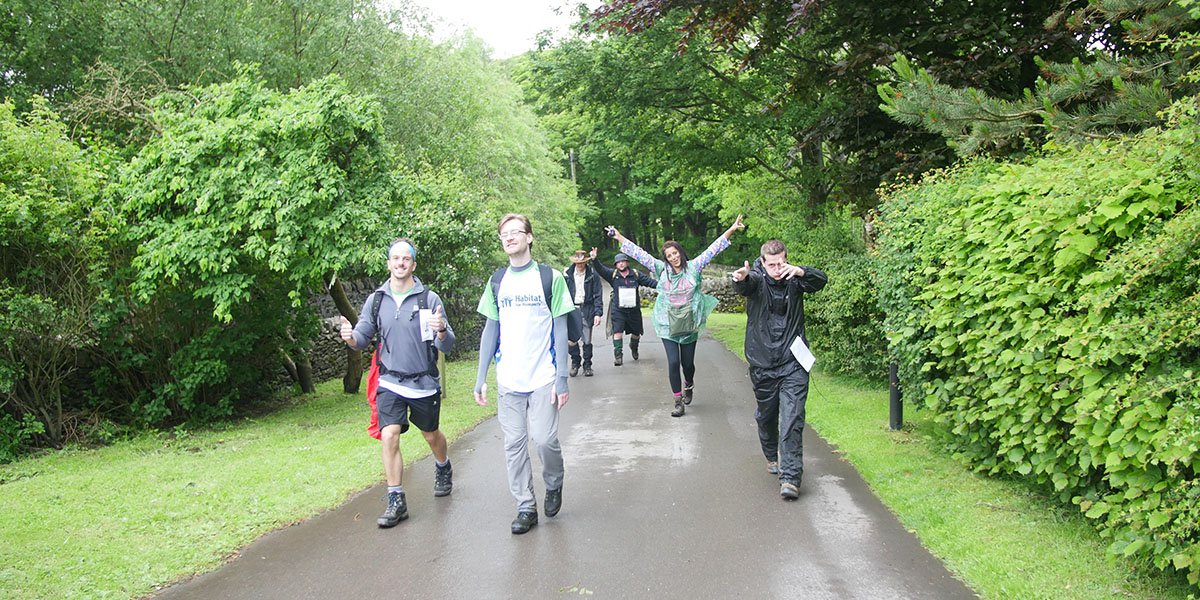 Challenge Details
Are you ready for Hope Challenge 2018?
So what's Hope Challenge? Hope Challenge is Habitat for Humanity's annual fundraising event for the UK housebuilding industry, set in the stunning Peak District. Teams of 4-6 pull together to design and build a shelter to live in for the weekend and take part in mental and physical challenges.
Where:
Hollowford Centre, Castleton S33 8WB
Cost:
Registration = £300 per team & Fundraising = £3,000 minimum per team
Why should you take part?
 Showcase your CSR values by supporting one of the world's leading shelter NGOs
• Build teamwork and innovation
• Meet & compete with lots of teams from across the industry
How it works
When you arrive on Friday you will have to construct a shelter out of your own materials, make sure it's safe and comfortable enough for all team members to sleep in on Friday and Saturday nights. You will have until 5pm on Friday to complete your shelter.
But there's more….
Challenge Details
The challenge has 4 elements for your team to tackle:
Fundraising: each team has a target of raising £3,000 to tackle Habitat for Humanity's work around the world
Shelter Build: Design an innovative, sustainable shelter with your team, and take all the materials to the Peak District to build it.
Trekking: Push yourself to compete in a trek around the stunning Hope Valley
Mental challenges: Work together as a team to solve puzzles and quizzes.
Each challenge will earn your team points to be totalled up to determine who the Hope Champions will be.
More details to come.