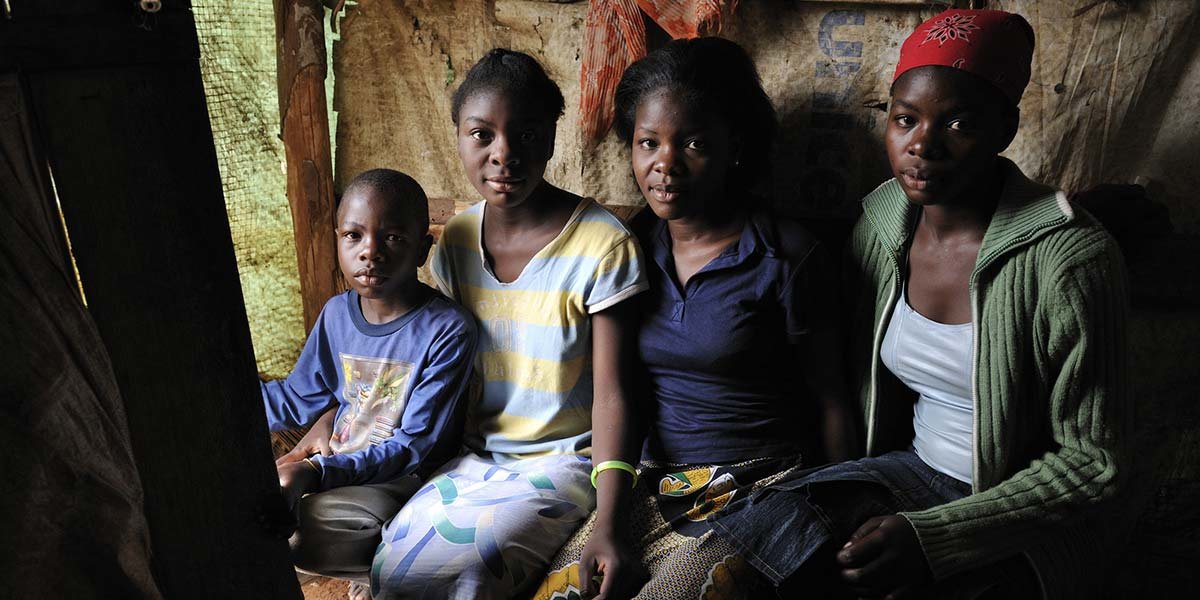 A remarkable girl
How Dorcas went from living on the streets to becoming a teaching assistant in Zambia
At the age of 16, Dorcas Phiri was forced to quit school to raise her two younger sisters and brother. Following her father's death and their mother leaving them, Dorcas had no money, no one to run to and the burden of feeding her younger siblings.
"We would cry the whole night, wishing that our father was still alive… It wasn't simple for us." (Dorcas)
Before our intervention, Dorcas and her siblings had been living in a makeshift tent for over three years. They had no bedding and they were sleeping on the floor.
We strongly encourage you to watch the video, as words can't possibly do it justice.
"The day we moved in this house we couldn't believe it. We couldn't believe that we had our own house to live in."
Follow the impact of our work
Find out more about the impact of our work in the UK and abroad, as well as the incredible stories of the families we support across the world: