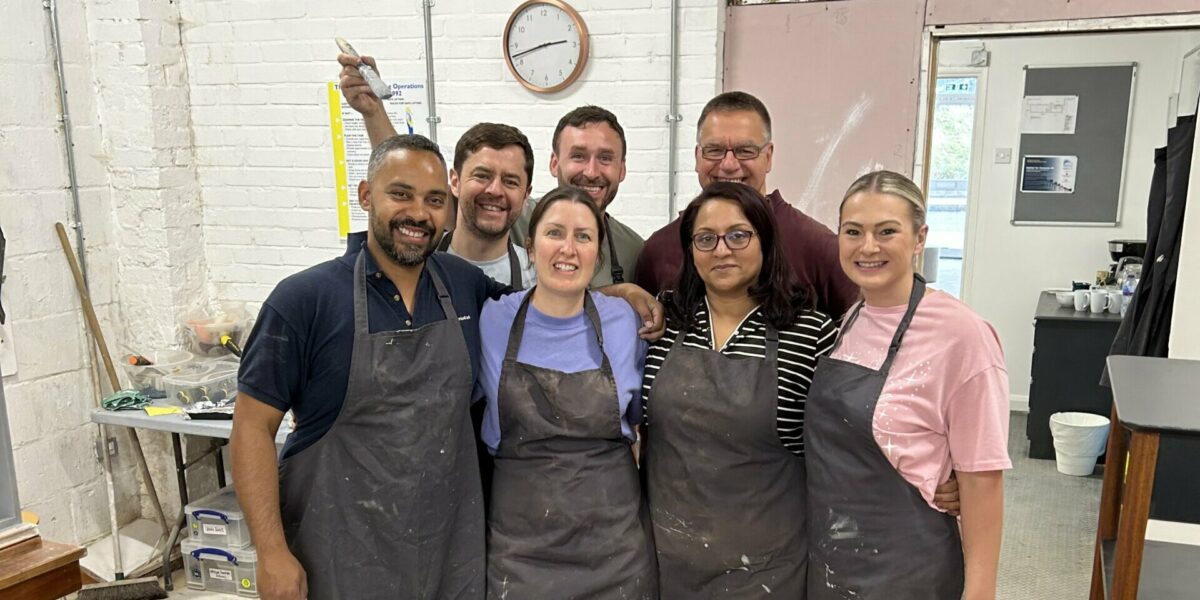 Upcycling Workshop Project Manager
Join Habitat for Humanity GB in the new role of Upcycling Workshop Project Manager and help achieve our vision of a world where everyone has a safe and decent home.
| | |
| --- | --- |
| What is the role?  | Upcycling Workshop Project Manager |
| What is the salary? | £34,000 – 36,000 |
| Will I be managing anyone?  | This post has no direct reports but will have direct responsibility for volunteers and is expected to manage and have an oversight over other team members involved in the Upcycling Workshop, specifically supervisors leading the volunteering days. |
| Where will I work? | Flexible, with minimum of 4 days a week onsite at the workshop (postcode of current workshop is RM9 4NU. This location is subject to change but will remain within Greater London) |
| The logistics | Full-time and part time both considered. One year contract (with opportunity to extend, depending on funding availability) |
About Habitat for Humanity GB
Habitat for Humanity Great Britain (HFHGB) is part of the international Habitat for Humanity network.  We tackle poverty housing around the world by working in partnership with communities and families to achieve their dreams of a safe and decent place to live. You can find out more about our work at www.habitatforhumanity.org.uk
About the role
The Upcycling Workshop Project Manager will be responsible for leading the delivery of HFHGB's Upcycling Workshop. As a member of the newly-created Upcycling Workshop, the post holder will contribute towards the successful operational development and delivery of this new initiative, and further possible expansion to open future Upcycling Workshops.
We are looking for an enthusiastic, creative and supportive individual to fulfil this role. The ideal candidate will have experience working with individuals from a mixture of backgrounds and with different experience levels. Key responsibilities will include:
Managing the workshop, developing and managing a process to ensure that donated items of furniture are upcycled to a high quality and supporting the recruitment, training and work needs of volunteers.
We are looking for someone with the creativity and drive to grow the project and workshop outputs, and existing experience of furniture upcycling, such as varnishing, painting, upholstery, knowledge of furniture restoration is essential as this is the focus of the existing work.
There will be times where the Upcycling Manager will be required to assist in other areas of the charity, such as meeting with various partners and helping with collections or deliveries.
About us
Our current projects in London are delivered in partnership with Barking and Dagenham council and funded by partners to transform disused spaces into decent housing for young people in the care of children's services, these tend to be young people who are transitioning out of the care system, including those who were in care because they came to the UK as unaccompanied children seeking asylum. Unfortunately, when this housing is handed over, it is currently not furnished.
Our upcycling workshop aims to part-furnish these properties with high quality repaired and upcycled items and create opportunities for other households and communities experiencing economic hardship to furnish their own space.
The upcycling workshop currently allows for groups of up to 12 people to take part on the day. Either working individually or in small groups to transfer an old piece of furniture into a high quality item.
We have strong support from the UK public, who are keen to make donations of furniture and materials, as well as support from the UK private sector. This project will combine these offers of support by enabling a creative workshop space where teams of volunteers can be supervised to upcycle donated items for the young people moving into our current projects, or for other low-income households. To this end, we are looking for a candidate to manage the day to day running of our Upcycling Workshop.
What the role involves
Furniture Upcycling:
To manage a team of supervisors who will oversee day to day upcycling with Corporate Partners, e.g. volunteers. This includes involvement in appointment, oversight and assisting with necessary training for supervisors etc. 
To develop creative and engaging ideas and processes about what to do with the furniture from start to finish.  
This includes identifying which pieces of furniture will be upcycled for each session, in what way they will be painted and finished and what products will be used. Ultimately creating a process for each piece which supervisors can use in the sessions as a guide for the day and with participants.  
To oversee the donation and collection of stock and materials from partners and donors, in conjunction with other colleagues.  
To complete regular stock checks to ensure adequate stock of all items needed to creatively upcycle furniture in available including but not limited to paint, sandpaper, waxes, varnishes, and tools. 
Income Generation and Partnership Development:
To liaise with charity and local authority partners around donation of completed furniture to people in need of support. 
Work closely with the Fundraising Team to achieve their objectives around fundraising and partnership building related to Upcycling and Habitat's wider work in the UK.  
Collaborate internally and externally to build appropriate relationships with local community groups such as Tech Colleges and Womens' Institute groups. 
Taking part in Income Generation and Fundraising Team meetings which take place on a quarterly and monthly basis, both in person and online.  
Generating ideas in line with Empty Spaces to Homes Programme and Toolkit, and promote to volunteers to deepen participants understanding of Habitat's work both in the UK and globally.  
 Administration:
Act as first point of contact for all Upcycling enquiries, working with suppliers, media and supporters as required. Representing Habitat at workshops,  internal and external events with current and potential donors.  
Manage and monitor expenditure for the project, as agreed with Habitat for Humanity and your line manager ensuring value for money and adherence to, and review of budget expectations. 
Lead and organise and manage the relevant meetings relating to the project, including setting agendas, writing, distributing, and following up on agreed actions.  
Work collaboratively with colleagues to develop all marketing materials using all the charity's communication channels. 
Ensure awareness of and adherence to all health and safety guidelines  
Provide excellent customer service to ensure all stakeholders have a positive experience of the project.  
Evaluate the success and impact of the project by monitoring pieces upcycled and diverted from landfill, and GIK (Gift in kind) donated to support the project, 
Responsible for ensuring all registration forms, health and safety and inductions forms are completed and saved according to GDPR practices.  
Responsible for ensuring before and after photos of the furniture and volunteer involvement on the day is captured and downloaded onto the appropriate system.  
Prepare narrative and financial reports required by donors.  
This job description is not exhaustive. It merely acts as a guide and may be amended to meet the changing requirements of Habitat for Humanity GB at any time after discussion with the post holder.  
About you
Essential
Experience of project and people/team management preferably in a physical/operational setting. 
Able to supervise and use initiative to overcome any problems the volunteers could come across. 
Experience of Furniture/Upcycling industry experience/or equivalent qualification in art/design/upcycling.
Current clean full UK driving license.
Experience of upskilling and training starters and novices providing practical hands-on support. 
Ability to work without supervision.
Effective problem-solving skills.
Strong work ethic with a fine attention to detail.
Reliable and personable.
Desirable
Experience of managing teams of volunteers.
Experience of managing an upcycling workshop.  
Upholstery and design skills.  
Able to adhere and oversee to health and safety procedures put in place at site.  
A flexible approach
HFHGB is seeking to rapidly expand its activities and impact to fight poverty across the world. This means that the organisation must be adaptable and flexible and have an ambitious, and dynamic team.  It is a requirement of the post holder to be flexible in terms of location (within reasonable traveling distance to London), line management, and duties and responsibilities.  
We would welcome applications from any candidates who feel they have relevant transferable experience and skill-sets, in addition to those that also meet the requirements of the job description 
This role is not eligible for UK Visa Sponsorship – the successful applicant will need to have a pre-existing Right to Work in the UK in order to be offered an employment contract.
Start your Habitat journey
We want the recruitment process to give you the opportunity to share your skills and experience, and to find out more about Habitat. You are welcome to get in touch and arrange an informal chat with a member of the team before submitting an application.
Applicants should send a CV and cover letter of no more than two sides of A4 outlining their experience and suitability for the role to Amber Woods at awoods@habitatforhumanity.org.uk
The deadline for applications is 11th December 2023.
Interviews will be offered on an ongoing basis during the recruitment window and up to the application deadline. Unfortunately, because of high volume of applications we will not be able to contact unsuccessful applicants.  If you haven't heard from us within a month of the application deadline, please assume that your application has not been successful. 
Disclaimer – Please note that we don't accept unsolicited applications or CVs from third-party recruiters.