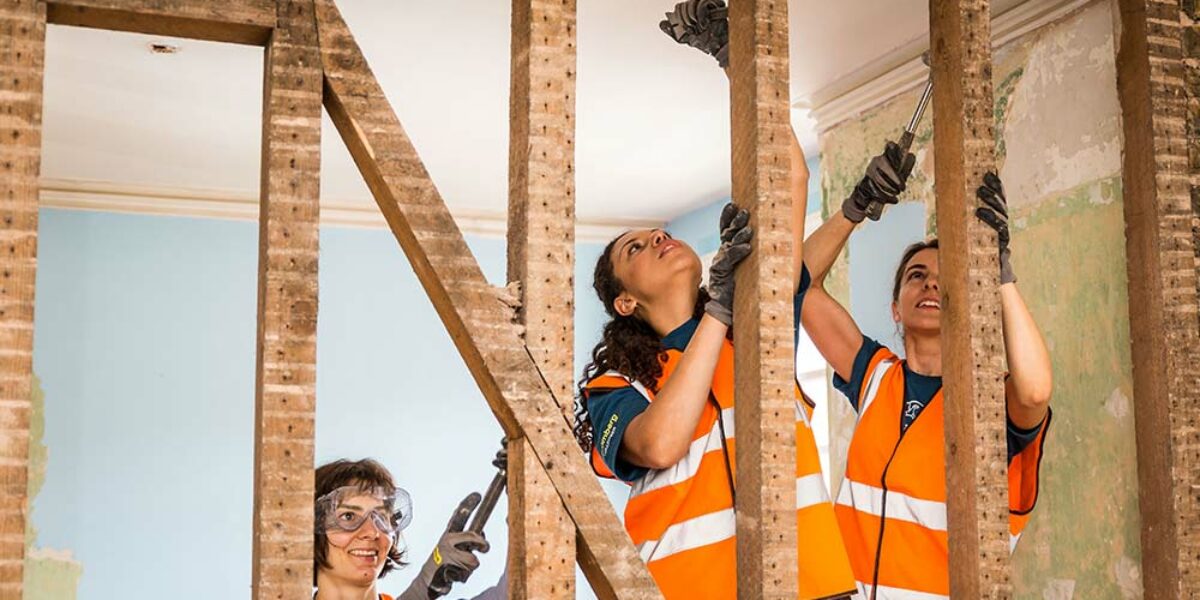 Europa Capital
Our partnership with Europa Capital
Europa Capital have supported our UK work since 2019 and over the next two years have pledged a further £20,000 to help transform empty properties into safe and clean spaces.
Helping to build communities
We are delighted to have continued support from Europa Capital who have pledged to donate £20,000 over the next two years to help to transform empty spaces in the UK.
These funds will be used to help projects such as the renovation of buildings into self contained flats for young people leaving the care system, the upgrading of a building used by a charity that provides practical and emotional assistance to empower women and families in Hackney or a playground in Kennington  that provides high quality play provision for disabled children, their siblings and children from the local community.
Supporting our UK work
We have been working in UK for over 20 years, supporting the most vulnerable within London's communities and neighbourhoods. In partnership with other charitable organisations, councils, and local authorities, we carry out vital renovation and refurbishment projects which give vacant or run-down spaces a new lease of life, to act as affordable housing, or vital spaces for local communities. Funds raised by our "Safe Spaces and Homes" Campaign will contribute towards the success of all our UK projects including those which are identified in the future. The flexibility to use the funds as we need to, will allow us to priortise projects and to run them concurrently when possible.
Engaging Employees
In addition to the corporate donation, Europa employees will aim to raise additional funds by taking part in activities such as our Gingerbread House Challenge.
Recently, Europa took part in a virtual lunchtime lecture, with employees learning about the impact of our work both in the UK and overseas.