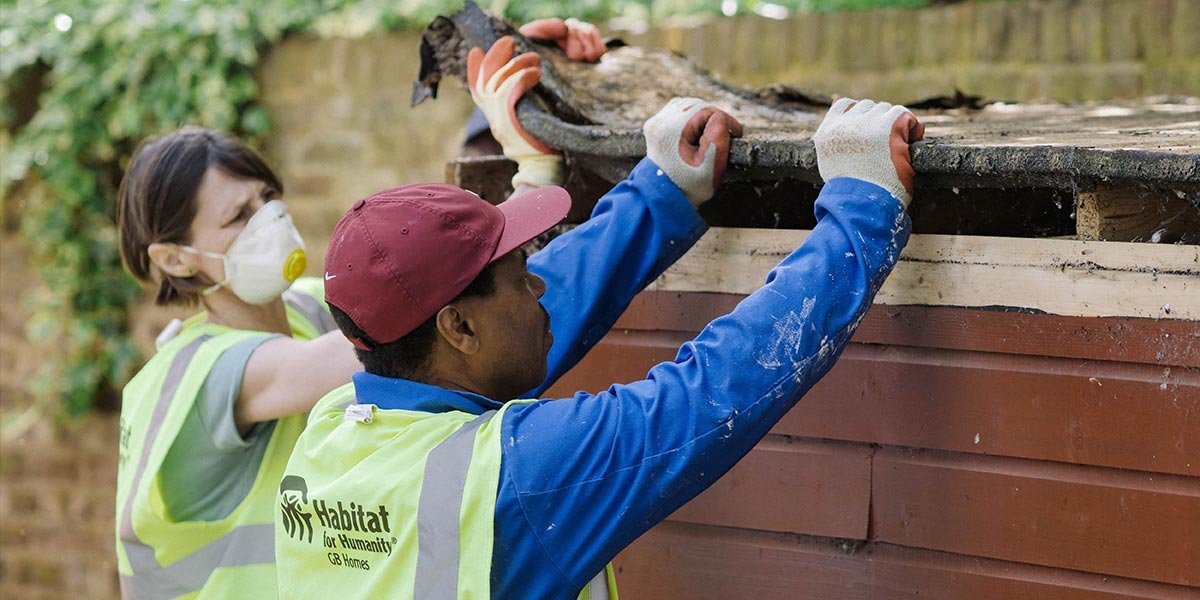 Our Work in GB
Discover our work in Great Britain
Habitat for Humanity GB Homes renovates and upgrades housing for charities serving vulnerable groups.
We partner with charities to refurbish their properties and enable them to provide more housing, whether it is move-on accommodation or longer-term care. We provide project management and construction expertise to ensure that vulnerable people living in the UK have a safe and decent place to call home.
The need for GB Homes
The housing crisis is essentially a shortage of housing. Today, 320,000 new houses are needed each year in order to make housing affordable. On average house prices are now almost seven times people's incomes.
In the UK, 30% of children live in poverty – with London ranking as the area with the highest child poverty rates. Poverty housing perpetuates the poverty cycle for generations and it is our goal to break that cycle.
Charity partnerships
If you are a charity with existing housing stock, we can work with you to maintain, improve, or expand your accommodation.
Beginning with the initial planning through to completion of works, we can partner with you to ensure that your beneficiaries are living in conditions where they can begin to thrive. GB Homes provides: feasibility studies, project planning and management, and on-site construction.
Corporate partnerships
We work with corporate partners to renovate and upgrade properties for charities providing housing for people in need.
In addition to providing critical support that will enable our partners to better accommodate their service users, there are opportunities to volunteer on-site under the supervision of our qualified builders.
What we do
Latest News