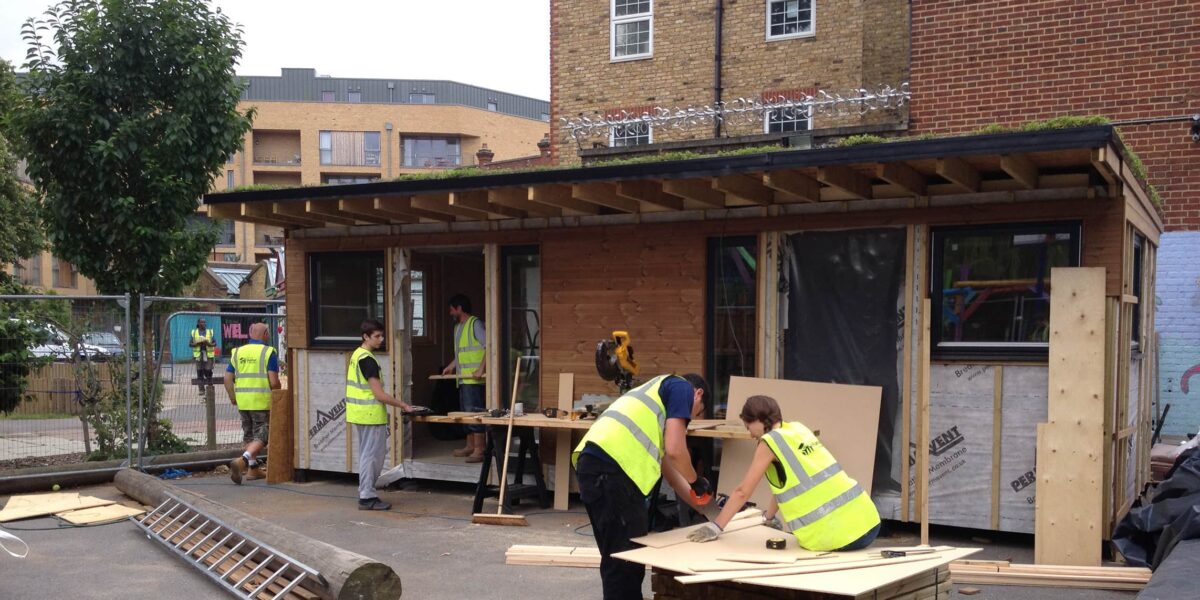 Our Partnerships with Charities
Many charitable organisations can struggle to find anything in their budgets for maintenance and improvements to their facilities and buildings. HFHGB are able to raise corporate support, in the form of donations and volunteers, to carry out refurbishment and enhancement projects to help partner charities to thrive rather than just survive.
Over the years we have supported YMCA's, Women's refuges, and inclusive play adventure playgrounds. Many of these partners are also working in the vital field of housing and homelessness, and we look to provide expert design, construction and management services, along with funding, to realise projects that would not otherwise be able to happen.
[su_button url="https://www.habitatforhumanity.org.uk/wp-content/uploads/2021/07/HFHGB-Homes_Case-Study_Veterans-Homes-EL_July-2021.pdf" target="blank" style="flat" background="#00AFD7″ color="#ffffff" size="5″]Case Study: Veterans' homes[/su_button]
"The Old Rectory refurbishment has been the largest sustained volunteer project Bloomberg has undertaken, and has given us the chance to do something of remarkable scale and significance for our local veteran community. The completion of this project marks an important moment for us in our commitment to support the rehabilitation of ex-servicemen and women into civilian life."
– Bloomberg's Head of Philanthropy for Europe, Jemma Read.