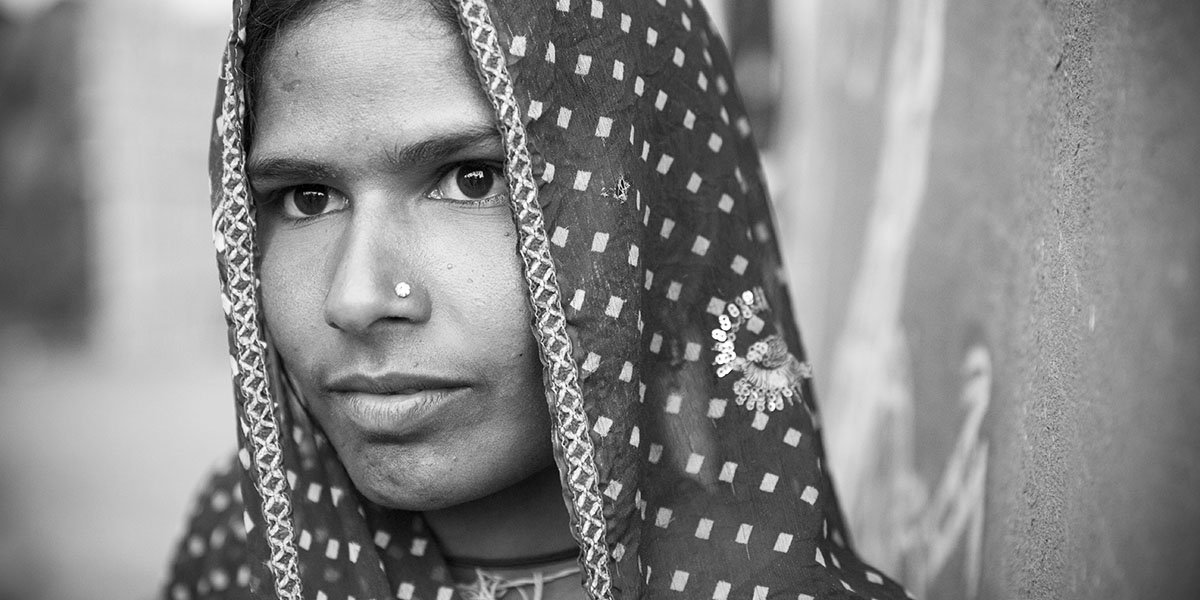 No One Should Be Too Scared To Go
India has a problem with toilets. Women and girls are disproportionately affected by the lack of loos.
30%
of reported sexual assaults happen when women and girls go outside for the toilet.
60%
of women have to poo outside, often in open fields.
23%
of Indian girls drop out of school when they get to puberty.
It is embarrassing to have to poo in the open...
…so women and girls will only go to the loo at night when they can't be seen. 30% of reported sexual assaults take place when women and girls are going outside for the toilet.
Women have to walk miles to a place where they can poo...
…and have to care for poorly children who become ill because of the lack of hygiene. It is hard to make a decent living when this is your reality. And it can trap women in poverty.
Getting your period is bad enough, but when they have to manage in very basic school loos, girls simply can't stand going to school. 23% of Indian girls drop out of school when they get to puberty.
915 child deaths every day and £41 billion worse off
This fundamental lack of hygiene contributes to the deaths of more than 900 children every day. Missing work because of ill health relating to poor sanitation leaves the individuals involved poorer. It also leaves the Indian economy £41 billion worse off annually.
Going to the loo outside can be unhygienic, shameful, and scary. But no one should be too scared to go.
Everyone should have the right to a safe and decent home and that includes somewhere to go the toilet.
Changing attitudes, changing behaviour
Building toilets is just part of the solution. There are complex and deep-rooted reasons why going to the toilet outside is so prevalent across India. That's why our behaviour change communication programme is so critical. It is a proven technique to change the way people think about using a toilet. Our 'train the trainer' approach means that the drive to change the way people view toilet use comes from within the community and so has a much better chance of success.
We're making an impact
In rural communities, our toilets, micro-loans, and training are helping thousands of families.
In schools, our toilets mean girls can go to the loo during the day and have somewhere to buy and dispose of sanitary towels.
In urban slums, our toilet complexes are run by local women's groups and provide safe, clean toilets for the whole community.
Become part of the solution
This is an opportunity to help change the lives of tens of thousands of women and children across India. There are many ways that you can get involved and partner with us.
£10,000
Builds 24 household toilets, supporting 120 people.
£56,000
Builds three school toilet blocks, supporting 750 female students.
£140,000
Builds one community sanitation complex, supporting up to 1,500 people.
"Razuri village is open defecation free. In this village of 310 households, there are now 310 toilets. Led by the inspirational Babita, the women of the community galvanised their neighbours, and supported a loan fund and subsidy applications to achieve this status, one the entire village is now intensely proud of.
Being part of this campaign for toilets means being part of helping to solve one of the world's greatest public health crises, and changing the lives of untold number of women and girls, unlocking their potential as a force for growth and development.We can only do this with your help. Please join us and be part of this exciting transformation."
Tum Kazunga, CEO Habitat for Humanity Great Britain
Let's work together
To find out how your company can support Too Scared To Go, please contact Tessa Kelly (Head of Income Generation) :