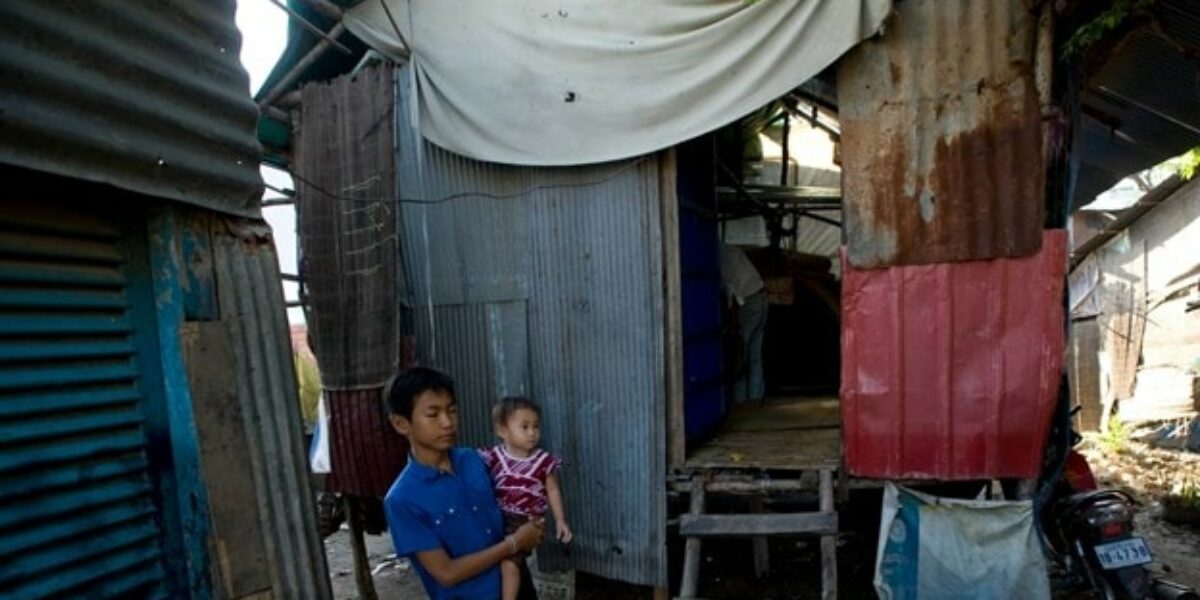 Rebuilding Slums in Cambodia:
Building Homes for Affected Families
Why we rebuild slums in Cambodia
Battambang, Cambodia is home to a large informal settlement located in the Garden Area State Land, a piece of land ring-fenced by the local government to build a park. Most residents are refugees who fled from Cambodia to Thailand because of various reasons. Now, they are starting to return to their home country with no other option than to settle the public garden area land.
Conflict increased in the slum because governors began pressuring the residents to relocate out of the city. Thankfully, Habitat for Humanity convinced the Government of Battambang to issue land titles in order to give land ownership to families, and many saw this as an opportunity to build new homes.
Mab's Story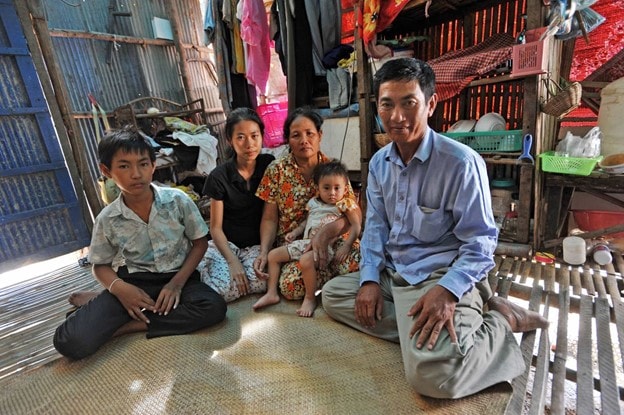 "We learned through hardship the importance of saving, so that we can step by step build a secure shelter"
Kain Mab's family was one of the hundreds living on an informal settlement who tried to jump at this opportunity. But with the low income he and his wife earned, they were unable to save enough in order to build a new house.
Read more stories like Mab's story by subscribing to our newsletter
They were thrilled when Habitat for Humanity stepped in to support their efforts. The team of volunteers taught Mab and his family about micro-financing. Through microfinancing, Mab is able to take out small loans in order to build his house incrementally. This allowed Mab to save enough to build his house for him and his family and with the help of volunteers, they were able to build their home in no time.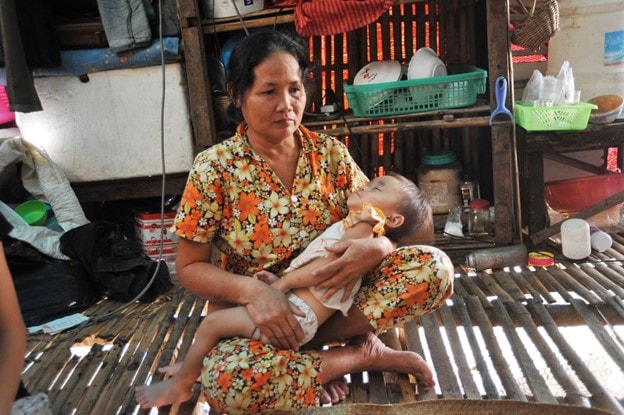 Teaching and supporting microfinancing in places like Battambang is a key aspect of the holistic approach of our work. Yes, we rebuild slums in Cambodia, but construction is just the start. Microfinance loans are able to economically empower individuals, breaking the cycle of poverty.
At Habitat for Humanity, we will continue to provide these vital services to vulnerable families, supporting them in the same way they supported Mab and his family.
To find out more about why we rebuild slums in Cambodia visit – Housing Poverty in Cambodia: Rebuilding Slums
Take Action
Related
Comments