Houses are so much more than just physical structures. They are homes. Places where we raise our families, keep our belongings, relax and unwind. And where we build our hopes, dreams and plans for the future.
Throughout the COVID-19 pandemic, having a decent home has also kept so many of us safe and it's thanks to supporters like you that we've been able to continue helping families in housing poverty all around the world.
Six years after the devastating earthquake of 2015, we are still working with families in Nepal to rebuild their homes and lives. At the height of the pandemic, we feared that many families would be left in precarious conditions but our incredible colleagues on the ground were not held back, constructing over 600 homes in just 3 months!
Here are just some of the many inspiring stories from families in Nepal who are healing and rebuilding their lives, all thanks to supporters just like you.
Bir: My hopes for life have changed.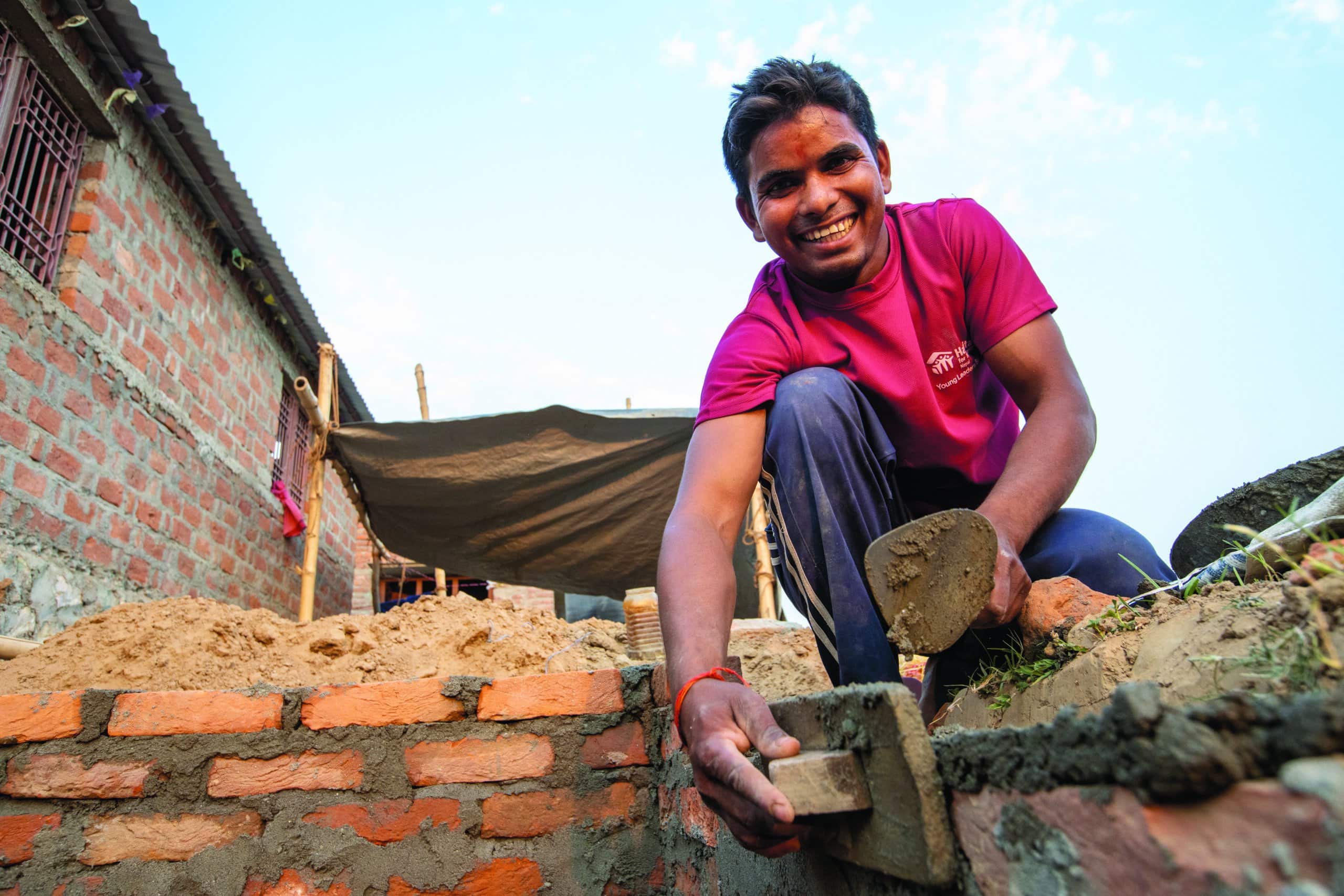 "Our old house was not suitable for me and my wife to raise our children. When Habitat for Humanity came to help us, I worked with them to build my home. I now work as a bricklayer in my community. In our new home, my hopes for life have changed. My children are able to sleep properly now – and they can dream better! This makes my heart happy because when you're able to dream, things can become a reality."~ Bir
Samita: I can finally take a breath of relief.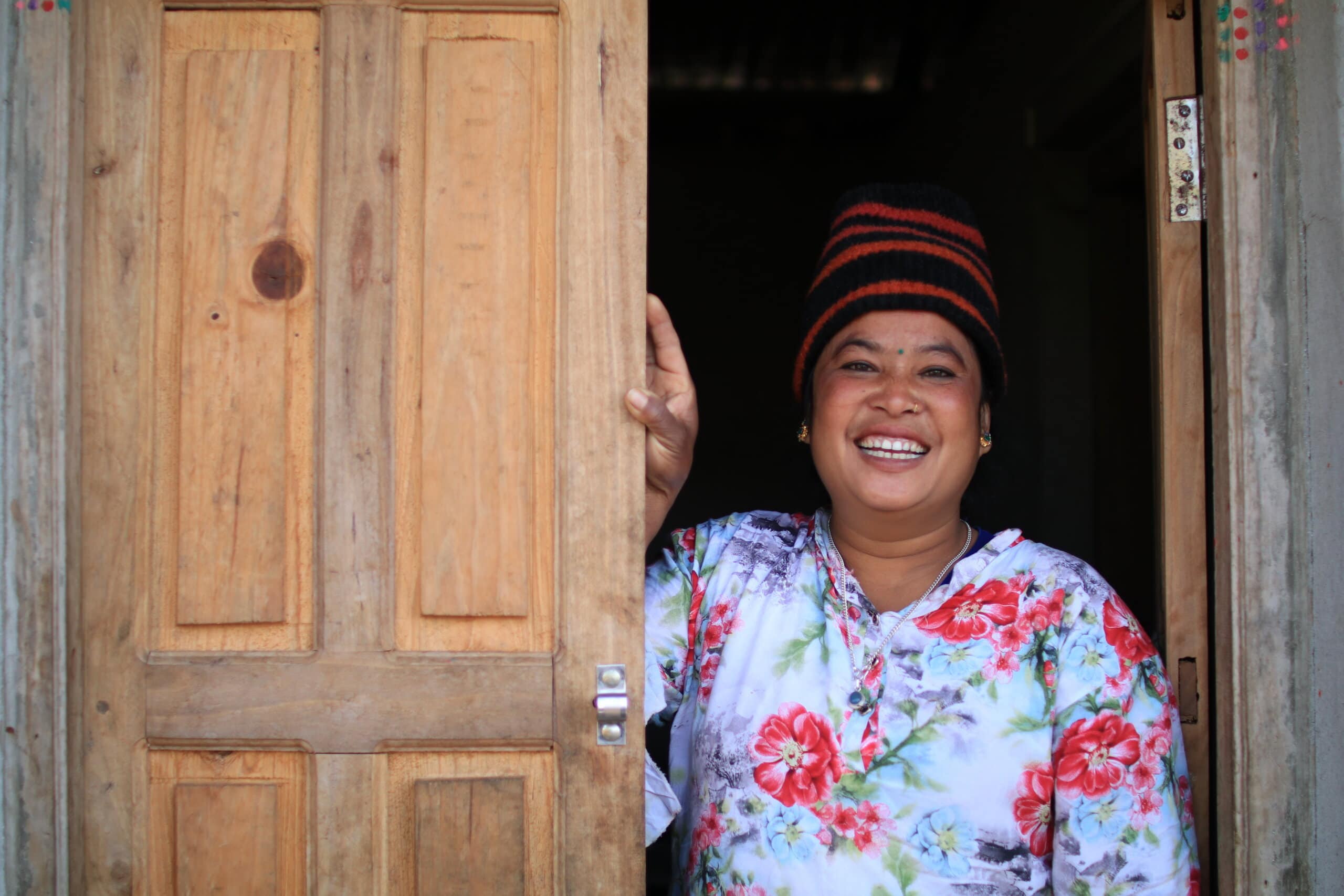 "When the earthquake hit, I was already struggling to raise my two toddlers after the death of my husband. My house was reduced to rubble and my life turned upside down. I don't know how we survived 3 years in a temporary shelter. When Habitat for Humanity came to my village there was finally some hope. They helped me to build my home and my life has started to improve. I've been growing vegetables to bring in money for my children and I've joined a local finance institute where I've started keeping some savings. I'm planning on adding an extension to my house so my sons have even more space. This house has given me my confidence back, I can finally take a breath of relief."~ Samita
Guna: I am starting to see a ray of light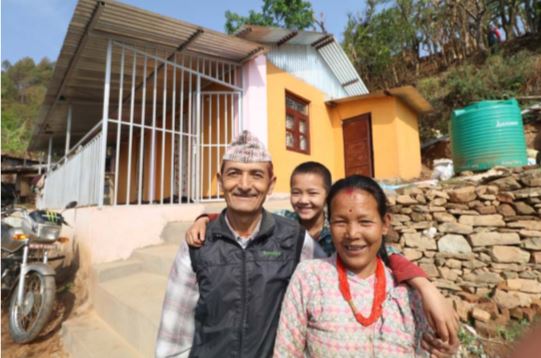 "I was returning home from work when the earthquake struck. My world fell apart when I received a dreaded phone call — I lost my eldest son. He was killed by falling debris as our house collapsed. I can still feel the horror, the screaming of the people fleeing down the road as houses collapsed one after another. I did not know where to begin until Habitat for Humanity staff showed up at my doorstep. With their support, I was able to rebuild a new house. I now have a home with a proper water supply, toilet, and peace of mind that my wife and children are living in a safe and sturdy home. Now I have resumed my work as a carpenter, I feel things are getting better. I am starting to see a ray of light after the darkness." ~ Guna
14 million people in Nepal still live in sub-standard housing.
With your support today, we'll continue to rebuild shattered communities, giving families hope of a better tomorrow.