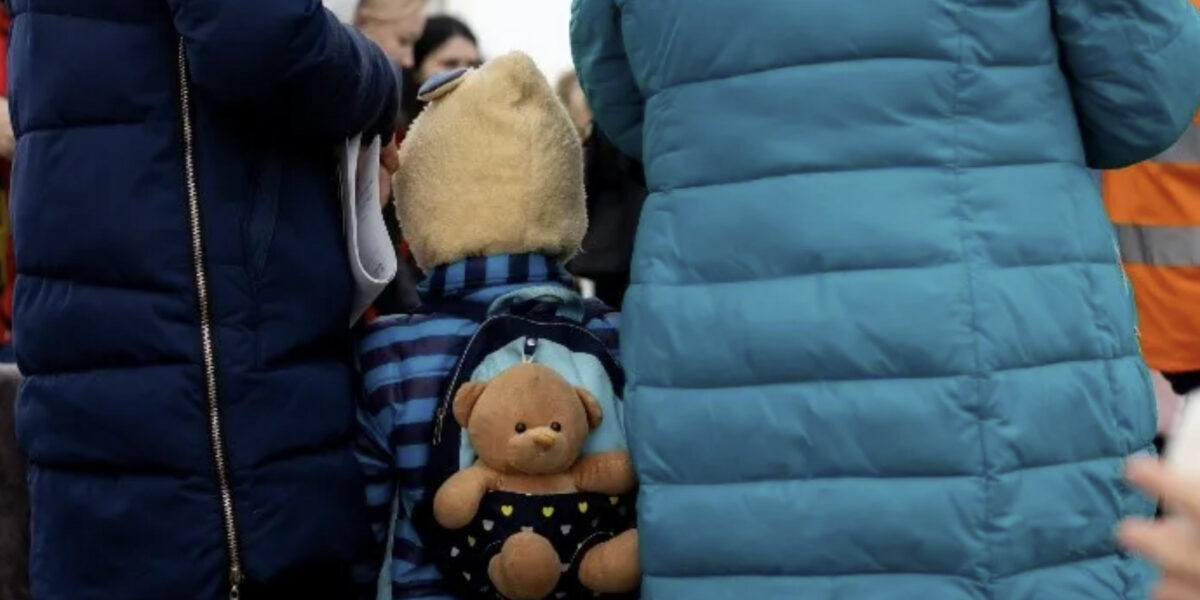 World Refugee Day
The importance of housing in a refugee crisis
The Ukraine refugee crisis is not just a humanitarian tragedy, it also shines a light on the worsening housing crisis that affects millions of people globally. Russia's invasion of Ukraine on 24th February this year sparked the fastest movement of refugees since the Second World War, surpassing even the 2011 Syria crisis, which saw a million people fleeing their homes within three months – it took just a week for the same number to leave Ukraine.
To date, a total of five million refugees from Ukraine have sought refuge across the border, with a further eight million internally displaced. We've witnessed heart-breaking scenes on a daily basis. Tens of thousands of people, mainly women and children, arriving exhausted, frightened and vulnerable at border crossings and train stations.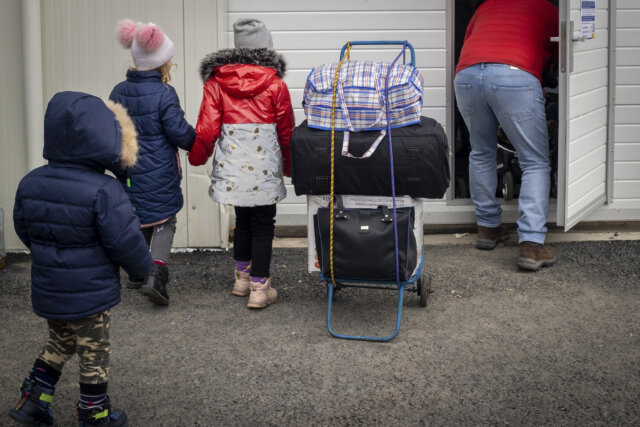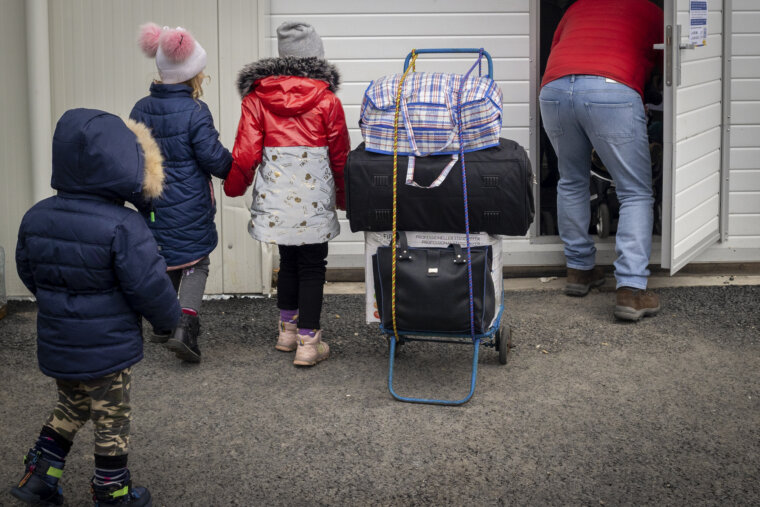 We've also seen the best of what humanity can be.
Families around Europe opened their homes, and people all over the world gave generously, raising millions to help charities respond quickly. Governments too took unprecedented action. The EU granted Ukrainians the right to live and work for up to three years, across the bloc, and conferred rights to housing, health, education and social welfare.
In the UK, our government pledged to allow uncapped numbers of Ukrainians into the country, offering a family visa option, and launching the Homes for Ukraine scheme, intended to help refugees integrate and settle.
Habitat for Humanity responded within days, working in coordination with other charities, national governments and local authorities. Our colleagues set up at border points in Poland, Romania and Hungary, supporting refugees on the move with emergency travel kits and hotel vouchers. We quickly moved on to mid- and long-term accommodations for refugees, subsidising rentals, refurbishing communal spaces that can act as shelter and supporting mid-term hosting arrangements with families who have opened their homes.
We are also lending our housing and construction expertise to governments and other partners, to create social rental programs in cities, for example, and to repurpose empty spaces – such as unused schools and factories – to serve as shelter for refugees.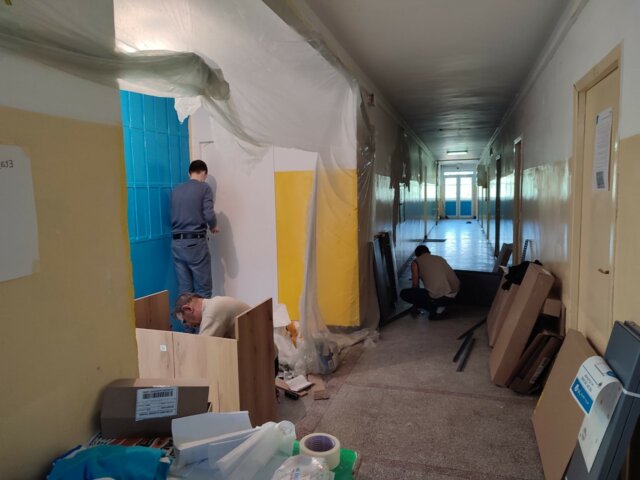 Our recently published 100 Days On report highlights the impact we've had in this period. We have helped over 30,000 refugees to date across Poland, Romania, Hungary, Slovakia and Germany, with the support of partners and donors. However, there is so much more that needs to be done.
Meeting the housing need
As the world's largest shelter charity, we know first-hand the importance of housing as part of any long-term response to support refugees. Every Ukrainian family will need a decent home, but the need is overwhelming. Poland has registered over 1.1million refugees, Germany 780,000 and the Czech Republic over 360,000. After a much-criticised slow start, even the UK has now welcomed over 70,000 Ukrainians and issued 124,000 visas. How will we find the housing needed? Most of the host countries already have existing housing deficits and will struggle to cope with increased demand. I am afraid that the deeper impact of this crisis is just beginning and will brutally expose the inadequacies of most housing policies.
Our experience around the world helping refugees settle and integrate tells us that, unless carefully managed, housing access and cost can quickly become a serious challenge and a potential flashpoint. Where regions experience a large influx of people, typically there will be an increase in the market rates for rental accommodation, affecting refugees and residents alike. We are already seeing this phenomenon impact communities in Poland where some cities have seen populations rise by over 20%, quickly followed by a rise in rents – Warsaw and Wroclaw have reported cost increases of 7% and 8.6% respectively.
And, whilst welcome in the short term, we can't rely on hosting schemes as a long-term solution. Unless hosts are carefully screened and supported, relations can sadly break down. We are seeing early reports of some refugee families in Poland being made homeless after falling out with their hosts, and the Telegraph recently reported that hundreds of Ukrainian refugees in the UK face homelessness due to similar reasons.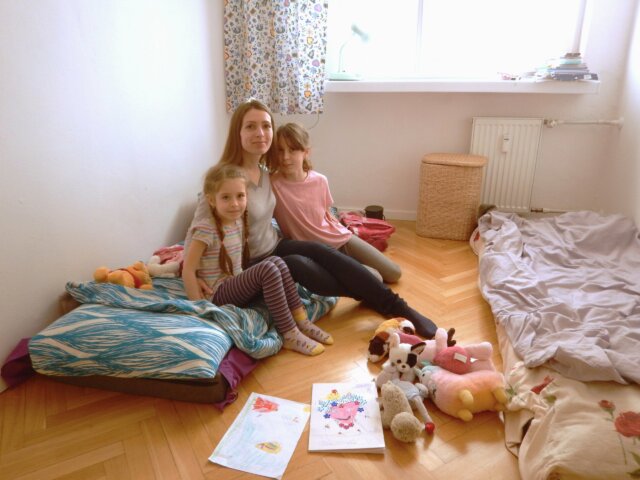 How we can better support refugees
Monday 20th June is World Refugee Day. A timely reminder that millions of people around the world have lost homes, loved ones, livelihoods and futures, as a result of circumstances wholly outside of their control. Refugee movements are long-term challenges. And, the Ukraine crisis tells us once again that there is no quick fix to the housing issue. Governments around the world have under-invested in housing for decades and reversing that will take time and committed investment across the board. But there are some immediate practical steps we can take that will support Ukrainian families and help refugees in other parts of the world. We need to:
Innovate – Habitat's Empty Spaces to Homes project currently running in the UK and Poland demonstrates the potential offered by the tens of thousands of underutilised empty residential and commercial spaces which could be repurposed to provide quality homes.
Advocate – we can't allow red tape and legal processes to create unnecessary hurdles to a coordinated response. In 2021, Habitat Poland's advocacy work led to the passing of a new law, helping cities and municipalities scale up social rental housing programs for people most in need. This type of systemic change impacts huge numbers of people.
Collaborate –increasing quality affordable housing needs us all to come together. In the UK and globally, we are working with other charities, companies, individuals and national and local government bodies on approaches that are helping to house families right now, and to improve housing for the future. Habitat for Humanity continues to work with partners around the world to ensure that everyone can have a decent place to live. Partnership has made it possible for us to respond to the Ukraine crisis, and to pursue our mission to tackle housing poverty all over the world, in refugee and other contexts.

Related
Comments