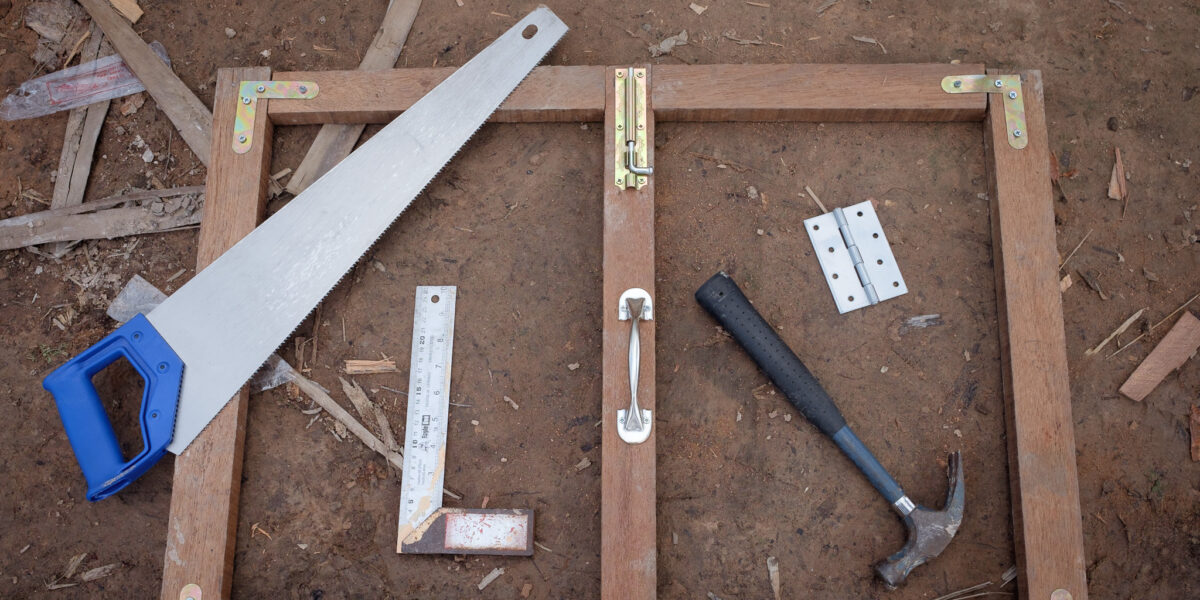 Chann's Story
Lina and Chann
In the province of Battambang in Cambodia, thousands of families are without decent housing.
When Lina lost his parent at the age of 7 to HIV, he was invited to live with his grandmother, Chann, in her small wooden cottage. The challenges of living in a small, poorly constructed home are exacerbated by Lina's HIV positive status. Seeking medical support in a rural province was often difficult for people Lina, and living in an unsafe home is far from ideal.
Despite Lina's illness, each day he would embark on the long commute to work where he would earn just $125 a month. The money he earnt in the city would then be split between his family members to buy food and essential items. Through his determination to save what little remained, Lina was eventually able to apply for a  financial instalment grant. This gave him enough money to buy a motorbike which he could then use to lessen his commute, fetch supplies, and better assist his family with their needs.
Lina has been able to use this motorbike to not only work away from home but also to visit Chann.
"My grandson comes to visit me once a month, and he gives me $25 for my expenditure every time he comes, and the rest of his income is kept for the instalment fee." – Chann
Whilst the money that Lina gave his grandmother went a long way in enabling her to buy food and water, it was not quite enough to allow her to fix her dilapidated home.
New Start, New Life, Communities for Communities

Lina and his grandmother were identified by Habitat for Humanity Cambodia as a family in need of immediate support. With the funding of Habitat for Humanity's 'New Start, New Life, Communities for Communities' Program, a new home was constructed for the family. The new home was constructed in-line with traditional construction methods – built on tall posts with bamboo flooring and a timber frame.
Support our projects in Cambodia with a donation
By constructing the home in this way, the family will be less susceptible to flooding. The new home offers Lina and his grandmother, Chann, a secure place to live with plenty of space to grant them much needed privacy.
"I feel comfortable staying in my new house, it feels warmer during the cold season, and I can sleep peacefully at night now," – Chann.
Furthermore, the Habitat for Humanity program also gave the family an opportunity to learn about hygiene, family development plans, social services, and mine risk awareness.
With an improvement in both their financial and housing circumstances, Chann has been very grateful for the help Habitat for Humanity has provided.
"We feel safe staying in our house even if in rainy season as we never experienced any shaking." – Chann added.
This project has been possible with the support of Australia's DFAT's (Department of Foreign Affairs and Trade) Australian NGO Cooperation Program (ANCP), Communities for Communities, and Habitat for Humanity Cambodia that have been working hard to provide safe shelter and financial assistance for vulnerable families in Cambodia.
If you would like to stay up to date with our projects in Cambodia, subscribe to our newsletter today.
Related
Comments