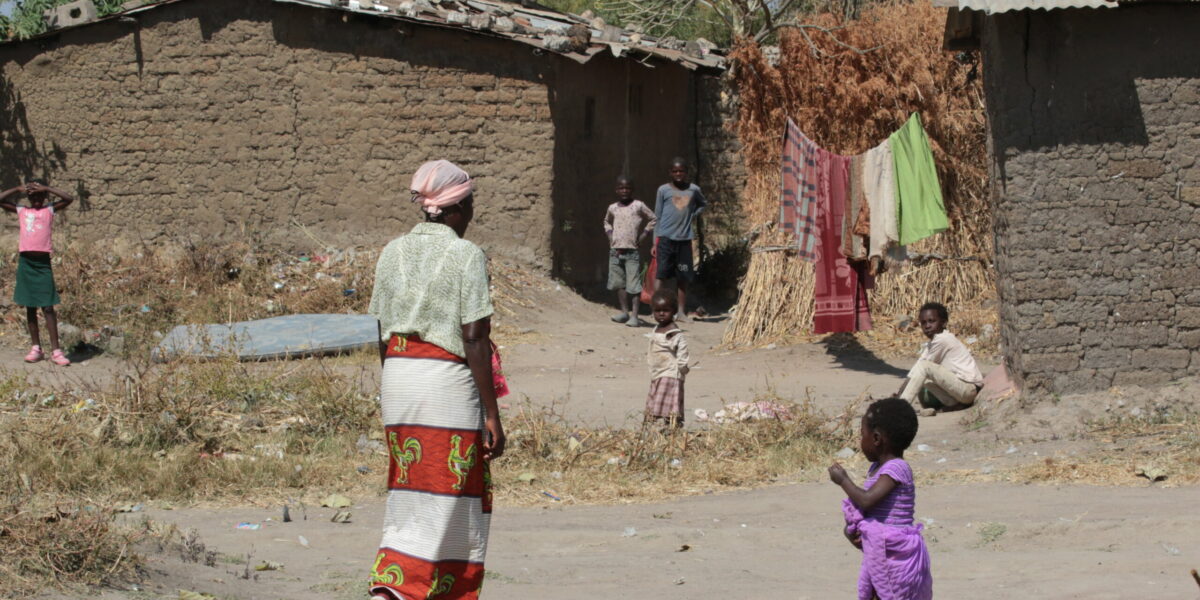 Building Solid Ground in Makululu Slum
Solid Ground Project in Zambia approaches the final year of operation.
Since 2019, Habitat for Humanity and its partners have been implementing a project in Zambia called Solid Ground. The project (which is funded by Comic Relief) aims to provide those living in the rural slum village of Makululu, Kabwe City, a way to secure housing and attain basic housing rights and money-saving skills.
The Makululu slum is one of the largest slums in Zambia with a growing population of 60,000 people. Most of its residents are living in extreme poverty and do not have a reliable source of income.
60% of the Makululu population are unemployed. Help us to upskill vulnerable people with a donation.
There are also a large percentage of young adults/children (42%) living in these slums. Women in Makululu have been observed carrying the bulk of responsibility by caring for children or other dependent individuals, making it hard for women to find work and receive a living wage. Women's income in Zambia is a third of the national average, at approximately 10 USD per month.
Financial Poverty in Makululu
Financial poverty fuels most of the housing insecurity in the Makulu and this problem is only exacerbated by the difficulty to get the correct documentation to build more permanent and safe houses. This has led to dangerous living conditions for many of Makululu residents as their houses are easily susceptible to damage from rain and floods.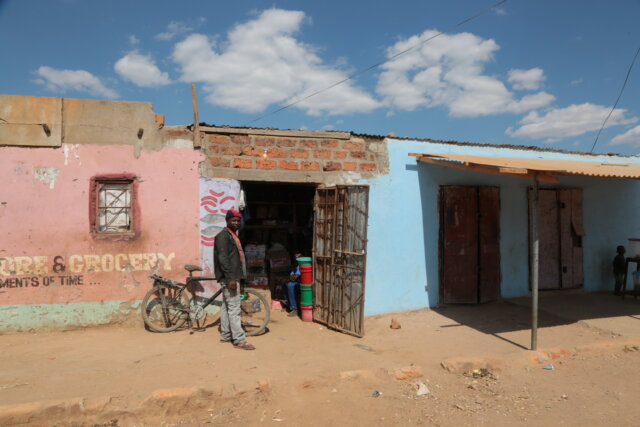 Much of the housing in Makululu is made out of mud bricks and the area lacks adequate sanitation facilities. Moreover, many residents of Makululu also fear eviction as the Kabwe Municipal Council has required all residents to pay a land tax and if not paid the government has a right to repossess the land. Without the ability to secure land or build flood-resilient houses, much of Makululus residents are at risk of becoming homeless either through eviction or heavy rainfall which destroys their houses.
How does the project work?
The Solid Ground project works directly with the people of this vulnerable community by bringing them together in groups called Study Circles. During the Study Circles, the community have an opportunity to learn about finances, land ownership, safe building practices and more.
The project not only enables community members to have their voice heard, but also allows them to easily connect with local councils and local government representatives. This enables them to raise important issues with them and have open discussions on how to address the problems that they face.
Creating Meaningful Change
Through the programs run by Habitat for Humanity and our partners, there has been great progress ​​for many of the residents of Makululu.
14,392 community members have participated in study circles which inform them of their land rights and how to obtain them.
Another 5,202 Community Members have been part of a savings group which creates loans to purchase Occupancy Licences and carry out home improvements.
1,058 Occupancy Licences have been obtained
555 shelters have been improved, which was well above the target of 166.
680 community members have been trained using the Participatory Approach to Safe Shelter Awareness or PASSA program (A programme that teaches participants how to identify risks and hazards within their local areas, and then develop individual and community action plans on how they can improve their homes and surrounding environments.)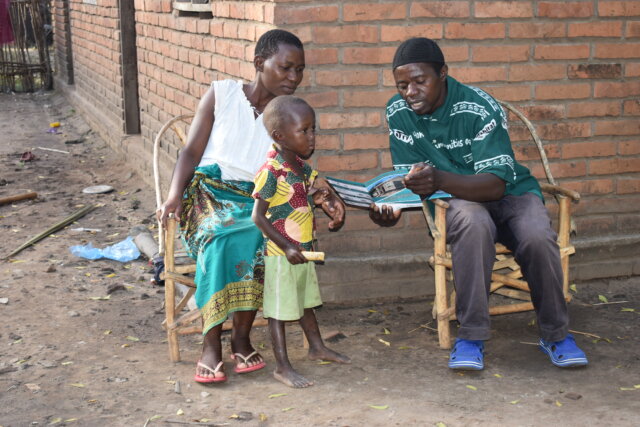 This project would not have been possible without the help of the project partners: Habitat for Humanity Great Britain, Habitat for Humanity Zambia, Zambia Land Alliance and Bauleni United Sports Academy.
The work of Habitat for Humanity and our partners have helped create a community that is one step closer to being free from the risk of homeless, hunger and poverty in the Makululu slum area.
Related
Comments