Nepal: Land Ownership For Women
Property Rights in Nepal
Access to ownership of land is strongly linked to more sustainable land use, less conflict and social stability. Without formal property registration, people are threatened with eviction. Investing in building a good house is then pointless.
In February 2021, the Land Act came into force in Nepal. Thanks to this law, 1.3 million families in Nepal now have the opportunity to establish their land rights and thus improve their lives. The law guarantees equal access to land for all, including women and vulnerable groups. Although this is an incredible advancement towards everyone having a safe place to call home, there is still work to do. Especially with remote villages and vulnerable  indigenous communities.
The First Woman To Own Land – Rupa's Story
In the hilly rural village that Rupa grew up in, it has always been the tradition that only men could own land. This excluded all the women and girls from not only owning land, but also owning their own home.
To make matters worse for the women in Rupa's village, an exploitative caste system meant that many women were excluded from many different types of work. It also meant that many women were forced to become Haliyas. Haliyas are known as "bonded labourers". As a Haliya, people were enslaved to land owners and forced to do hard labour, discriminated against, under-paid, and subjected to constant abuse.
In 2008, the Nepal government abolished the Haliya system which has given given women like Rupa the freedom to become land and home owners. Whilst many rural communities have been slower to adapt to this change in law than others, Rupa is overjoyed to see such positive changes within her own community.
"I am very proud that this house and the land on which it stands is now mine. No one in my family has ever had land of their own. It gives me strength. I've gone from a dependent woman to a powerful, independent woman."- Rupa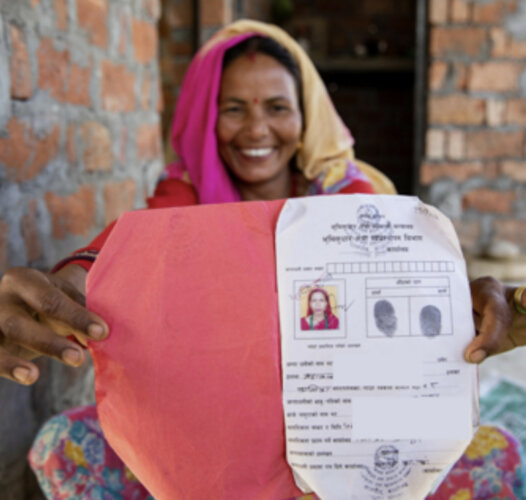 With Habitat for Humanity Nepal's support, Rupa has not only become the first woman in her family to call herself a landowner, but she has also become the first women in her entire village to own land and her own home. In the image above you can see Rupa as she proudly displays her land ownership documents from within her new home.
Continuing To Support Land and Home Ownership
Habitat for Humanity Nepal is continuing to work with vulnerable groups around Nepal to help secure land and housing rights. Nationwide, 49% of Nepal's population lives in substandard housing, and less than 20% of women own legal property rights. Strengthening women's land rights will not only contribute to gender equality, but it will also improve food security and reduce poverty for the entire families and generations to come.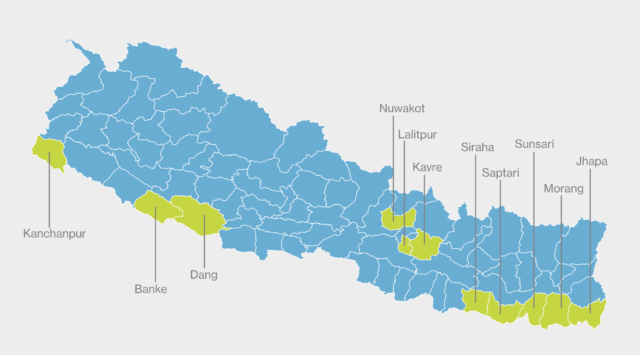 Stay up to date with stories from Nepal by signing up to receive our newsletters
Related
Comments