Christmas Appeal 2021
With your gift today, you can help build a better tomorrow.
Beauty's story
When we first met, he said "I want to marry you". Initially I said no. Beauty smiled recalling the early days of her relationship with Jeff. "But later I said yes. I loved him. He treated me very well, he was a good father and a good husband – he was a very good man. I think about him everyday."
Beauty and Jeff were a happy couple, sharing a nice home in Zambia and with a steady income from Jeff's job as a lorry driver, they raised their four children.
But unimaginable tragedy struck when, on one fateful night whilst the family slept, a group of armed men broke into their home. The intruders woke the family, shooting and killing Jeff in front of his terrified wife and children. Beauty was left completely devastated.
After the horrific trauma of losing her husband, Beauty was taken by Jeff's family to the rural community where Jeff had once lived. Here she would endure a 'traditional' cleansing ceremony where widows are offered to marry a member of their departed husbands family – in this case, Jeff's brother.
Beauty immediately refused. Reeling from the pain of her husbands death, she returned home, but was horrified to find her entire property and all of her possessions had been claimed by her late husbands family. The roof over her head, her bed, even her pots and pans, absolutely everything had been taken from her and her four children.
"I didn't know I could have a house. For over 10 years I have stayed with friends or lived in a tent with my children. It was terrible. But the first time I slept in my own home, I cried tears of happiness! I am happy now because me and my children are safe." – Beauty.
We had nothing...
"Living in a tent was terrible. We had nothing. When the rain came, we would just lie on the dirty floor in the water" recalls Beauty.
Beauty and her children lived like this year after year, spending Christmas after Christmas in a makeshift tent, with only a single blanket between five of them.
It's hard to even begin to imagine how it must have felt for Beauty, losing her husband, her home and all the safety and security needed to raise her children. Tragically, this is the reality for some women in Zambia where traditional inheritance practices can see widows like Beauty lose their homes.
Although the Constitution of Zambia forbids discrimination based on gender, women remain disadvantaged when it comes to buying land and home ownership. Additionally, women in vulnerable communities often do not know their rights or the processes for securing their land and homes, or are simply too poor to be able to pay legal or land licensing fees.
Thankfully, through one of our projects in Zambia, Beauty was selected to receive a fully funded Habitat for Humanity home (pictured above during the construction stage.)
With your gift today, we can build a better tomorrow
In addition to our house building work, we recognise that we have a lasting and far-reaching impact on issues of gender inequalities around housing rights, we must tackle the challenges from multiple angles.
Which is exactly why, thanks to supporters like you, we have been working with communities to establish support groups for women. In these groups, women learn about their rights, how to secure their homes and land and crucially, how to save money with the goal of saving enough money to buy occupancy licences from local authorities.
Through empowering women and helping communities to run training and savings groups, knowledge can be shared far and wide amongst residents. This will unlimitedly help to ensure that women don't find themselves in the same awful situation which rendered Beauty homeless.
Access to land rights lies in the heart of ending housing poverty. Without land there can be no housing and housing is the key to stability and opportunity. And remember, any donation you make today will be DOUBLED by our generous partner, the COINS Foundation, helping families in housing poverty to build a better tomorrow.
Donate to our Christmas Appeal
With thanks to COINS Foundation for their generous match-funding offer and ongoing support of our work.
Give now
Payment secure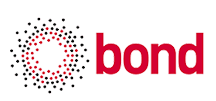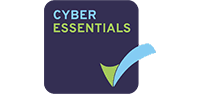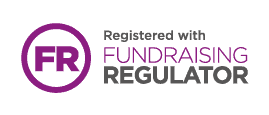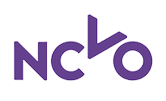 We use cookies to improve your web experience. By continuing to use the site, you agree to the use of cookies. more information
The cookie settings on this website are set to "allow cookies" to give you the best browsing experience possible. If you continue to use this website without changing your cookie settings or you click "Accept" below then you are consenting to this.