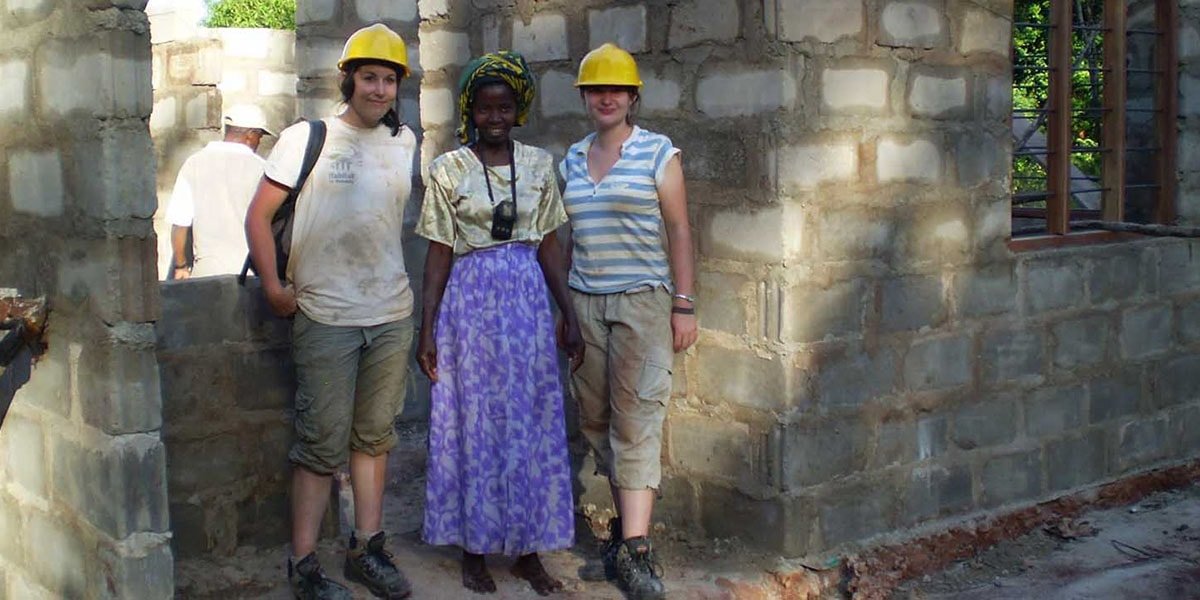 Housing poverty in Tanzania
2,340 people served in FY18
4 volunteers hosted in FY18
Projects: renovation, repair, auxiliary structures, advocacy
We seek alleviate housing poverty in Tanzania by improving the standard of living of low-income families via the construction of (or repairs leading to) decent and affordable homes.
Our local team started operations in 1986 in Kigoma region. In June 2009, a housing microloans programme known as "Makazi Bora" was established to help Tanzanian families improve or complete their homes.
A dire lack of houses
The housing need in Tanzania is estimated to be 3 million units with an annual increase of 200,000 units (Shelter Afrique). The existence of house deficit is very high with consideration of the quality of houses and congestions in line with important services like water and electricity.
Taking these factors into consideration, the housing deficit in urban Tanzania is estimated to be 1.2 million units, of which 36% are in Dar Es Salaam.
No basic services...
Moreover, income levels of most households in Tanzania are too low; 90% of the population can afford less than $45 on housing per month, and 68% can afford less than $23 per month (Housing Market Study, Tanzania, 2012).
Financing, though relatively increasing, is not affordable to most households.
or access to water & electricity
It is estimated that only 3% of the population can afford a mortgage.
In this view, it is estimated that demand for housing microfinance in Tanzania exceeds $400 million (Market Study on Housing Microfinance, Tanzania, 2012).
According to UNICEF (2011) only 46% of population has access to safe drinking water. Most houses have no registered title deeds.
Key facts & figures
Capital: Dodoma
Main country facts: Gained independence in 1961
Population – circa 63.85 million
Urbanisation – 36.7%
Life expectancy – 70.19 years
Unemployment – 10.3%
Poverty line – 26.4%
House Insurance and Advocacy
Volunteer Engagement & Fundraising
Internship Engagement, Organisational Development & Households Development
Learn about the impact of our work