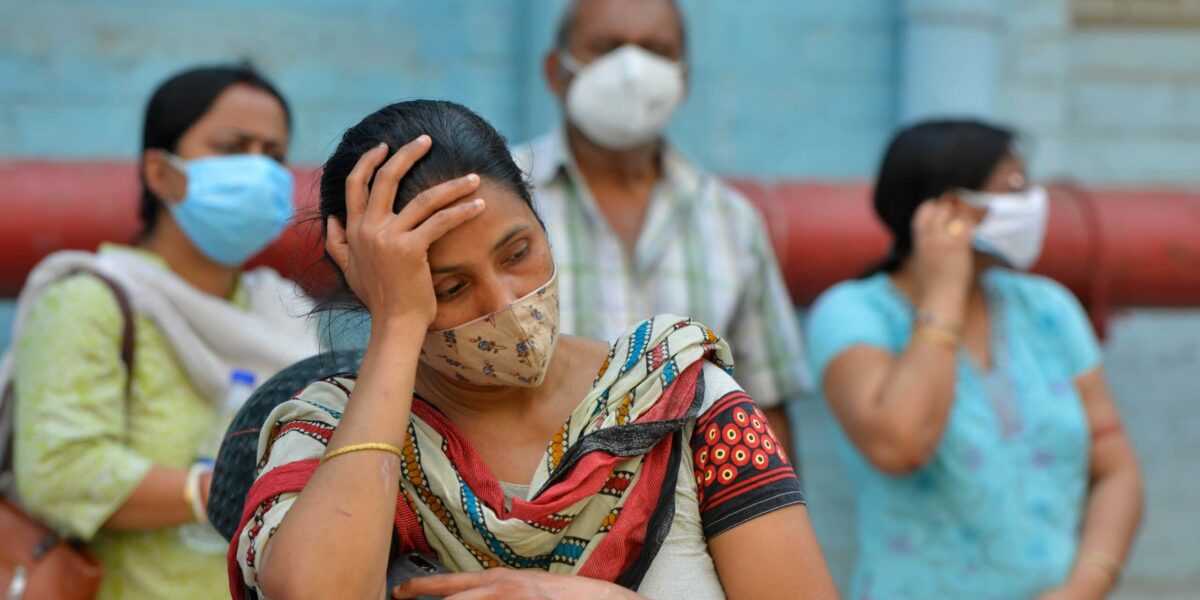 India Covid-19 Emergency Appeal
We need your help today.
What is happening in India?
More than 200,000 people have lost their lives to the virus, while at least 300,000 new infections have been reported every day in the past week. Hospitals have reached a breaking point and are turning patients, desperate for oxygen, away. The country is now reporting more than two-fifths of the world's Covid-19 cases.
The Government is looking for ways to increase oxygen capacities and medical infrastructure and expand critical care units. As the number of cases increases, it is important to:
appropriately prepare the health systems.
use the existing resources properly.
support the expansion and equipping of medical facilities to treat a greater number of patients.
Donate to our emergency response.
The six most affected states by total cases are Maharashtra (4,343,727), Kerala (1,405,655), Karnataka (1,339,201), Uttar Pradesh (1,086,625), Tamil Nadu (1,081,988), and Delhi (1,047,916). In response to this new surge of cases, state governments have re-introduced lockdown restrictions in several parts of the country.
Support our emergency response

Like many of us, I have watched with heartbreak and sorrow the scenes unfolding in India. However, together, we can make a difference. During the first wave, Habitat for Humanity was able to help 1.6 million people in india through our Habitat Covid-19 centres and Hygiene and Family kits. Now, as the scale of the tragedy grows, we are looking to scale up these interventions, so we can help even more people. Please support us today.

Tum Kazunga, CEO Habitat for Humanity Great Britain
Covid-19 Care Centres
With 2,084 dedicated hospitals in the country and 468,974 Covid-19 beds, in full capacity, it is devastating that people are dying on the streets outside hospitals, as the country struggles to cope.
In partnership with local government providers, Habitat for Humanity India are working to deliver 'Covid-19 Care Centres' to equip underused healthcare or government buildings and create a surge capacity of:
oxygen systems,
drinking water,
hygiene facilities

,

beds and mattresses, hygiene products
and sufficient PPE for healthcare workers.

Habitat Covid-19 Care Centres will boost existing medical infrastructure and support vulnerable individuals with safe spaces to isolate or quarantine, keeping families safe and preventing transmission.
The centres are designed as facilities for treating all mild and moderate symptomatic and positive cases, preventing an overloading of existing fragile healthcare infrastructure especially at an intensive care level.
Donate today to support our response
Funding Priorities
Habitat for Humanity India, have worked with the local government partners in some of the worst-hit states to identify the next ten priority healthcare centres needed. Each Centre costs £28,791 depending on size and location, and hosts between 60 and 100 beds (at a 6-foot distance to allow for appropriate distancing and hygiene control measures). At the moment we are focusing our efforts to build new Covid-19 Care Centres in Maharashtra (Pune and Ahmednagar), Uttar Pradesh (Ayodhya and Noida) and Rajasthan (Alwar).