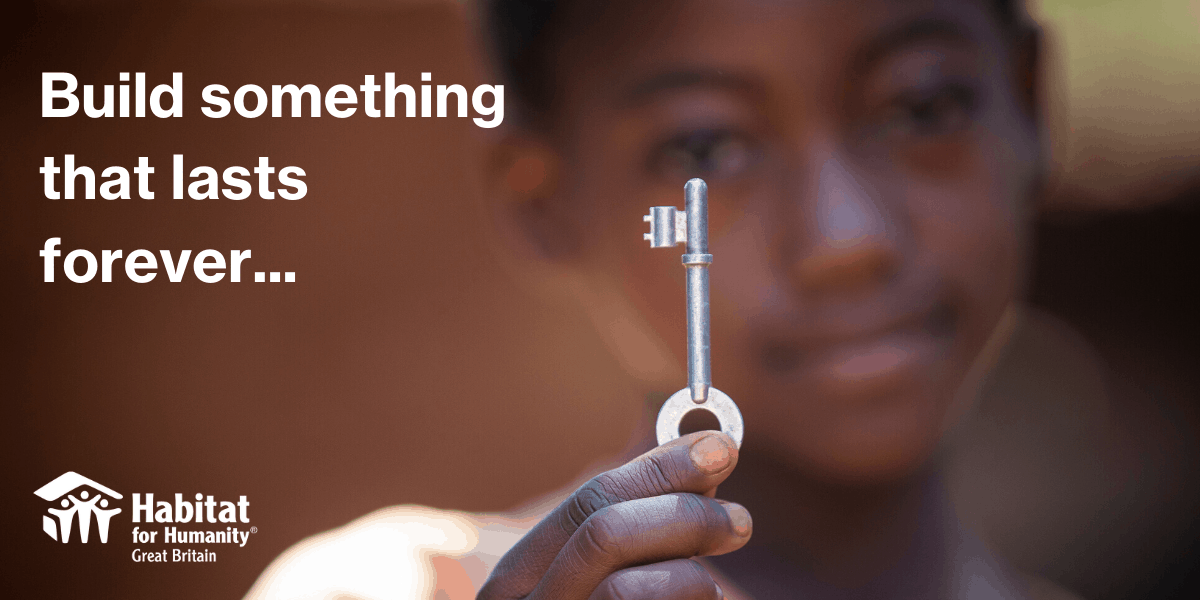 Leave a Legacy
Give a Gift in Your Will
Make a lasting impression by leaving a gift in your Will for Humanity for Humanity Great Britain.
How Your Legacy Will Impact the Future
Our vision is a world where everyone has a safe place to call home. By leaving a gift in your Will we will be able to continue working with vulnerable communities until that vision is fulfilled.
Housing is essential for people to thrive in life. As you have spent your life making your house a home, we hope that your gift will do the same for others – creating decent homes for people around the world.
To understand more about what leaving a gift in your will can achieve, request our free Legacy pack.
Our Legacy Promise
Leaving just 1% of your Estate to Habitat for Humanity Great Britain can make a remarkable change.
To date, we've helped over 39 million people build or improve the place they call home and a gift in your Will can truly help us have a lasting effect in helping us tackle housing poverty across the globe with our innovative projects.
We promise to deliver solutions that last. We're not here for short-term fixes, we're in it for the long-haul and with your help, we'll be continually striving for a world where everyone has a decent place to live.
On behalf of all the vulnerable people your support helps – thank you so much for considering a gift towards our work in your Will.
We are hugely grateful.