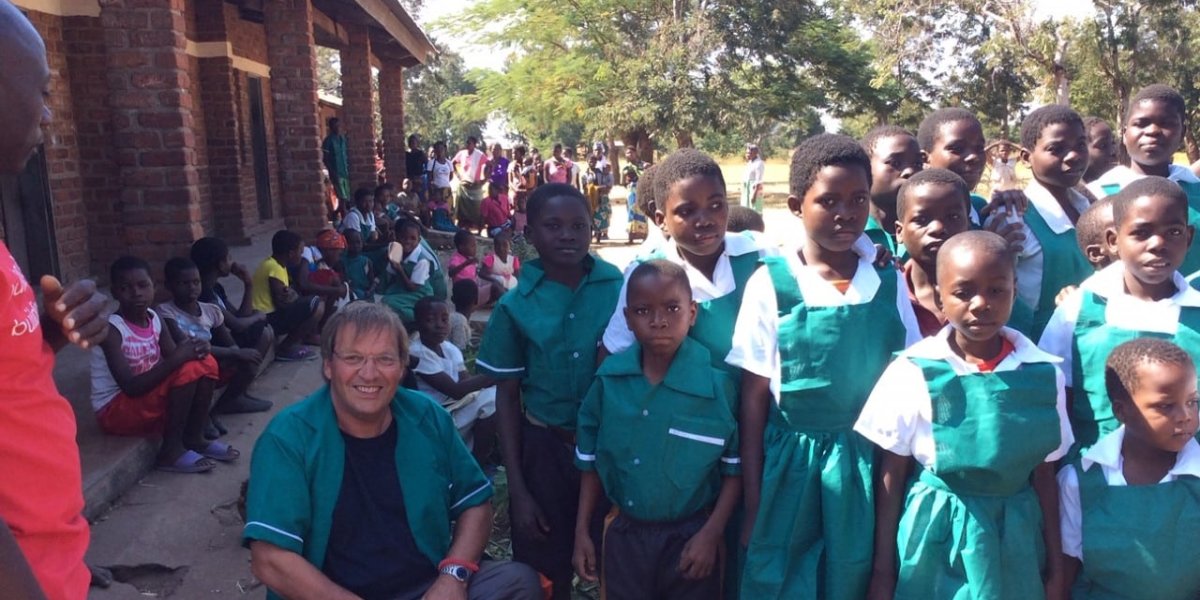 Building a legacy in Malawi
Changing the lives of families right now - and for generations to come
John and Touchstone are building a legacy in Malawi with Habitat that is changing the lives of families right now and will benefit generations to come.
John Midgley – a personal journey
I was born and bred in the Yorkshire Dales but spent much of my life working and travelling throughout the developing world. I had an idea of what I thought poverty looked like, but nothing really prepared me for what I saw. Houses built from mud with no secure doors to keep families and their children safe. No proper toilets or washing facilities. No protection from disease. Seeing this really kicked off  my passion for making the world a fairer and more just place.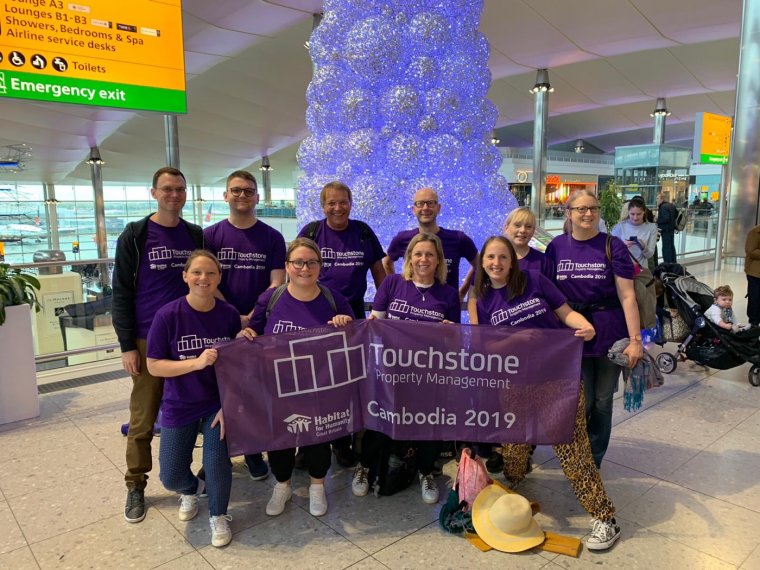 Touchstone, my property management company, easily connected me to a charity like Habitat for Humanity, giving me the fantastic opportunity to fundraise and invest in projects I feel will make a real difference in the world. Knowing every gift they receive is put to work in a practical way and seeing the legacy I can leave behind through Habitat for Humanity is truly humbling. I'm proud to support such a fantastic cause.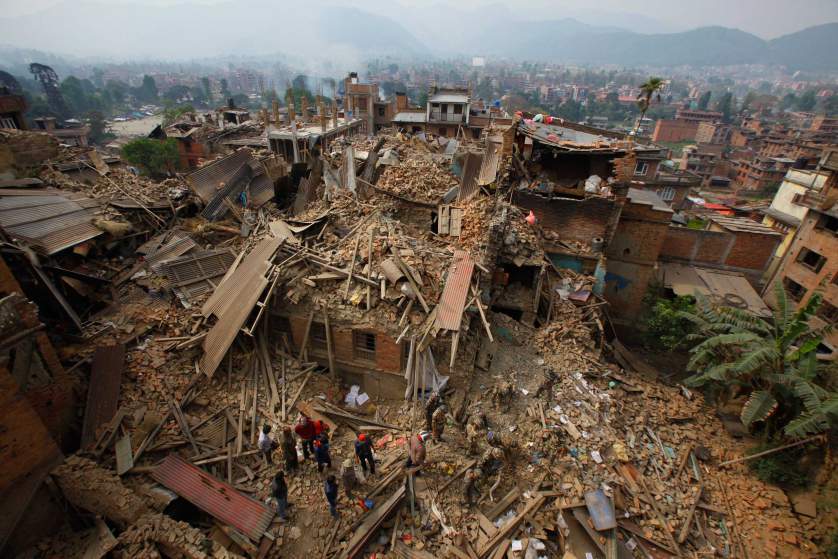 My involvement with Habitat for Humanity began back in 2015 through my company, Touchstone. We made a substantial donation to help Habitat for Humanity's work after the Nepal earthquake and discovered we could also help other projects through fundraising and volunteering too.
We decided Malawi would be a good place to start and so over the course of three years, we've invested £150,000 in their projects building homes for vulnerablefamilies as well as sending teams of volunteers to help with home construction. So far, we've built 24 homes in Malawi. Homes with sturdy brick walls, decent roofs, glass windows, and secure doors. Each time I return to Malawi, I see not just the homes we've built through donations and hard work, but more than anything I'm amazed by what can really be achieved with a decent home.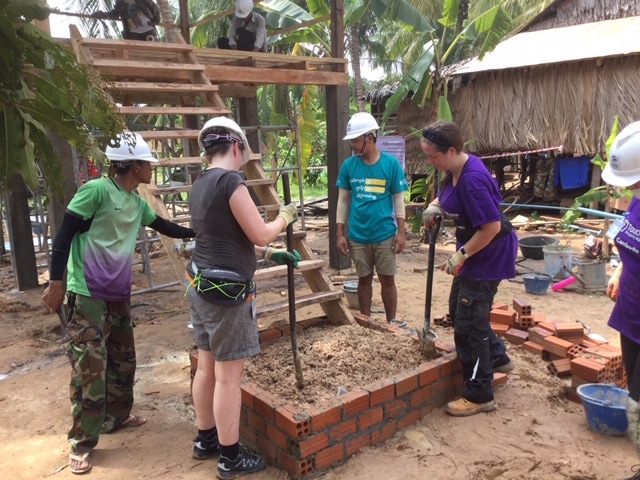 One of the families we built a home for used to eat one meal a day, if they were lucky, and on days they couldn't find food they ate nothing. The following year when I returned, the mother had set-up a food stall outside her home selling sweet potatoes, cabbages, and tomatoes.
She uses the money she earns to buy her children better clothes and pay for more of their schooling. All of that has been achieved by empowering her through the home we helped build. She and her children are now healthier and happier. They aren't ill as much, they can spend more time in the field growing crops, they have enough to eat, and they can sell leftover crops on their stall. Seeing how far the creation of a home can go is incredible. It affords families the freedom to determine their own future, rather than have it determined by somebody else.
I'll be remembering the projects in Malawi through a gift in my Will. You don't have to give hundreds or thousands of pounds, every little bit makes a lot of other peoples' lives a lot better. It gives children the chance to do something more and creates real opportunities for them.
By leaving a gift in your Will, we absolutely can leave the world a better place than we found it.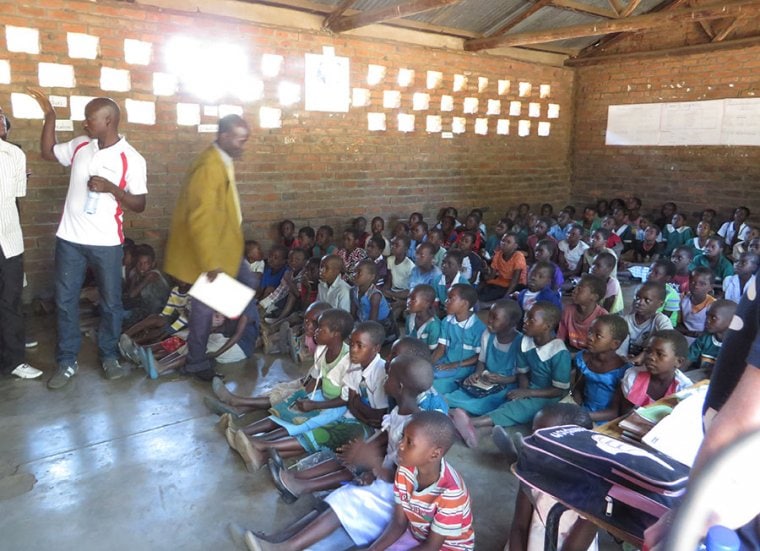 Leaving a legacy gift in your Will 
You can follow in John's footsteps and help Habitat for Humanity fight housing poverty with a Gift in your Will. As John says, we can leave the world a better place and your Gift will help continue our work in transforming communities and changing lives. To find out more about leaving us a gift in a Will, visit our legacy page or email hello@habitatforhumanity.org.uk to request a FREE legacy guide. 
Related
Comments
12 responses to "John Midgley- A living Legacy"