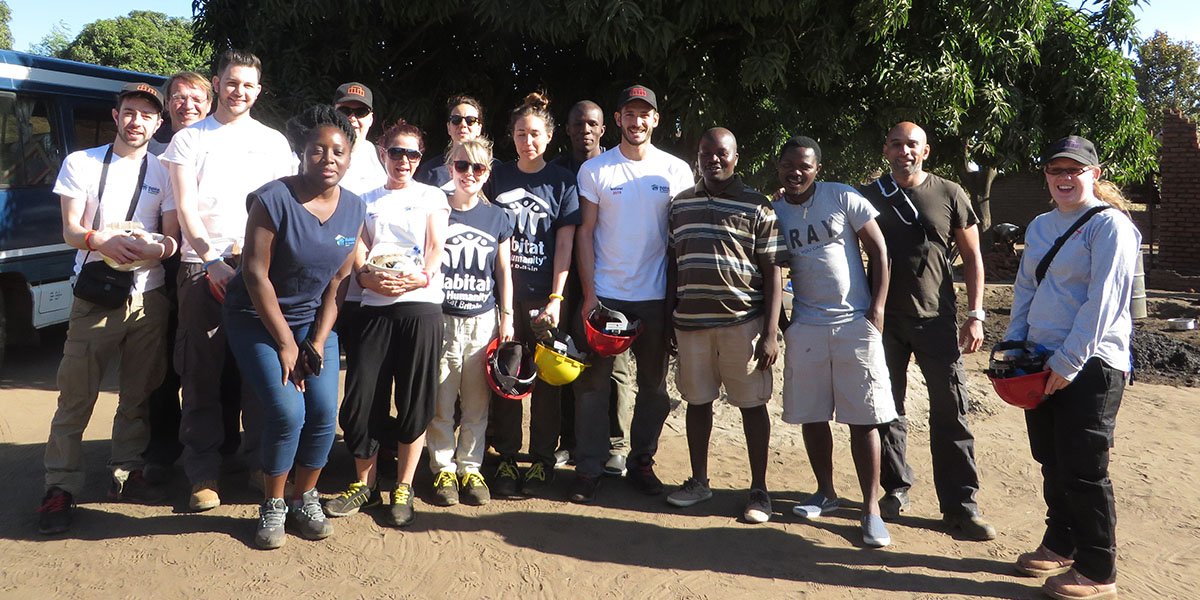 Touchstone
Our partnership with Touchstone
Touchstone began partnering with us in 2016 by funding the construction of twenty-four homes in Malawi for orphans and vulnerable children over a three-year period. In addition, their funding helps provide vital health interventions and training for the communities. Each year their staff travel to Salima to help build some of the homes, meet the families, and see first-hand the impact their contribution is making.
Helping to build communities
For the past three year's Touchstone have sent a team to Salima in Malawi to take part in a Global Village Build. Each team has  worked side by side with members of the community to construct new homes for two families.
In addition to this they have fully funded construction of 24 homes for the OVC housing project and a feasibility study for the Charlie Chaplin Adventure Playground.
Housing for Orphans and Vulnerable Children Project
The project will see the improvement of housing conditions for 96 orphans and vulnerable children (OVC) through the construction of 24 homes and 24 improved latrines in the Salima District of Malawi. The project began in the spring of 2016 and will continue for three years. Together, we will build 24 new homes, complete with 24 improved latrines
As the need for OVC housing is enormous the project also has the potential to be scaled up. As a result of this intervention, the children will attain better health status and better home learning conditions – transforming their lives.
Employee Engagement
Not only have the team members physically challenged themselves by laying bricks, mixing mortar, and installing window and door frames whilst in Salima.
They have participated in a volunteering day at the Charlie Chaplin Playground in London, taken part in bag packing, and  a fitness challenge called 'Pounds for Pounds' to boost their total funds donated.
Seeing the smile on the families faces at the end made all the hard work worth it and how the whole community came together to help out in any way they could just kept pushing you to try harder. To me I still haven't really come back to my reality yet and speaking to people who have gone before it doesn't sound like you ever do and that's fine by me as that trip, community and the people I shared this experience with will always be a part of me. I think we all had the same feeling when we got back of 'Just get me on that plane and send me back again' and that feeling will stay with me forever.

Greg, Touchstone.
Image Gallery
From their Pre-trip thoughts to their on-site experiences, Touchstone always keep their supporters up to date throughout their volunteering journey.
Read more