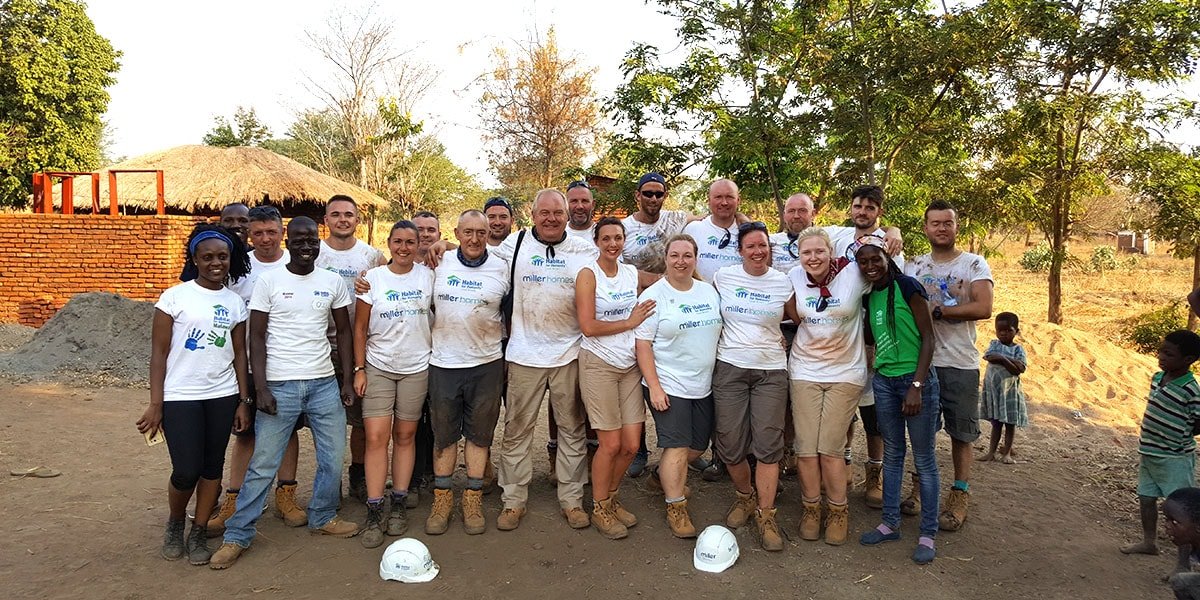 Miller Homes
Our partnership with Miller Homes
Miller Homes journey with us began by participating in our 2016 Hope Builders campaign. Since then, they have contributed to supporting our projects in many ways.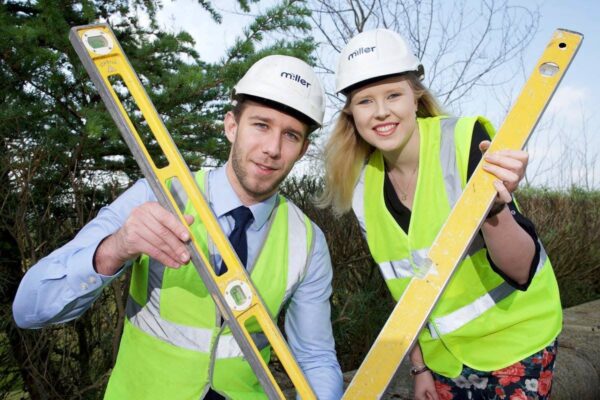 Miller Homes united their entire UK workforce to raise £228,000 in a just 1 year to support our projects. To further deepen their impact, Miller Homes sent a team of volunteers to build homes in Malawi.
4 years on, Miller Homes raised over £500,000,  won the Hope Challenge 2017 and sent teams of volunteers to Malawi and India. Alongside the financial support, Miller Homes staff have helped to support our events and trained to be team leaders further demonstrating their dedication to helping those living in poverty.
Miller Homes Impact
Income inequality is a huge problem facing many people across India. As the country's population grows rapidly, the number of people living in poverty increases. In September 2018, a team of employees from Miller Homes travelled to Pondicherry to help build safe and decent housing for some of the most vulnerable people in the community.
Learn About Poverty in India
Miller Homes have participated in a builds to Malawi to support some of the poorest communities where the typical house is constructed from mud bricks, thatched leaf roofs, and mud packed floors. To participate in the builds, Miller Homes have fundraised over £100k which has been used towards their build costs in addition to a large donation that supported Habitat for Humanity's wider projects. During their second build in Malawi, the team of volunteers were able to construct 3 homes for some of the most vulerable people in the community.
Read about the Malawi build
At the end of 2015, Miller Homes committed to raising £100,000 for Habitat for Humanity in 2016.  A year later the team more than doubled their goal. Whilst the Miller Homes teams were unable to defend their 2017 Hope Champion title, they raised over £12,000 for our 2019 event. From taking part in running events, making Gingerbread Houses and building shelters in the Peak District, Miller Homes employees embrace all opportunities to raise funds and demonstrate their commitment to improve the lives of others.
Read more
London Marathon
In April 2020, one employee represented us at the 40th London Marathon event aiming to raise £2,000 and spreading further awareness of our work.
Don't hesitate. I can stick my chest out and say we've set the bar really high but I challenge you to raise it higher. And I'll be the first to take my hat off to you if you do.

Chris Ensor, Chief Exceutive
Our fundraising has involved everything from traditional sponsored walks, runs. We've done two marathons, London and Edinburgh, to bizarre events like pigeon-racing, cake-baking. We've had to get one of my sales director racing a train. He then did a tough mudder and he then ran up Snowdon in absolutely appalling weather. We've had Gus, my colleague in Scotland, doing 100 rounds of golf in a day and raising a hell of a lot of money through sponsorship.

Chief Ensor, Chief Executive
Photo Gallery
More on Miller Homes