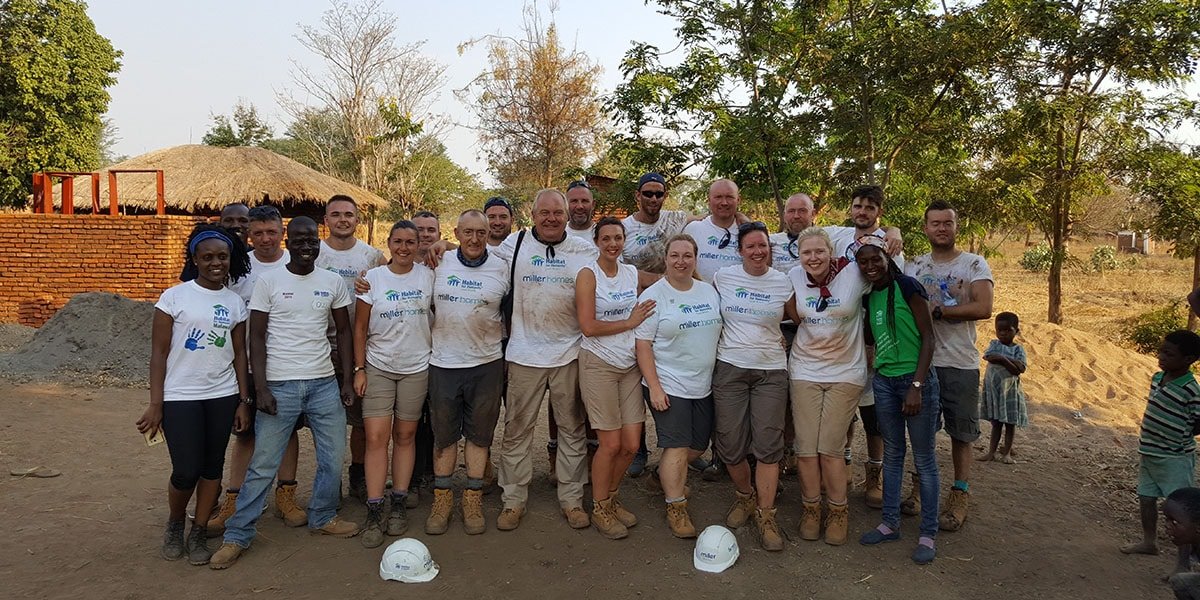 Why Build in Malawi:
Inspirational Quotes on Corporate Volunteering
Keen to experience first hand how a safe and secure home could benefit families in Malawi, the Miller Homes staff embarked on a corporate volunteering trip with the aim of building three houses by the end of the week.
In fact, they were so keen, they ended up building four new homes!
As we were their nominated charity for 2016, Miller Homes' CEO Chris Ensor, envisioned an opportunity to "come out here and do what we're good at, building houses, but not just building houses, building houses to make homes".
Throughout the week we chatted to the team about their trip, and here's what they had to say about it.
A humbling experience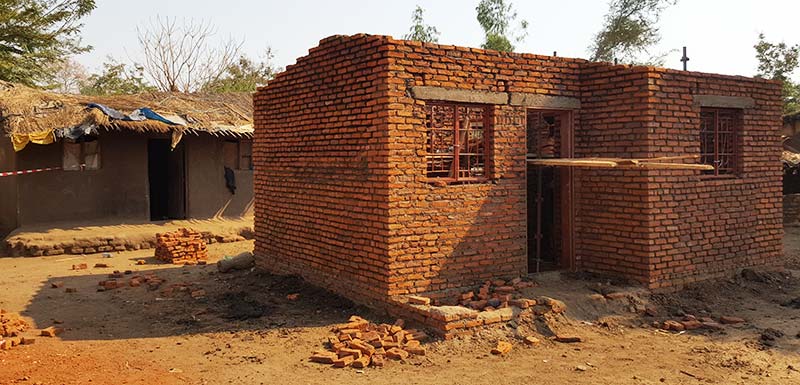 Fred told us that all the team were really proud, because everyone got stuck in regardless of their work background in the UK.
"It makes it more real, I think, when you actually travel here and take part" (Gareth)
Suzande was shocked at how hard the group worked together. He was thrilled that the team managed to build 1 extra house by the end of the week – surely that's a new record?!
 "Respect to each and every one of you, for living the life you do and for being so happy when really, you deserve more. You deserve more. Everybody does." (Wayne)
Challenges and rewards: something money can't buy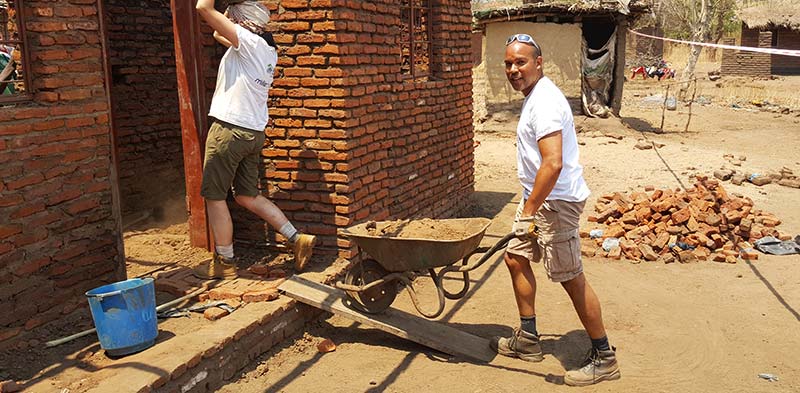 Chris explained how emotional the handing over ceremony was for him. For him the houses truly became homes when the families moved in.
Undoubtedly, this was an enormous challenge for the team to take on, but ultimately a massive achievement ending in the development of one extra house!
"I'm not going to lie, it's a difficult thing. It's a difficult thing to do emotionally, it's a difficult thing to do physically, but without a doubt it's one of the best weeks that I've ever experienced" (Adam)
Gus felt very passionately about his time in Malawi, calling it a once in a lifetime achievement and encouraging anyone who has the opportunity to take part to do so.
"We've experienced something that money can't buy, and we'll leave as friends and life-long friends" (George)
Many of the volunteers felt that raising awareness was key. Our mission to stop housing poverty worldwide doesn't finish when the build is completed. We're grateful that the Miller Homes team realised how crucial it is to keep spreading the message afterwards.
What makes volunteering abroad so unique?
We also asked the team to talk about their volunteering experience and why they would recommend it to others.
"It's not about leadership, it's about teamship" (Chris)
"It's a challenge and because it give you a chance to give something back to the world" (Gabby)
"It gives you a true sense of achievement" (Paul)
"It's a chance to make lifelong friends" (George)
"It's an opportunity to spread the message" (Lindsay)
and finally, for Adam, it was:
"The best week you will ever experience!" 
Clearly, the Miller Homes collaboration with our charity was a huge success. Thanks to their incredible efforts, 4 desperate and deserving families were able to confidently face the wet winter ahead. And mostly, it allowed them to start a new life, full of opportunity and hope.
We can never thank Miller Homes enough for joining us in Malawi and for their ongoing support to this day.
Our volunteering programme, Global Village, is an opportunity to assist families out of poverty by building a home alongside other volunteers and the beneficiary families.
Each overseas build lasts 1 to 2 weeks. Volunteers spend most days working on the construction site, with opportunities to do some sightseeing and experience the local culture.
Watch Chris' video to see the type of work going on in the village:  
Take Action
Related
Comments