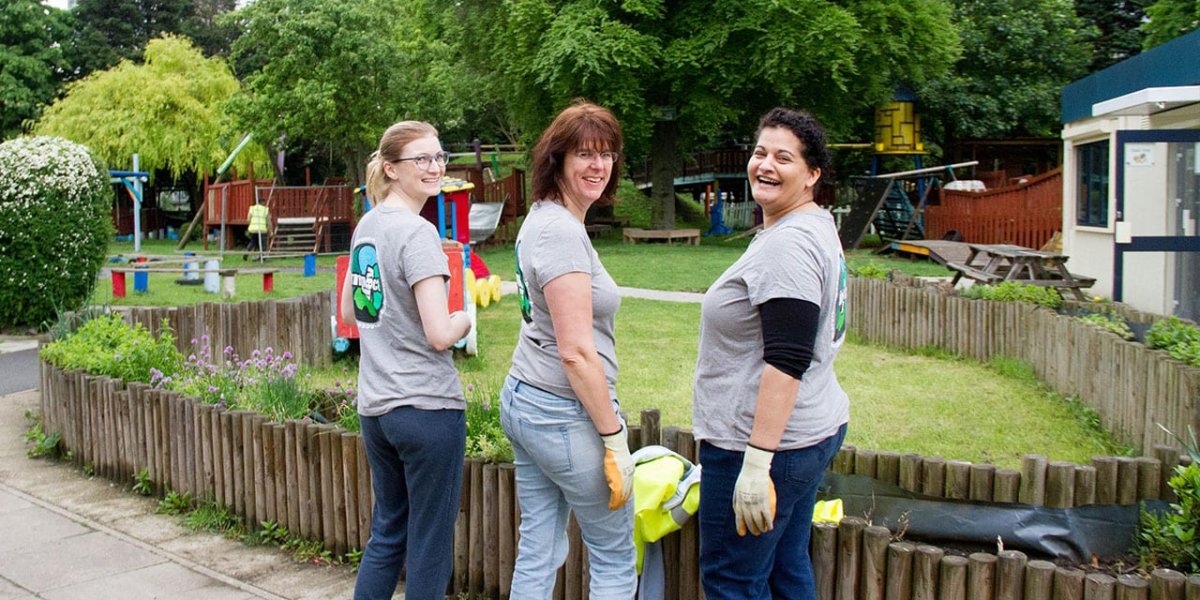 Opportunities to Partner
Why partner with Habitat for Humanity GB Homes
Our work is unique because we create long-term housing solutions through our house building and renovation projects. We provide our corporate partners with a bespoke opportunity to play an integral role in providing affordable homes at a time when the need is high and the development of social housing is at an all-time low.
Meeting your CSR goals
Corporate partnerships allow us to offer a self-funded refurbishment and construction service to other charities and homeowners. This approach makes our projects financially viable by enabling us to reduce our costs for materials and labour on empty homes and new-build projects.
We can help you to meet your corporate social responsibility goals with respect to employees, the business itself and the wider community within which it operates.
How it works
Your Organisation – Build brand awareness, meet strategic goals, generate publicity and raise awareness of what you do. Also improve staff recruitment/retainment, morale and job satisfaction.
Your Employees – Our employee volunteering programme is great for team building, developing leadership ability, learning practical skills, increasing knowledge of local housing issues, improving staff communication and the satisfaction of contributing to change a community for the better.
Get in touch
Contact us online at hello@habitatforhumanity.org.uk or call Kaia Ita (Corporate Relations Manager) on 020 7732 0066 to find out about our forthcoming projects and how your company can get involved.