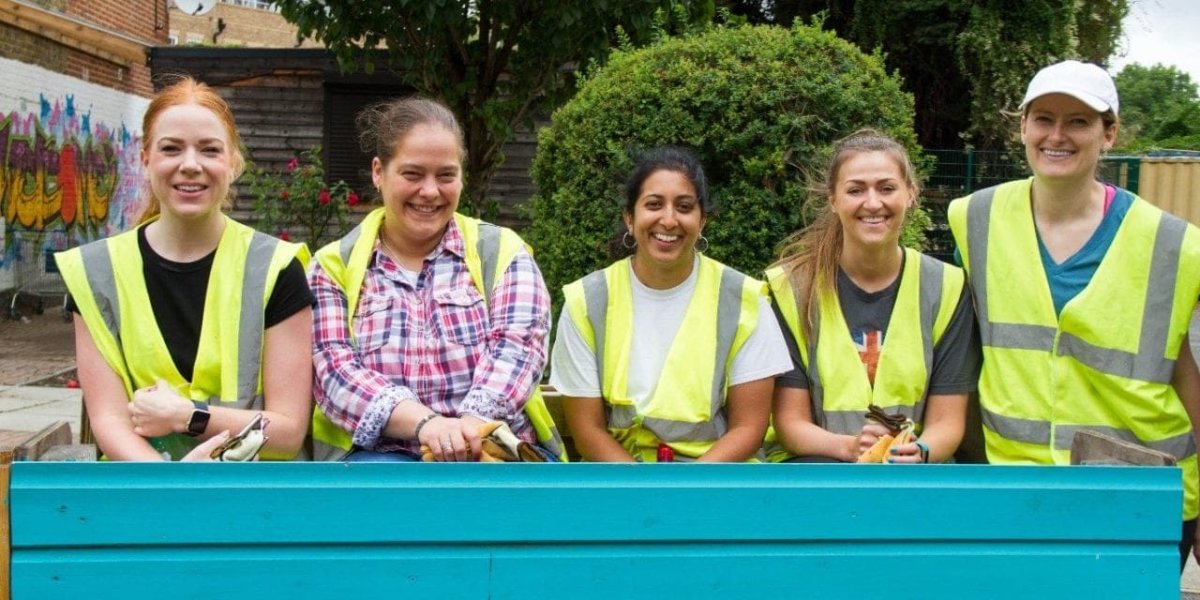 Rebuilding a safer, more exciting play space with Salesforce
We've partnered with Salesforce and Salesforce.org for over three years and in that time hosted 48 volunteers over four projects, contributing 360 volunteer hours. This year we wanted to go bigger – so, as apart of a global community initiative with Habitat for Humanity, employees from the Salesforce office in London helped to make CCAP a safer space for the children to play. Habitat for Humanity Homes's (HFHH) much-loved partner, Charlie Chaplin Adventure Playground (CCAP) offers respite for parents by providing a fun and safe space for disabled children and their siblings to play.
"It was great to give teams and individuals the opportunity to take part in multiple volunteering events at the same site over the six week period," said Alastair Higginbottom, Programs Manager, Salesforce.org. "In total, 690 hours were volunteered over 12 shifts – a large investment of time and resources but a great experience for all of the volunteers involved. Thank you Habitat for Humanity for allowing us to be part of this incredible initiative."
The Salesforce teams completed the rebuilding of the tango swing, which had been sectioned off for some time because the wood was slippery, rotting and unsafe for the children to use.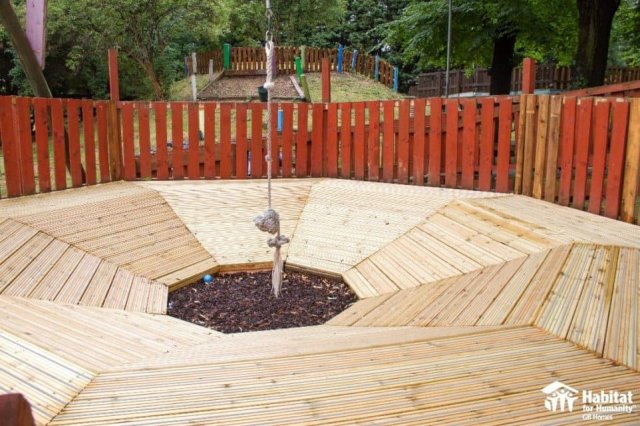 The teams creatively repainted the ship structure, making it brighter and breathing a bit of fun and new life into it.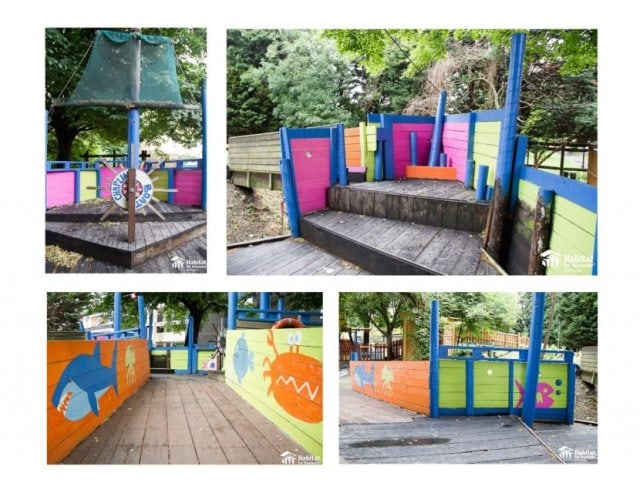 Alongside working on the roof insulation of the main building and doing general garden maintenance work, the teams had the hard task of demolishing and rebuilding the swing structure which was secured by a metre depth of concrete. The teams persevered, managing to remove the structural poles, and worked hard to prepare and rebuild the structure making it stable and safe.