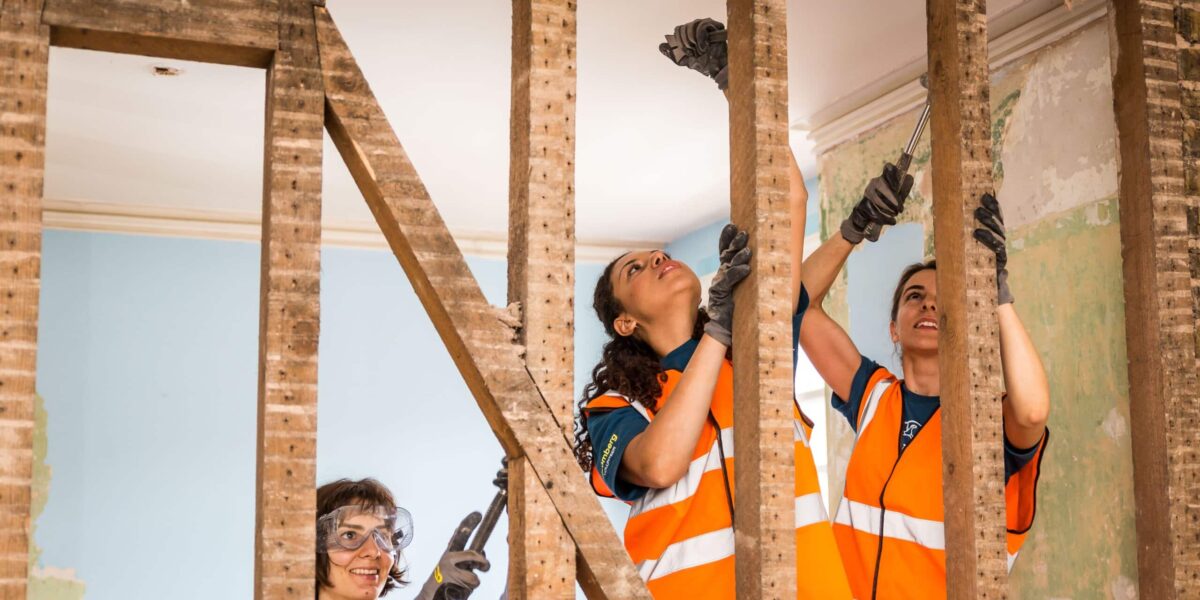 Panel Speakers
Nine Reid M&G Real Estate:
Nina has overseen Responsible Property Investment (RPI) within M&G Real Estate for over 10 years, driving its ambitious RPI strategy, which seeks to enrich the lives of people and communities by creating and managing world class places which deliver positive value for its investors, society and the environment. She also oversees investor reporting on RPI initiatives, engaging directly with investors to ensure that funds are meeting their sustainability requirements. With over 10 year experience in responsible investment and real estate, prior to joining M&G Real Estate in 2011, Nina was an associate director within the Upstream Sustainability Services Team at Jones Lang LaSalle.
Doctor Ronita Bardhan Cambridge University:
Dr Ronita Bardhan is Assistant Professor of Sustainability in Built Environment at the Department of Architecture, University of Cambridge. She is Director of MPhil in Architecture and Urban Studies (MAUS) and leads the Sustainable Design Group at the Martin Centre: Sustainable buildings and cities, Department of Architecture. Dr Bardhan is an architectural engineer and urban studies educator with a PhD in urban engineering. She believes that data-driven intelligence of built environments can effectively address sustainability goals and policies. Her research on the sustainable built environment that informs health and energy decisions in the warming climate. Bardhan uses data-driven methods that combine architectural engineering, AI, and machine learning with social sciences to provide built environment design solutions for health in resource constraint societies. Her tractable research informs demand-side design solutions using digital tools which positively affects well-being, energy security, and gender equality while entailing fewer environmental risks. Bardhan works in Slum Rehabilitation (social) housing design in India, Indonesia, Ethiopia, South Africa and Brazil. Her impactful work on tuberculosis and poor indoor air quality in slum rehabilitation housing of Mumbai has received traction from policymakers and news media. She has written over 100 academic articles on the health, energy and environmental design of residential built environments, especially social housing. Ronita is part of AI for Environmental Risk, Cambridge Public Health, Centre for Science and Policy, Cambridge Zero , Cambridge Global Challenges and Sustainability Leadership for Built Environment (IDBE). Dr Bardhan holds the Director of and Studies and Fellow in Architecture at Selwyn College in Cambridge. Bardhan is strongly committed to and is an ardent advocate of the shared vision of equality, diversity, inclusion, and belonging in all spheres of her research and teaching. She believes, and also embeds in her research, that everyone benefits from strength in difference and diversity are instrumental to success.
Ailsa Bruce Fife Womens Aid: 
I joined the Board in December 2019, having been a supporter of the charity in a small way over the last ten years. I am a qualified chartered accountant and associate member of Association of Corporate Treasurers. Originally from Aberdeen, I moved south to work in Financial Services.  I have worked for various banks in Edinburgh with a three-year spell in America.  Throughout my career I have had a strong focus on social responsibility, particularly in the housing sector.  In my leisure time I knit (a lot!) and have used my hobby to help fund the building of houses around the world.  I've had the privilege of travelling to various countries to personally help in the build of 8 of those homes. Having suffered a couple of family bereavements in recent years I decided during 2019 it was time to change my work life balance. I want to bring my corporate financial knowledge to Fife Women's Aid, perhaps not surprisingly I chair the Finance Sub committee.
Tum Kazunga Habitat for Humanity GB: 
Tum has worked at HFHGB since May 2016, and been CEO since 2018. With a background in marketing and digital communications, Tum started in the not-for-profit space working at national deaf blind charity Sense, after which he moved into the international development sector with roles at FARM Africa, and Action Against Hunger, among others. Tum has strong experience in many areas of fundraising and NGO strategy and management, and is able to work with teams to identify the best opportunities to drive mission impact and fundraising growth. He's currently a Trustee with the Livingstone Tanzania Trust, a micro-charity specialising in education and enterprise in Babati, Northern Tanzania. He has guest lectured at London South Bank University and he holds an MSc in NGO Management from Cass Business School.
David Clare Habitat for Humanity GB:
David is an experienced chartered architect with over 20 years design and project management experience in private, commercial and voluntary sectors. He worked for 12 years at Haskoll Architects & Designers on a wide range of mixed-use projects, often with retail as the main commercial driver. David has been working with Habitat for Humanity in London since 2011, in a strategic Business Development role, focussed on increasing the projects, network and partnerships delivering innovative affordable housing solutions, and other community-led initiatives.