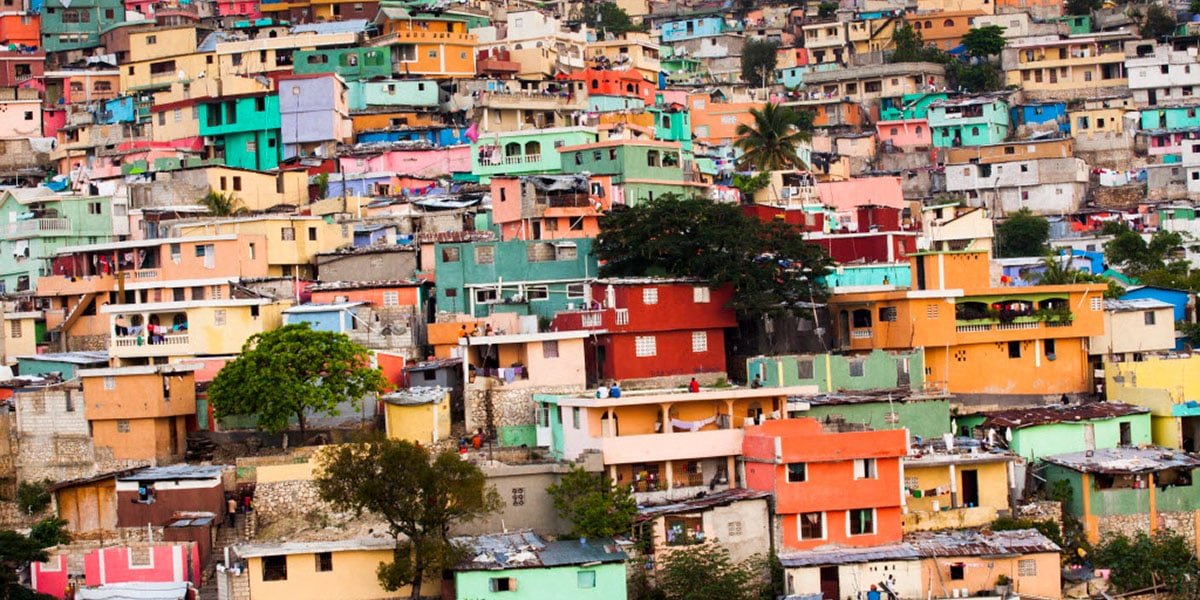 Haiti: 2022 Impact
The past six years have been monumental in the history of Habitat for Humanity Haiti.
Thanks to the support of generous volunteers and donors, more than 50,000 families (approximately
250,000 individuals) that were affected by Hurricane Matthew and the 2021 earthquake have received support.
Princile: Rebuilding after the earthquake
Habitat for Humanity Haiti was able to serve families like Princile's, 49, a single mother of 6, whose home was severely damaged during the earthquake. When the earthquake hit, she was inside with her youngest.
At 8:30am on Saturday August 14, 2021, the South of Haiti was hit with a 7.2 earthquake. The
earthquake caused widescale damage, killing 2200 people, injuring 9,000, and damaging an estimated 60,000 homes. This left many people, who were already vulnerable and living in poverty, homeless.
"At first I thought it was the wind, when I realized what was happening, I was so frazzled that I ran towards the backdoor instead of the front, which was closer to me." – Princile
That first night, she and her children slept under a tree by the house. She's incredibly thankful that neither her nor her children were injured and is grateful for the kit to help her rebuild.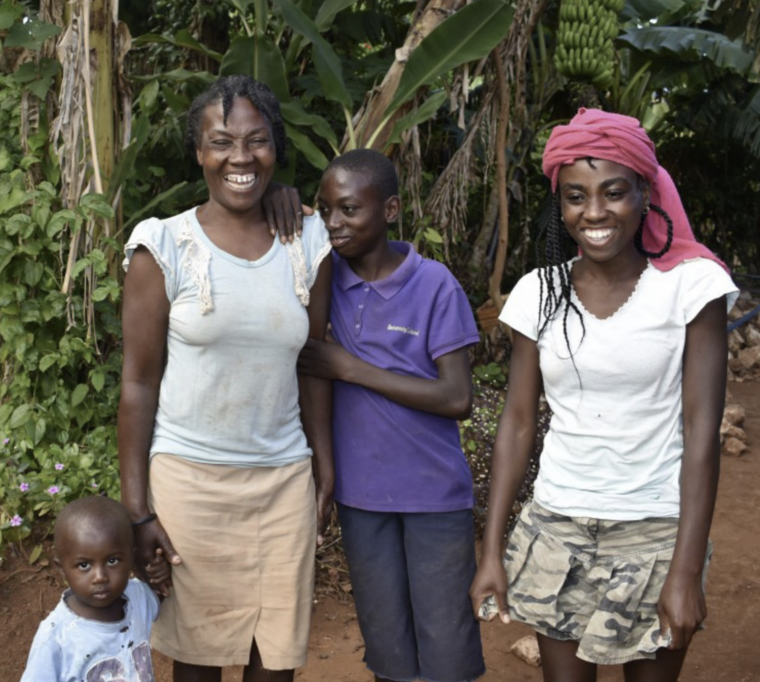 Habitat quickly reached out to our team that were living and working in the area to establish that they
were all well. A subsequent assessment of over 300 Habitat homes showed that 98% of Habitat
built homes were still standing. Habitat for Humanity then formed a partnership with Shelterbox to provide emergency relief to those affected. Shelter kits were sent to help the families that suddenly found themselves in need of basic
necessities, as hurricane season loomed. Over 2,000 families were served during this emergency response.
Haiti Property Law Working Group
The Haiti Property Law Working Group was formed in May of 2011 to support and enable recovery efforts through the appropriate development of property in Haiti for job creation, wealth creation, housing and other public purposes. The working group develop goals, objectives and priorities to help Haitians deal with long standing land issues— an essential step in helping people gain access to housing.
Many deaths that occur following a natural disaster are not formally documented, which makes claims on land by heirs complicated or impossible. Another issue following disasters is the the lack of capacity to bring disciplinary measures upon those who do not do their due diligence when verifying title and upon those who seek or produce fraudulent documents. A further issue facing people in Haiti following disasters is the archaic method by which properties are mapped by surveyors and how this has led to errors concerning property boundaries and locations. (Source: Haiti Land Transaction Manual)
Property Law Seminars
As part of the Leveraging Land in Haiti project,  Habitat for Humanity Haiti has hosted over 1,000 people in a series of seminars on property law in Haiti since 2019. One of the speakers, Marjorie Jacques, a property lawyer with CIAT (Comité Interministériel d'Aménagement du Térritoire) who was commissioned to conduct these seminars, explained,
"I believe these interactive workshops are important. Many
people are aware of these issues, [but] when you encourage intelligent discourse, people feel seen and are more engaged."
These workshops are set to continue over the next two years as Habitat is committed to empower the residents of Canaan. Your tithe has been instrumental in leveraging this funding to meet a $1.6 million matching fund requirement.
Plastic Waste in Haiti
Habitat for Humanity Haiti has partnered with the European Union to launch a 3-year program which aims to partner with Haitian universities to turn plastic waste into roads and construction materials. This project falls under an umbrella of projects form the European Union in Haiti called URBAYITI.

Urbayiti is a pilot program that has been launched in three cities, Port-au-Prince, Jérémie and Cayes. Strategic partnerships have been implemented with universities and local governments to both help reduce plastic waste and pollution and build what should ultimately be cheaper construction raw materials. Prototypes have already been made and show remarkable promise in two of the project universities. In conjunction with the research, Habitat for Humanity Haiti also partners with the universities to help train future masons in Build Back Safer practices so that they may better help their communities face natural disasters in the future.
Looking to the future
Habitat for Humanity Haiti have supported over 80,000 families since 1984 and continue to work with the most vulnerable people in society to provide safe and decent homes. As well as continuing to support families with rebuilding following the devastation of disasters, Habitat for Humanity Haiti continue to work with communities to provide education and support around Covid-19.
Watch this video to see more from Habitat for Humanity Haiti's 2022 Impact Report.