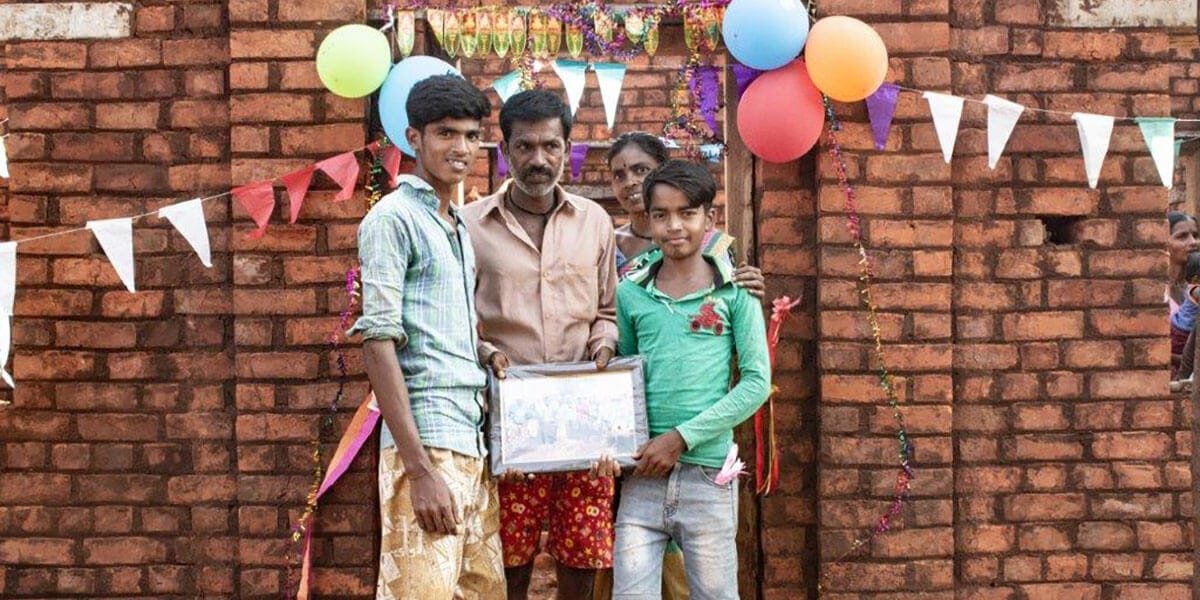 A new home for the Kewari Family
Kamalu and Shobha used to live in a thatched roofed house, where the floor was made up of mud and coated with cow dung. During the rainy season life was extremely difficult as the floor would get soaked from the leaking roof and walls. The house was also susceptible to insects and snakes making life uncomfortable and dangerous for the family.
As with many families in the area, agriculture is their main source of income, but their annual rice crop isn't enough to support the whole family. This house would be the family's first brick home, which they had been dreaming about their whole lives.
"We never knew we would live in a new home where we wouldn't need to worry about rain or sun, light or dark. This house is our home now."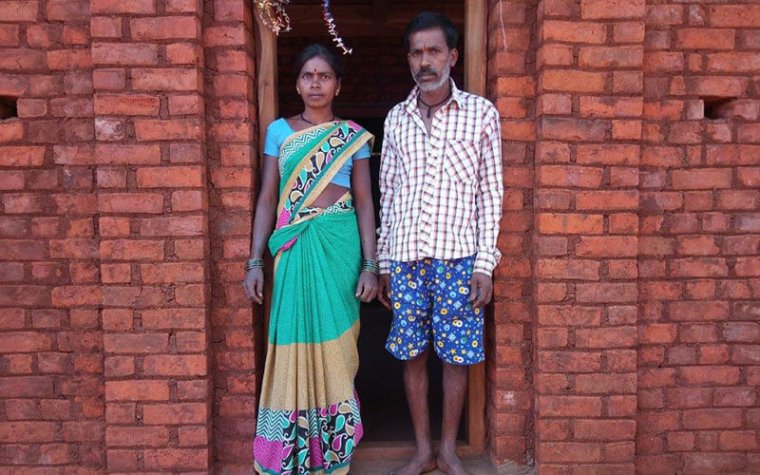 Building a new house and home
Last November, volunteers headed to the small village of Tadwadi to help the Kewari family build their new home. The team and family took on the big task of building the new home from scratch. This involved digging the foundations and laying the first rows of bricks.
The group worked tirelessly in the heat to get as much of the new home built before they had to leave – constructing a new home but also having fun with the family and meeting the rest of the community.
Henna in the sun!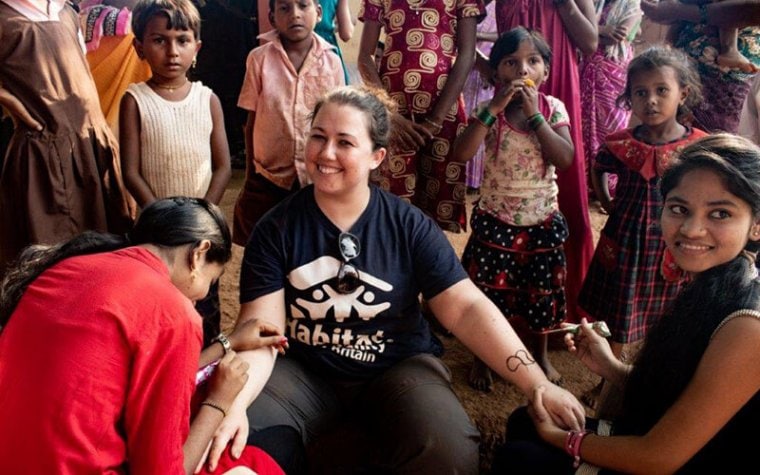 Enjoying the local music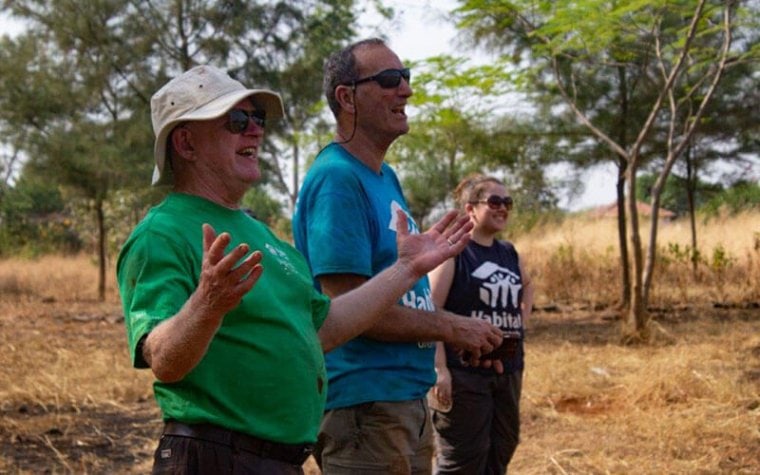 A safe and secure home for the Kewari family
"Founded on the belief that housing provides a critical foundation for breaking the cycle of poverty, we'd like to thank the volunteers for their help in providing the family with ' a decent place to live in…!'" (Habitat for Humanity India)
6 months on the house has been completed! The family now have a proper roof, security and safety. The children can focus on growing up and going to school rather than worrying about the changing climate and risks of animals and pests in their home.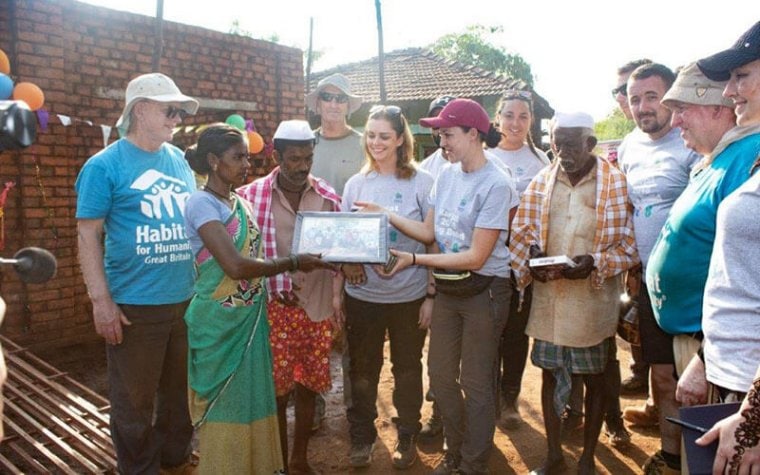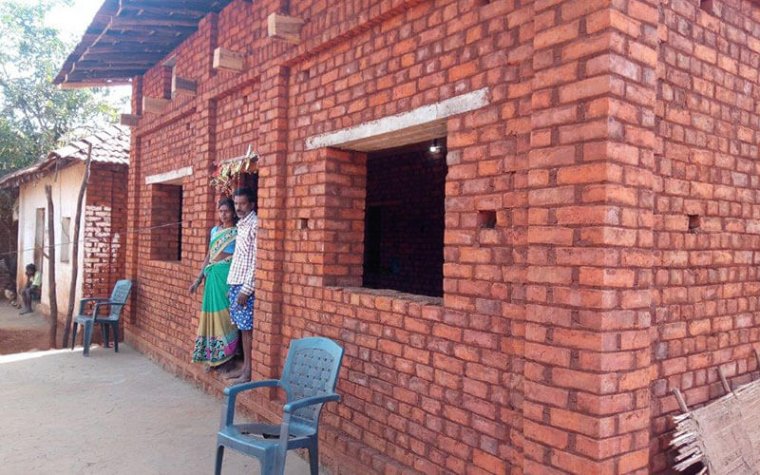 As the house was so small before the family struggled with privacy as they all had to share a space where they slept, worked, cooked and washed. A new home means new found freedom for each family member as they have their own space to escape.
The family are also thrilled as they no longer need to worry about paying to make small, short term improvements on their home. Now they have a sturdy structure they can focus on saving money and buying more food and supplies when they need them.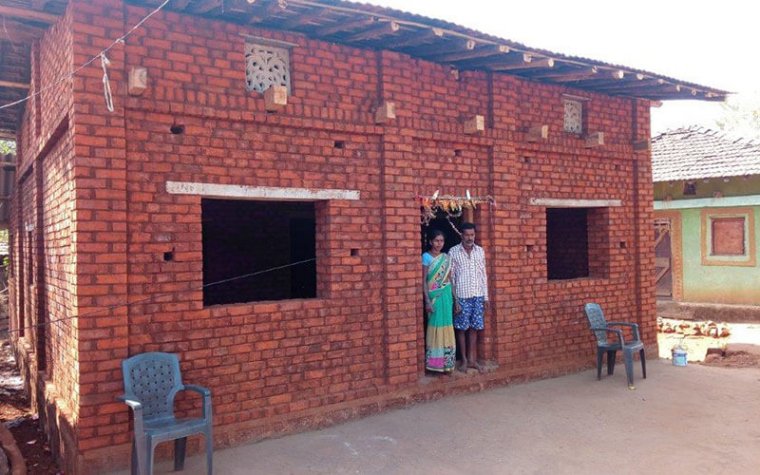 Thank you to all the volunteers who helped make Kamalu and Shobha's dreams come true!