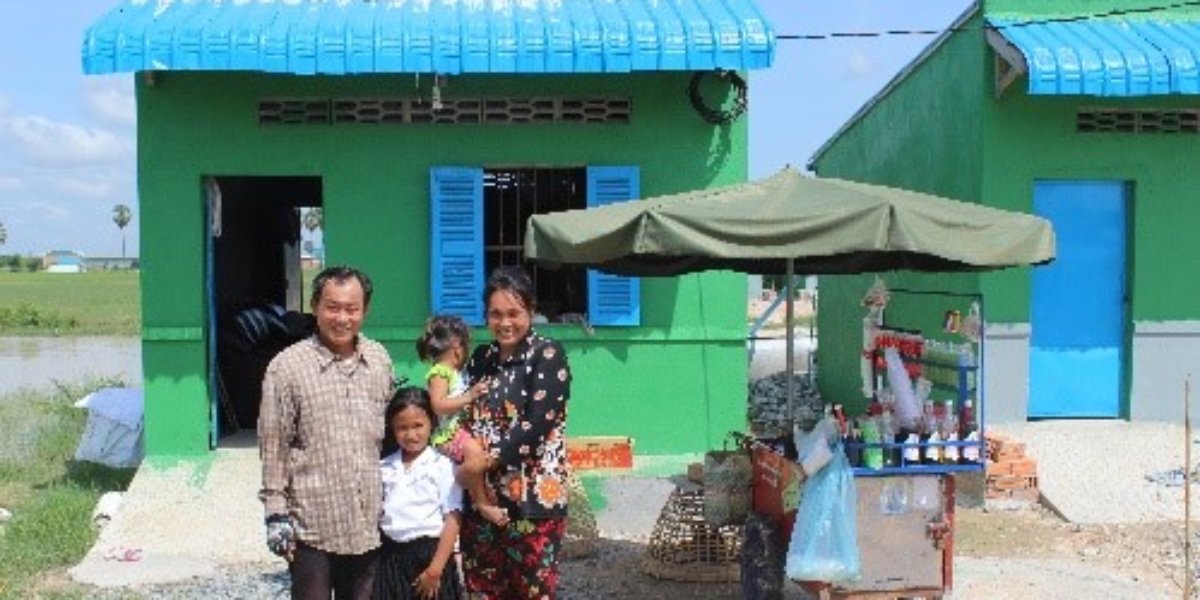 Meet Sina, her new home and hopes for the future
A beautiful story from one of our latest builds in Cambodia. Almost five months since moving into her new brick house supported by this corporate project with TowerBrook, Sina, her husband and their two daughters are happy and in good health. They enjoy their life and are pleased by the sense of community in their new home.
Previously, Sina and family were living in a wooden stock house where her husband worked. They lived there for free for 10 years but the place had no electricity, no toilet and was prone to flooding. The family lived in constant fear.
Since moving to their new home and through attending livelihood training sessions, life has changed for Sina and her family Sina has started to apply the knowledge she gained by selling coffee in front of the house earning around US$ 6 per day with a profit of around US$ 1.25. Sina's husband is a motor taxi driver and can earn around US$ 5 per day. At home Sina's husband raises 14 chickens and 3 ducks for sale and keeps some of them for special events.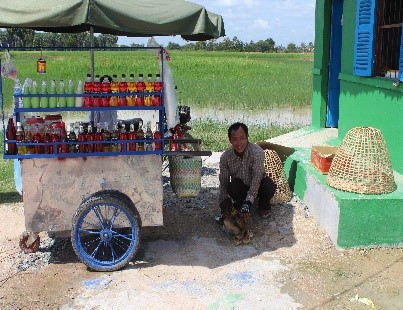 The income helps her to provide food for the family and assist with her daughter's study.  "I am able to earn a small amount and I have increased my savings. I am happy to be who I am now. I have my own home and a real property," said Sina.
This partnership with TowerBrook has enabled Sina's family to live together, increase their income and give her children more opportunities to continue their studies whilst maintaining their health.
Sina was also the one of 28 homes painted by local volunteers during the community build on site held to celebrate World Habitat Day 2015. With a new home, now freshly painted, Sina has high hopes for the future in her own property and looks forward to life in her new community.
Comments