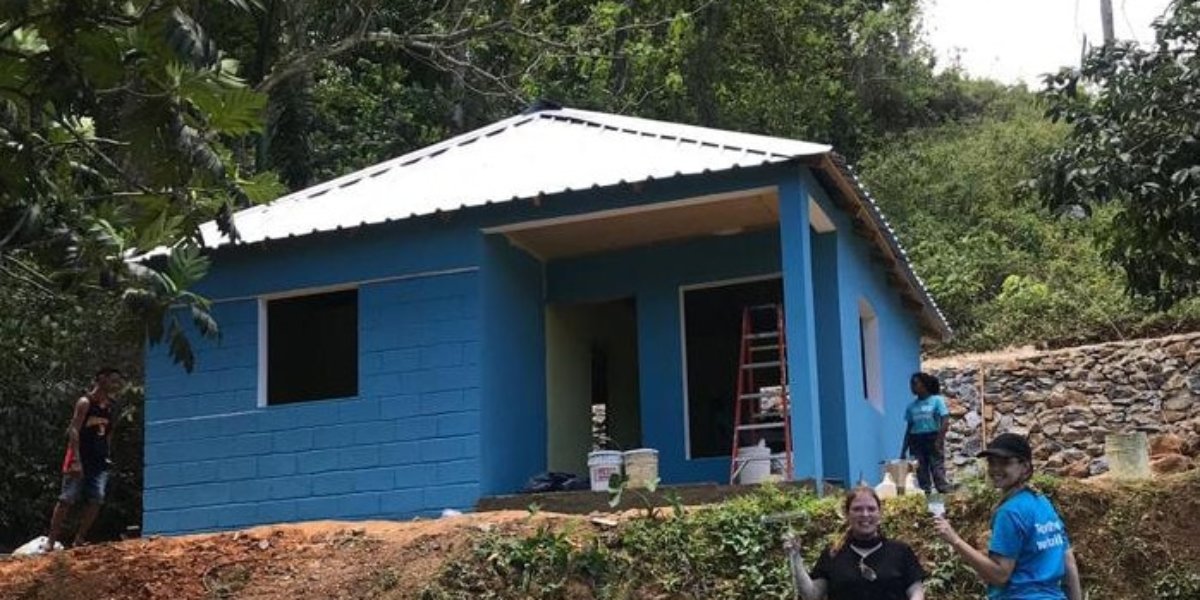 WATG Build – Dominican Republic Family Update
In 2017 Hurricane Irma and María hit the Dominican Republic displacing over 24,000 people and destroying over 2,700 homes.
In collaboration with ShelterBox and Rotary International, Habitat for Humanity delivered 800 emergency shelter kits, completed 266 housing repairs, and built 35 brand new homes.
In 2018, Habitat for Humanity opened a new location in Samaná, Las Terrenas, in partnership with Sembradores del Reino, a local ministry, hosting 6 teams and 180 volunteers.  Through partnerships with firms like WATG, it is hoped that the Dominican Republic are able to double the number of teams and volunteers hosted in the region in 2019.
Family Updates
In April 2019 a hard working team of volunteers from WATG flew to the Dominican Republic to build safe an secure homes in the region of Las Terrenas.
The determined corporate team from WATG worked on three houses whilst in the Dominican Republic.
Antonia Ovalle
The first house is situated in the community of Come Pan, Las Terrenas, and belongs to homeowner  Antonia Ovalle who lives there with her husband who has special needs following a life changing stroke.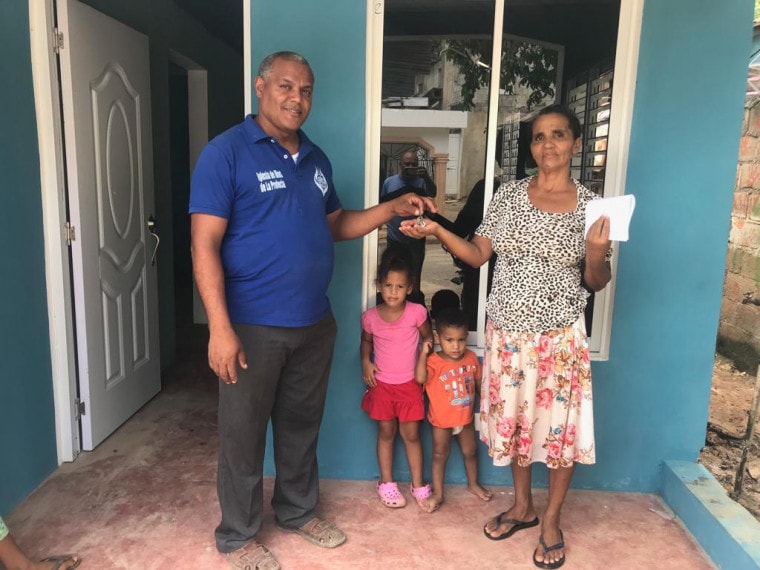 We are happy to report that the family are now settled into their new home and are thriving living in a safe and secure house.
The WATG team assisted with the foundations of the house and the perimetal walls. Today, Antonia and her family are living in their new home and would like to say a huge thank you to the entire team. The new home really is a dream come true.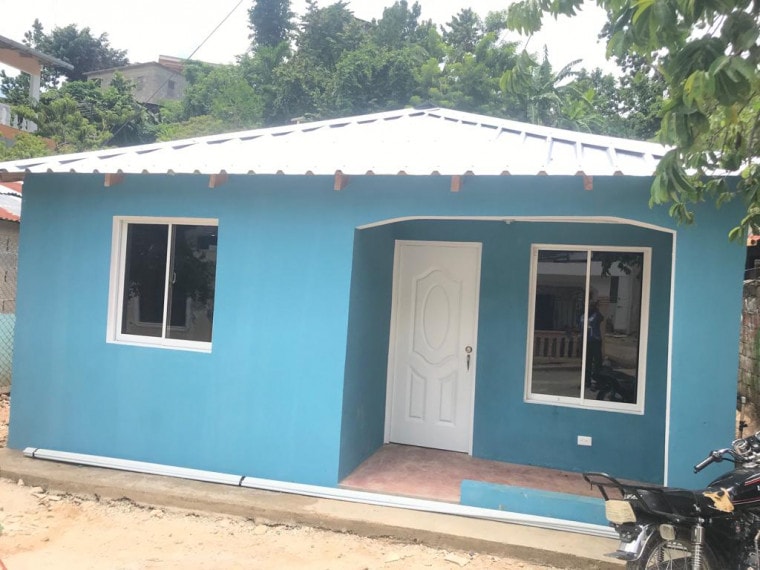 Diameris Mirquella
The Second house built with the help of the WATG team was the home of Diameris Mirquella. The team worked alongside the local community and the family to complete the concrete floor, painting, doors and windows.
The family have moved into their new home and would like to express how incredibly happy they are to be living in a home that is safe, with enough space, and secure windows and doors.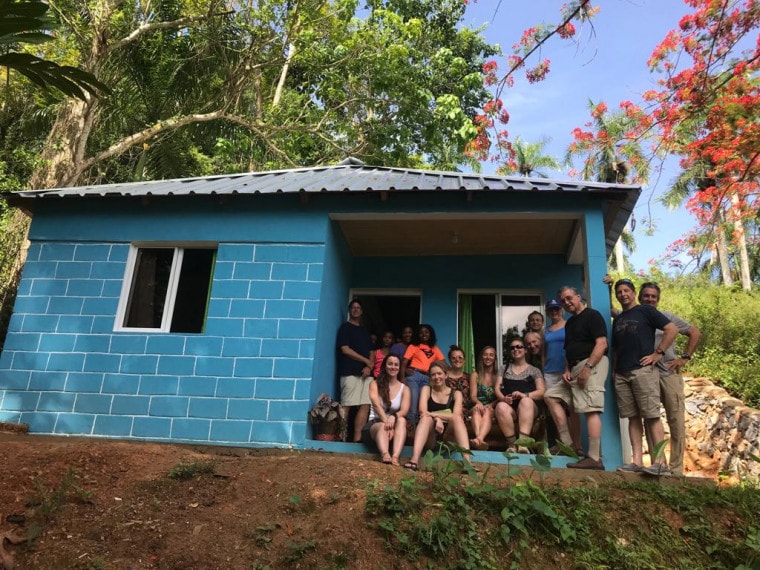 Luz Reyes Blanco
The Third house is the new home of Luz Reyes Blanco and his wife. Before the build, this elderly couple struggled to make any home improvements due to their age, physical abilities, and low income. Their old home was made with corrugated metal sheets which failed to keep them warm in the winter, or let in any ventilation during the hotter periods.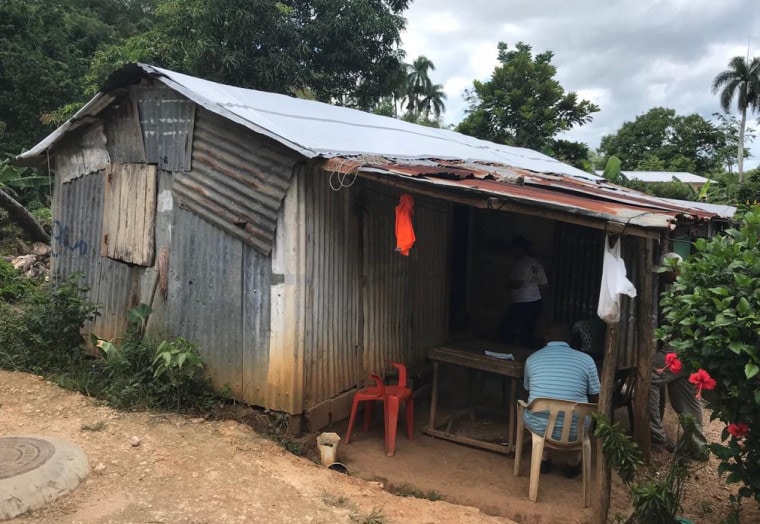 The team worked relentlessly to ensure that the couple had a home that suited their needs. Luz is very excited to live in a hoe with proper windows and a door that can be closed and opened properly. They are also very happy with the bright colourful exterior of their new home.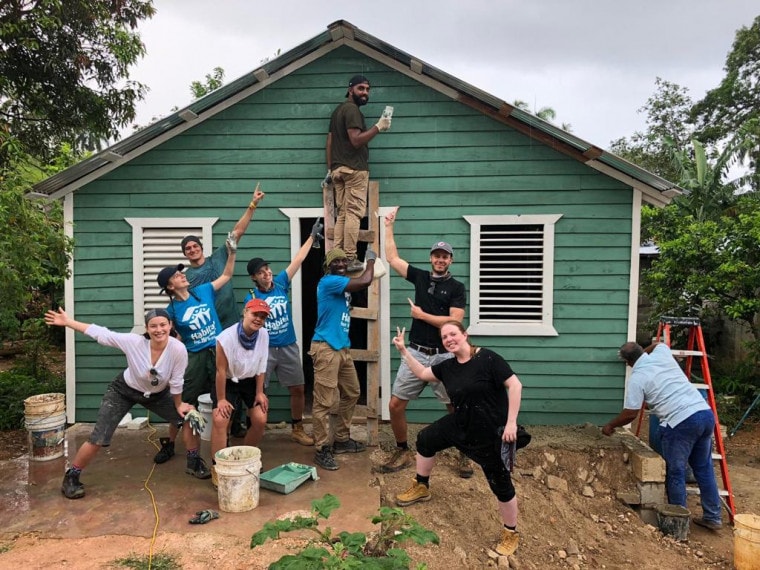 The families that have all moved into their new homes would all like to say thank you once again to the WATG team for working so tirelessly to ensure the work was done.