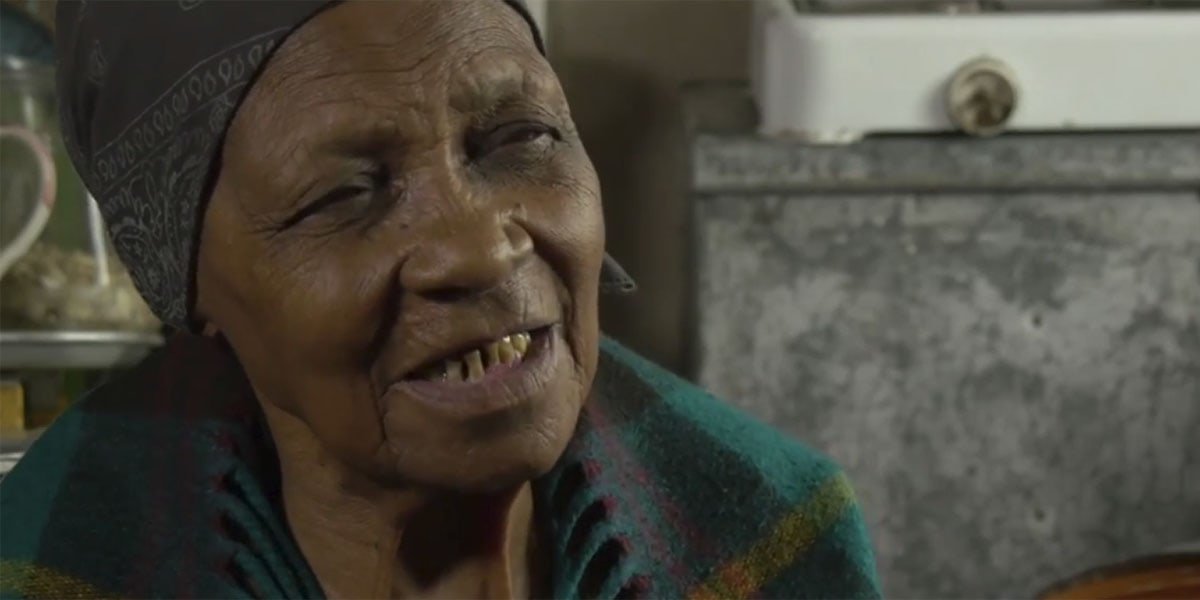 A remarkable grandmother
Mamolelekeng Nkoebele is a remarkable woman. What makes her different? She's 82. And she's single-handedly raising five orphaned great grandchildren by herself.
Poverty runs deep in Lesotho with about 40% of about 2 million inhabitants living below the international poverty line of US $1.25 a day. Orphans and vulnerable children in Lesotho are faced with even worse prospects:
Living in unhealthy living conditions (tents, if not on the street)
Exposed to abuse by adults
Struggling to access education and basic services (e.g.water, electricity).
That's why Mamolelekeng took in five orphaned great-grandchildren when their parents died. This is her story.
Getting by in a shack
Initially, Mamolelekeng got by. A generous landowner allowed them to live in a shack for free. "It was open to both the elements and intruders," she said. "It was our home. Still, someone had to be home at all times to guard our possessions."
But even that limited level of security changed when their landlord decided to sell the land. The new owner then wanted to evict them. "With the impending change in ownership, we felt constantly threatened."
"We were afraid to go to the toilet at night in case we met a stranger. I was worried about being kidnapped." (Malehloa)
Fighting for homes and land rights
Since 2007, our team in Lesotho have been working together with community leaders to change this reality. We have identified orphaned and vulnerable children and their families who desperately needed help.
After sorting out the land rights with the community or the government, we procure material and hire local workers to build a simple yet durable two-roomed house made of:
Concrete blocks
Corrugated sheet roofing
Windows & air vents
Proper door (with a lock)
Toilet to prevent the spread of diseases (and attacks at night)
"I used to ask myself daily what would happen to the kids if I die and leave them in our old shack," Mamolelekeng remembers.
"Here, we can lock the door so we aren't afraid that someone can come in and take our things… or worse."
Everybody is much happier now, enjoying the benefits of a new house, a safer and cleaner environment, and better opportunities for her great grandchildren who will have a secure place to live after she's gone.
At 82, you would think she's resting easy. Not so. Not with five children to look after.
Follow the impact of our work
Find out more about the impact of our work in the UK and abroad, as well as the incredible stories of the families we support across the world: