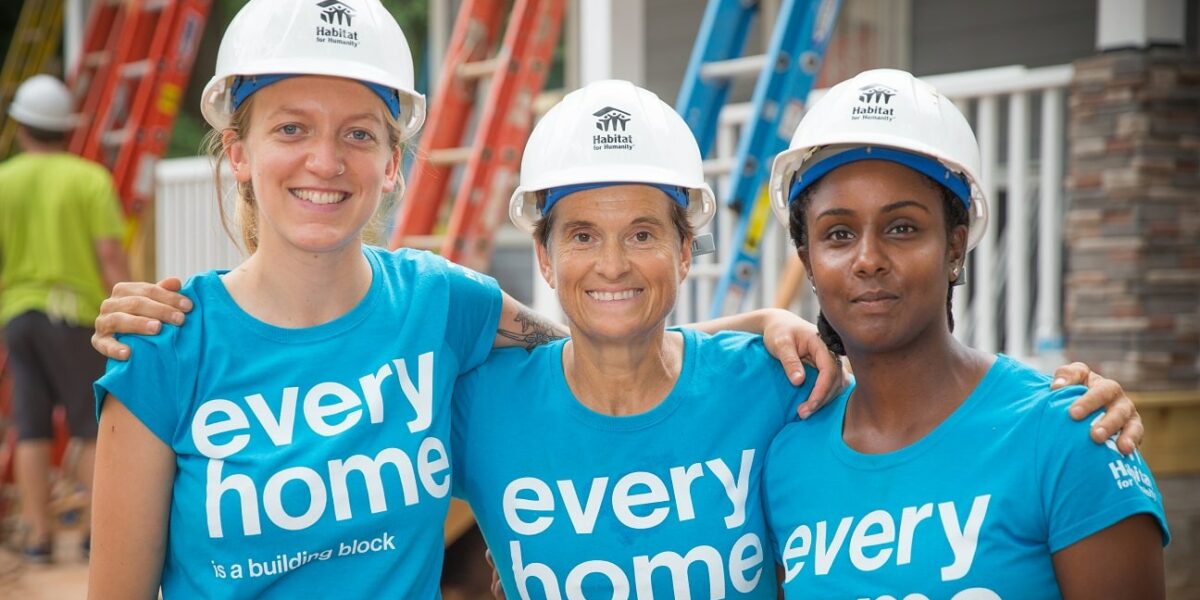 Head of Corporate Fundraising
Head of Corporate Fundraising             
Reporting to: Director of Development
Responsible for: Corporate Partnerships Manager
Salary: £38,000- £45,000
Location: Home-based with internal and donor meetings in London, Slough and the wider UK around 2 to 3 times per month
Hours: Full time
Background
Habitat for Humanity Great Britain is part of the international Habitat for Humanity network.  We are committed to raising funds for impactful programmes and are seeking to fill the new role of Head of Corporate Fundraising to increase the impact and value of existing partnerships and to secure new transformational partnerships with the UK private sector. At HFHGB we work in close partnership with Habitat for Humanity entities across Asia, Africa, the Middle East, and Latin America.  We have growing expertise in housing and shelter, water and sanitation, and humanitarian assistance.
The Role
Over the past few years, Habitat for Humanity Great Britain have seen an exciting period of growth in our Corporate Partnerships team. As we respond to the long-term impact of the pandemic, we are re-doubling our effort in this growth sector by expanding the team and looking to double our income over the next three years.
This blended role will include opportunities to pursue strategic new business opportunities with UK headquartered multinational and national companies, as well as working with our full-time established corporate partnerships manager to support the strategic growth and oversight of our larger partnerships including our biggest partnership with M&G plc.
Job Summary
As Head of Corporate Fundraising, you will develop and implement 'transformational' partnerships working closely with the Director of Development to implement and evolve our ambitious transformational partnerships strategy.
This will include:
Working closely with the Corporate Partnerships Manager to achieve growth and engagement across our current network of partners.
Working independently and collaboratively with the Director of Development and the Impact team to proactively generate and convert private sector prospects for transformational 6 figure partnerships.
Supporting our ambition to position Habitat for Humanity GB as a partner of choice for the UK private sector by working to increase the profile of our partnerships through a Thought Leadership lens.
Key Responsibilities
Working with the Director of Development, you will be responsible for the oversight and delivery of the current new business strategy and line management of the Corporate Partnerships Manager. You will also have the space to be creative and work with some of the best global brands to make a real impact. With a strong background in corporate partnerships and a passion for the charity sector and international humanitarian work, you will lead on complex and high-value new business opportunities and support other members of the team to progress potential prospects.
Responsibilities include:
Corporate Partnerships Management
Oversight, growth, and renewal strategy implementation of existing corporate partnerships
Learning and Development led line management of Corporate Partnerships Manager
Working with Corporate Partnerships Manager to double income from employee fundraising activities
Building strong relationships with key contacts and increasing the number of relationships within each organisation/partner
Working with Impact team to ensure high-quality donor reporting and securing engaging stories for employee engagement and to share with our wider Habitat GB audience
Working with Digital Engagement Manager, and Corporate Partnerships Manager on highly engaging new fundraising activities targeted at employees of corporate partners.
Maintaining key communications and discussions across fundraising databases
New Business
Development and Implementation of a pipeline of new business partners with a value of £300k by the end of year one
Working on in-depth research to support understanding of new potential corporate partners for personal pipeline and the pipeline of the Director of Development
Meeting (both alongside Director of Development and independently) with new prospective donors
Working closely with the impact team on the delivery of tailored and synergetic proposals for personal pipeline and the pipeline of the Director of Development
Negotiating new partnerships and their benefits, including managing contracts, finance, and creating clear partnership plans
*This is not intended to be an exhaustive list. Job descriptions may be subject to change
Essential Experience:
Proven experience of winning 6 figure strategic corporate partnerships
Proven experience of managing multiple corporate partnerships, or single 6 figure flagship corporate partnership
Experience of stewarding a new corporate partnership from cold approach to partnership
Experience of delivering pitches and presentations to donors, and in the development of engaging proposals and concept notes
Experienced at working with a diverse range of stakeholders and able to win their confidence and trust
Experience of delivering employee engagement activities such as mass fundraising and volunteering through corporate partnerships
Experience of working with Raisers Edge fundraising database (desirable)
Knowledge and understanding
Excellent verbal and written communication skills, including effective proposal writing and correspondence to internal and external audiences
Confidence networking with and influencing, senior people both internally and externally in order to achieve agreed outcomes
Ambitious about the possibility of the partnership co-creation.
Confidence representing employer through networking and public speaking at fundraising events
The ability to think creatively and to develop tailor-made proposals to meet corporate and Habitat for Humanity objectives
The ability to plan, prioritise and manage a varied workload in a pressured environment.
Familiar with digital fundraising and marketing trends, and a strong understanding of key social platforms including Facebook, Instagram, and TikTok
Knowledge of the CSR, ESG, and Sustainability agenda
Skills and competencies
Strong self-motivation and personal prioritisation skills and ability to remain focussed working from home
Great eye for opportunity and ability to proactively identify unique areas of crossover from which to leverage partnerships
A keen interest in the opportunity to deliver powerful global impact through the lens of corporate fundraising
Strong research and analysis tools and ability to conduct desk-based research to understand strategic synergies between organisations.
An understanding of how to deliver exceptional supporter experiences
Fully conversant with Microsoft office packages especially Word, Powerpoint, and Excel
Personal Qualities
Strong integrity, showing respect for others, trustworthiness and responsibility.
Commitment to our vision, mission and values.
Commitment to health and safety, data protection, equality and diversity and safeguarding compliance and best practice.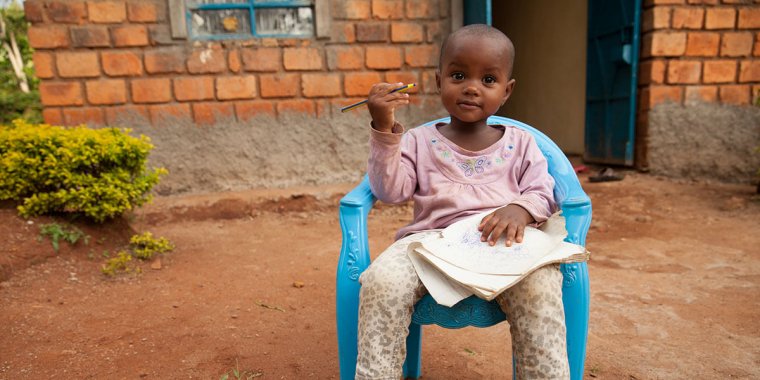 Application process
HFHGB is seeking to rapidly expand its activities and impact to fight poverty across the world. This means that the organisation must be adaptable and flexible and have an ambitious, dynamic team.  It is a requirement of the post holder to be flexible in terms of location (within reasons), line management, and duties and responsibilities.
Applicants should send a CV and cover letter of no more than two sides of A4 outlining their experience and suitability for the role to SVijaywargiya@Habitatforhumanity.org.uk
For UK-based positions, all candidates must have proof of eligibility to work in the UK.
The deadline for applications is 14 August 2021 (at 11:59 pm).
Please note that first interviews will take place digitally.
We will be contacting applicants we wish to invite for an interview shortly after the closing date. Unfortunately, because of the high volume of applications, we will not be able to contact unsuccessful applicants. If you haven't heard from us within a month of the application deadline, please assume that your application has not been successful.
Disclaimer – Please note that we don't accept unsolicited applications or CVs from third-party recruiters.