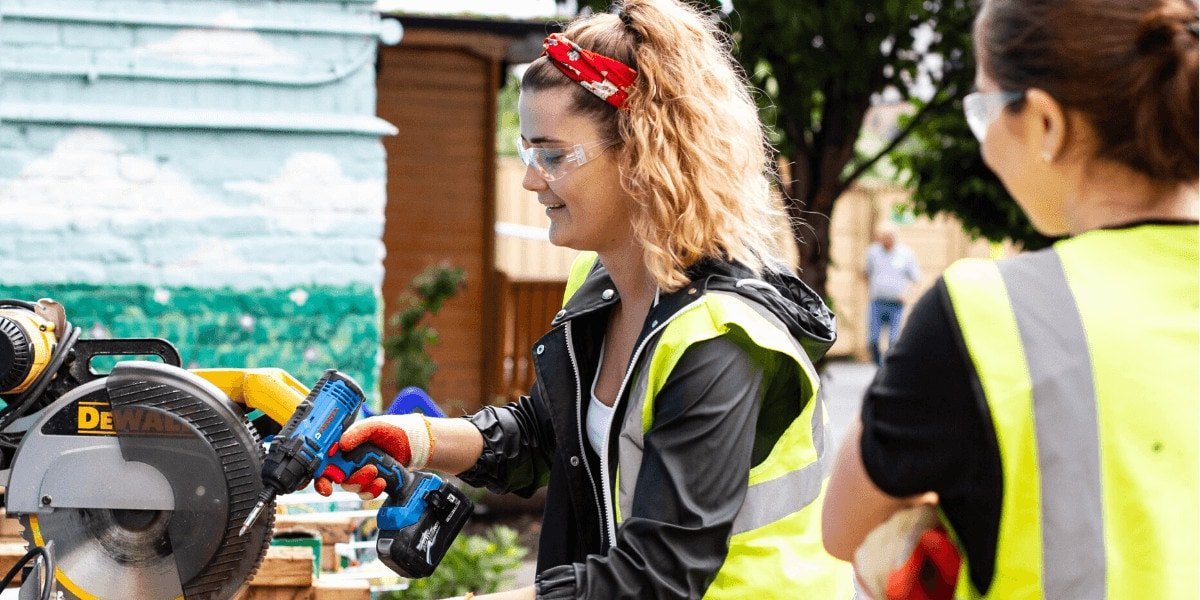 WeWork
Our Partnership with WeWork
We are delighted to be working with WeWork as one of their chosen charity partners. They have contributed £65,000 to help support our UK projects which includes the renovation of empty flats in Barking and Dagenham. With WeWork employees dedicating their time, these properties will be brought back into use for young adults leaving the care system. In addition to enthusiastic volunteers, WeWork are gifting us meeting spaces, allowing us flexibility to meet with our supporters.
A Safe Place to Call Home
The investment from WeWork, will help us to begin the refit of vacant spaces in Barking and Dagenham bringing them back to use for young care-leavers and providing accommodation for live in support workers.
In addition to this project WeWork employees will help with the renovation of the building used by the Claudia Jones Organisation.
Claudia Jones provides practical and emotional assistance to empower women and families in the London Borough of Hackney and neighbouring areas. The charity offers services and activities to help address issues such as family relationships, health and well-being, access to cultural and learning opportunities and domestic violence and other forms of abuse.
Barking and Dagenham
Our pilot project with Barking and Dagenham aims to resolve several of the challenges common among local authorities. The decline of income and community that convenes around traditional UK high streets, and the challenge of supporting local young people as they transition from care to independence.
Like many local authorities, Barking and Dagenham council own several shop fronts on the local high street, each shopfront comes with a second-floor store room, historically used for excess stock, and now largely vacant owing to just in time delivery. At the same time, in
response to the vulnerability of care leavers, the duty of care of local councils for young people leaving care has been extended to 25 years.
With the investment from WeWork, we can fund 50% of a refit of the first of these vacant spaces in Barking and Dagenham, repurposing them for 2 young care-leavers as well as accommodation for live in support workers.
Engagement with us
WeWork employees are actively supporting our UK projects by taking part in local volunteering. They have given up their time to complete activities such as gardening, fitting plasterboard and site clearance.
In addition to lending their time, employees have participated in the Gingerbread House Challenge. They combined creativity and team work whilst raising vital funds to support our work.
With the hot desking and meeting room allocation provided this allows us to meet with the wider WeWork community and provides us opportunities to inform their network about our work.
Photo Gallery