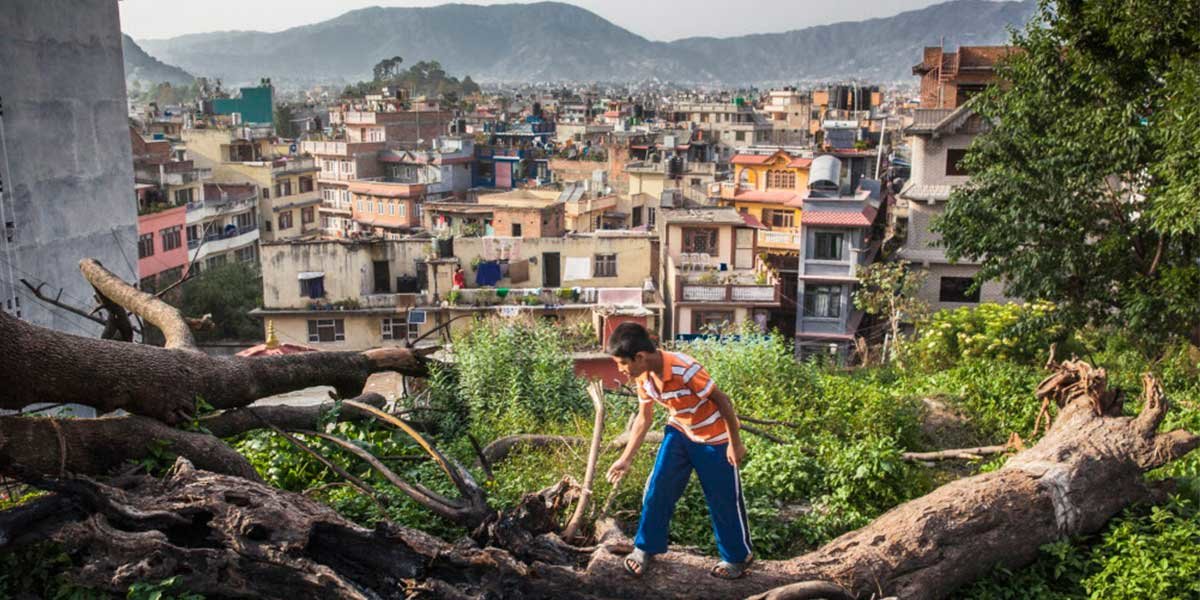 Flood Disaster Response in Western Nepal
Summary
Monsoons in August 2008 caused large-scale flooding in Nepal. Forty-three of Nepal's 75 districts were affected, and 130 people died either from the floods or in landslides caused by heavy rain. Habitat for Humanity Nepal launched its first disaster response operation to support more than 100 families who lost their homes to floodwater.
Timeline
May 2009 — Two-person assessment team visited affected areas.
June-July 2009 — Home partner families identified.
July-August 2009 — Bamboo supplied and construction started.
September 2009 — Construction of 50 homes in Kailali district completed.
January 2010 — Construction of 60 homes in Kanchanpur district completed.
June 2010 — Program completed.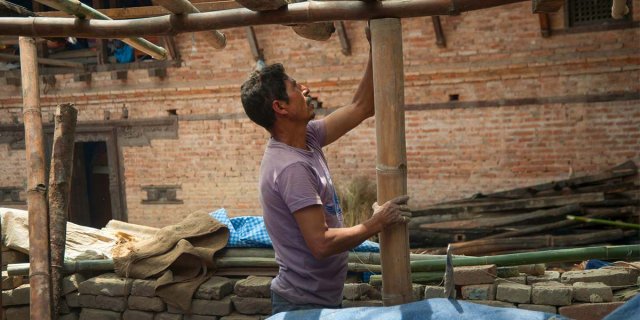 Background
Nepal is a landlocked country, prone to natural disasters, with flooding the most prevalent. The country has more than 6,000 rivers and streams, many flowing north to south at high speeds due to steep river gradients. Therefore, heavy rains cause destructive floods and landslides. In the summer of 2008, the Koshi and numerous other rivers rose to very high levels and caused considerable flooding.
Our team implemented their first disaster response operation, in the districts of Kailali and Kanchanpur in western Nepal, where 16 people died, 3,000 homes were destroyed and more than 22,000 families were affected.
Project Overview
We partnered with a local non-governmental organization, the Adventist Development and Relief Agency, because the scope of its disaster response operation involved western Nepal. Additionally, our colleagues worked with two other local NGOs — Backward Society Education and Organization for Community Child and Environment on the program.
After an assessment, BASE and OCCED worked with respected village elders in three communities and gave HFH Nepal a list of 110 families.
The families selected had had their homes destroyed by floodwater and lacked a way to rebuild. Homeowner partners included the most vulnerable families in the community, those with elderly or disabled family members or female-headed households.
For the first time in Nepal, humanitarian response to this disaster operated under the United Nations' cluster system. Thus the Koshi floods marked a large step toward improving humanitarian support in Nepal. Yet, many efforts were largely focused in eastern Nepal and many aid agencies departed after initial relief efforts of distributing food and clothing.
Because majority of the efforts made were being focused on the Koshi floods in eastern Nepal, we chose to focus on providing help in western Nepal.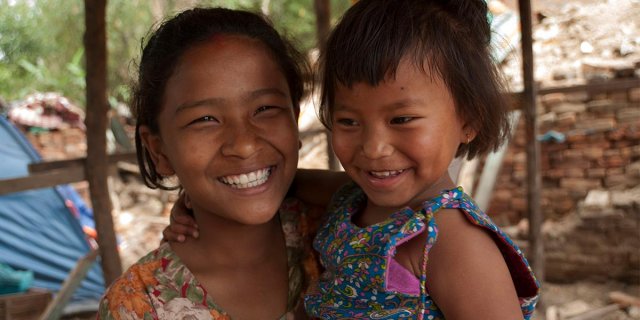 Implementation
After a meeting with partners and local government authorities to prioritise needs, the villages of Ratanpur, Pabera and Dekhatbhuli were identified as needing support. Our team worked with ADRA, BASE, OCCED and local communities to explain the house design and construction process. Houses of two rooms were built, with the opportunity to build additional rooms, following Habitat's core house model. Bamboo used in construction came from our factory, and residents who were responsible for housing construction were trained.
Because these communities were situated in areas prone to flooding, houses were built of very high 3-meter plinths, raised mud platforms built of brick walls with compressed earth centres or a mix of soil and grass. Houses in western Nepal were often constructed using huge tree trunks, causing many people to be injured when houses collapsed. We encouraged residents to instead use high plinths and lightweight structures to mitigate against further disasters. Village elders were responsible for all community interaction, and their houses used for meetings and storage of bamboo.
ADRA supported the program through its Food for Work project, with 12 families receiving food for every house constructed. ADRA also provided a technical supervisor to assist with community orientation and the initial construction process.
Lessons & Promising Practices
Using bamboo to construct homes was a new concept for these families. Bamboo is largely ignored as a viable construction material in large parts of Nepal and so it had to be introduced as a new material that could create a secure house, built quickly.
Time and resources could have been saved if bamboo fabrication had been done in western Nepal, rather than at the factory in eastern Nepal and driven the length of the country.