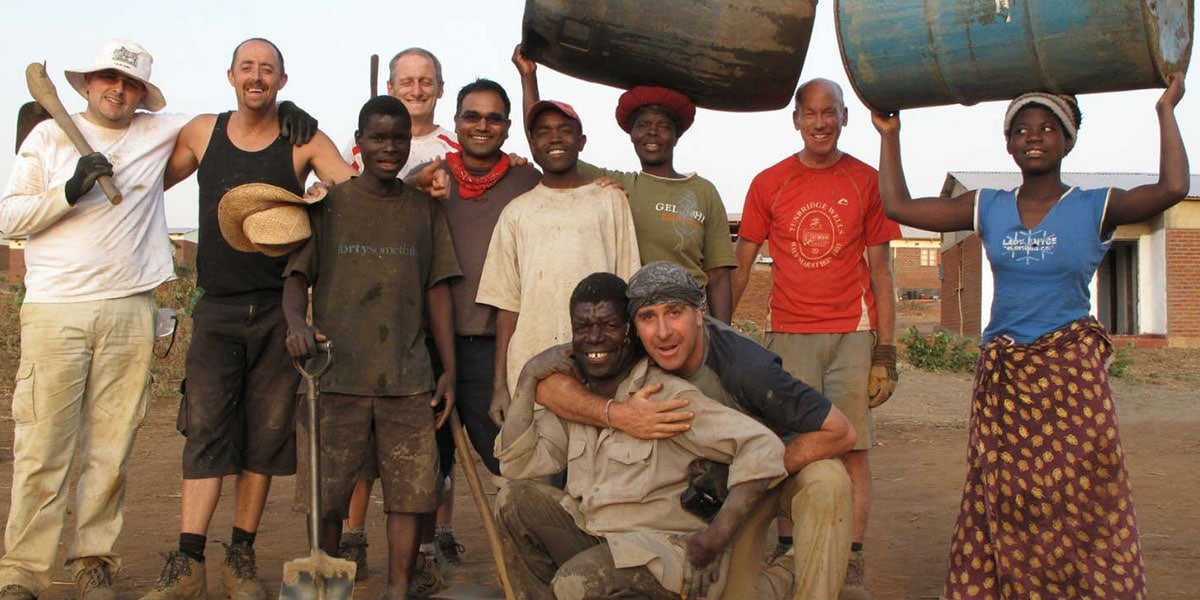 Building Toilets & Clean Water Kiosks in Malawi
In Kauma Village, Malawi, a settlement of 33,000 people on the outskirts of the capital of Lilongwe, we have put in place a series of health and sanitation initiatives to improve lives of the locals.
Malawi is one of the fastest urbanising nations in the world. High unemployment and poverty lead people to leave rural areas for settlements like Kauma, which lies on the outskirts of the Malawian capital, Lilongwe.
Working with local partners, we have:
Established five central water kiosks dispensing clean water
Built 135 Ecosan toilet facilities
Helped teach more than 6,000 residents about hygiene and sanitation
People here are amongst the lowest paid in Malawi. Kauma is outside the services provided by the government in Lilongwe, which means that the majority of its 33,000 inhabitants have little or no access to clean water and toilets.
Transcript from the video
Chief Kauma: Until 2012, when Habitat came to this village, diseases were everywhere. This was because we didn't have good toilets.
Diana Lungu: The previous toilet wasn't built properly and it leaked when it rained. There would be a terrible accident. The new toilet has helped us a lot. We don't have those accidents anymore.
Habitat for Humanity has built 135 Ecosan composting latrines and trained 1,250 families in hygiene education.
Diana: We don't get cholera anymore. We used to get sick a lot.
Chief Kauma: Over 135 families have benefitted from the new toilets. We also get manure from these toilets, which increases our yield.
After decomposing for six to nine months, manure can be used in the fields, a boon to these farmers who struggle to afford fertiliser.
Diana: The flowers you see right there, are grown with manure from the toilet. And we make sure that the toilet is always clean to avoid the diseases we used to get with the old toilet.
Improving access to clean water kiosks
Out of the 33,000 people who live in Kauma, only 6,250 have access to clean water.
Chief Kauma: In terms of hygiene we had problems finding clean water. We informed Habitat about the problem and they built us five water kiosks.
Maliseni Nabanda: We used to get water from the borehole. There were lots of people fighting over the same borehole. People were fighting to get water that wasn?t even clean. Things are much better because of the new water kiosks.
Chief Kauma: Today we have clean water and hygienic toilets. These things that Habitat has given us have helped a lot of people here. But our population is large.
The work that we are doing here in Malawi is making a significant difference to the lives of the locals. But with the population of the country set to almost double by 2030 there is a huge amount to be done.
Take Action
Related
Comments