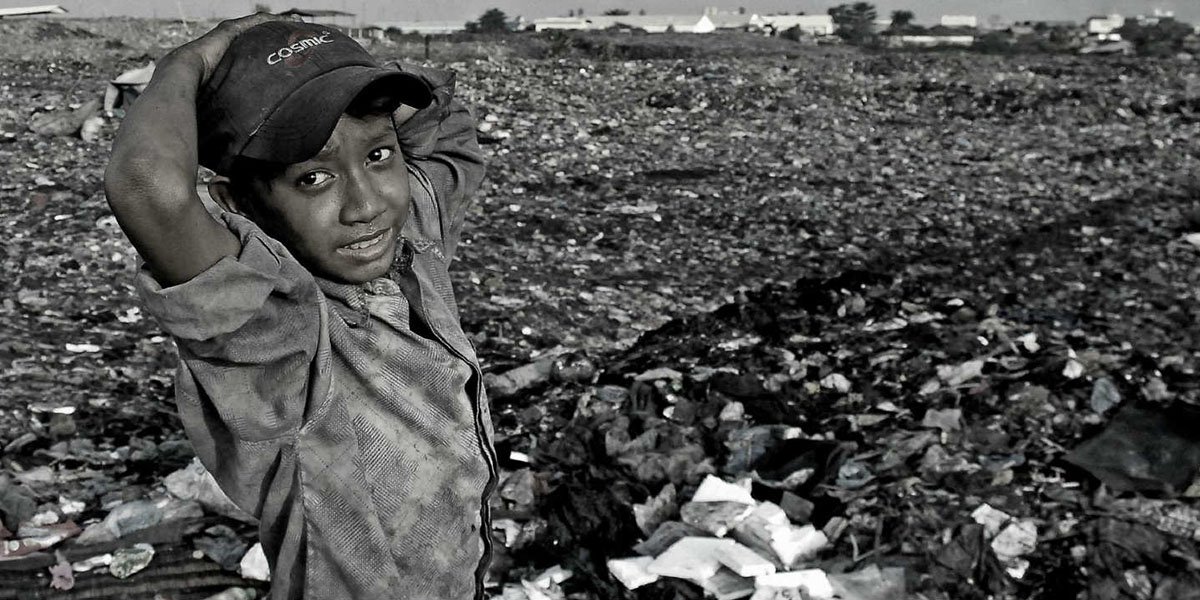 Escaping Life in a Cambodian Dump to Build His Own Home
Sam Soo lives with his wife and three children in a one-room shack that sits only a few hundred feet away from Cambodia's Stoeung Meanchey dumpsite in Phnom Penh.
Like many members of this community, he and his wife make a living by collecting discarded shoes from the dump, repairing them and then selling them at the market.
Together they work long hours in the worst of conditions.
Photo credit: Lecercle / Creative Commons License
Video transcript
"It is my duty to be a good father. I will sacrifice my own energy and my own comfort for my wife and children.
My wife's name is Ly Pheap. I fell in love with her at first sight. She is a good mother and a good wife. I love her with all of my heart and soul.
These days my life is hard, the more you breathe air from the dump the weaker and dizzier you become. It makes me feel sick all the time. My children have been getting sick as a result of living near the garbage dump. I am not a man with a lot of money to provide medical care for my children.
At times I can only afford to buy a little medicine for my children. I have been poor all of my life. The only desire I want, what I deeply want, is for my family and me to live in a better home. So our family will not be sick anymore. A place with fresh air."
Sadly the level of poverty that Sam and his family have to endure is not uncommon in Cambodia. One in 4 Cambodians live in extreme poverty. Our goal is to end housing poverty in Cambodia and around the world. That's why we have partnered with Sam and many families in his community to help them build 21 safe decent homes.
Homes far away from the dump
"I am very happy. I have never built a house before, but I built my own house. I feel proud. My wife has endured living in poverty with me for so long this is all we have known. But now I have this beautiful home… because the environment is better here, we can live a healthier life."
By partnering with families and providing a hand up, we empower home owners to break the cycle of poverty through the security and stability of a safe, decent home.
Thanks to the generous support of international volunteers and donors, 21 families now have homes away from the dump. But there is still work that needs to be done. In the next 5 years our Cambodia team will serve 5,000 families, providing housing solutions for over 10,000 people.
"I think my children are so lucky, because I think of my house as something that is so previous. Before I was just a person sleeping on top of trash and our lives seemed like they had no purpose. I had no hope. 
But now my life has meaning, this feels like we are getting a new life."
Take Action
Related
Comments