Habitat for Humanity's Coronavirus Responses
Having access to housing, basic sanitation and clean water are simple and basic needs. The outbreak of Coronavirus has been a critical reminder of their utmost importance and of the injustice in access to those needs in the world around us.
Throughout this global pandemic, governments are relying on self-isolating and social distances policies to slow the spread of the virus. But for the 1.8 billion people around the world who are homeless or live in inadequate shelter, "staying at home" is simply not possible. In fact, living conditions in poor or inadequate housing actually create a higher risk of infection whether from overcrowding or lack of proper sanitation that makes hand-washing difficult.
According to the United Nations Under Secretary General and Executive Director of UN-Habitat, Maimunah Mohd Sharif, it is now clear that "housing is both prevention and cure – and a matter of life and death – in the face of Coronavirus".
Habitat for Humanity has been delivering vital housing and sanitation programmes globally for over 40 years. These programmes are now keeping communities around the world safe while saving countless lives. As the deadly threat of Coronavirus spreads into developing countries, our teams on the ground are designing and implementing new programmes to rapidly protect the most vulnerable and provide lifesaving support to those who need it most.
All of these urgent measures and more are desperately needed and demonstrate the way in which housing is inherently connected to our collective public health.
You can help us make sure that everyone has a chance for a brighter future. With your support, Habitat will continue to be a catalyst for thriving communities.
Habitat for Humanity's response in Kenya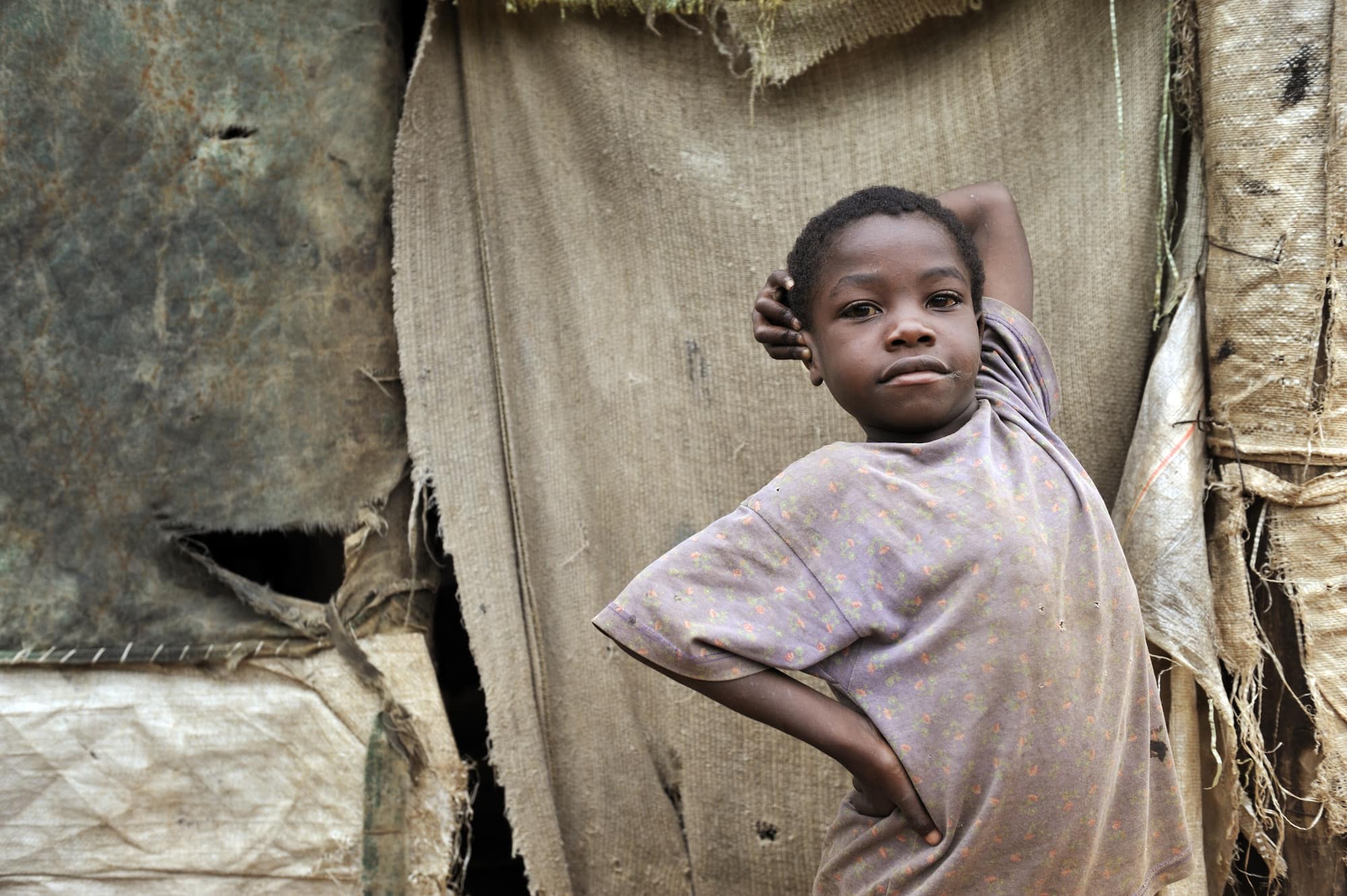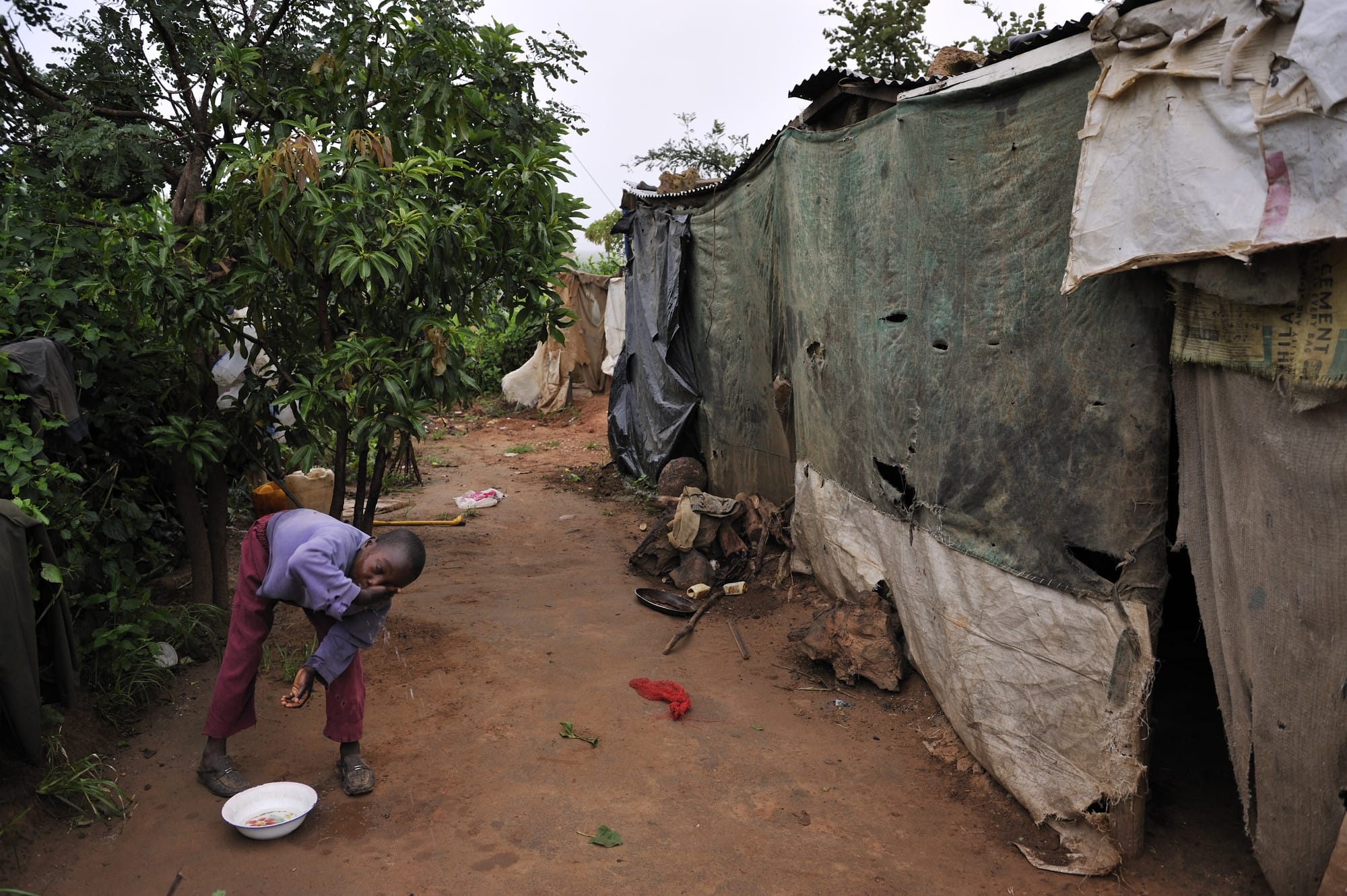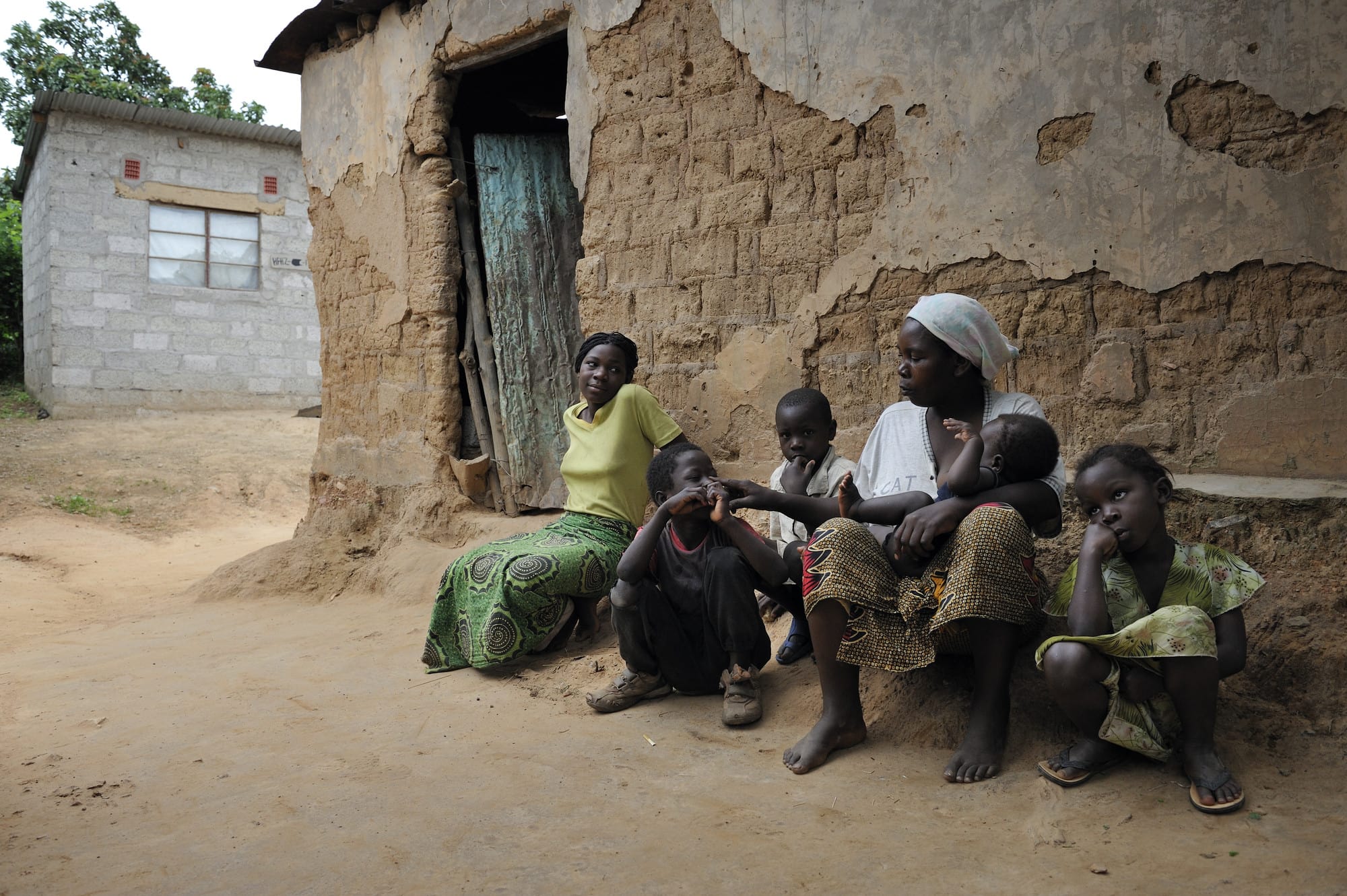 The spread of Coronavirus in Kenya
Kenya, especially Nairobi, is the entry point to East Africa where most goods and people travel through to get to the rest of the continent. As a strategic location and a key regional and commercial hub, the risk of a widespread Coronavirus outbreak in the country is extremely high.
At the same time, there are approximately 2.5 million slum dwellers in about 200 settlements in Nairobi representing 60% of the city's population and occupying just 6% of the land. Kibera, the biggest slum in Africa (and one of the biggest in the world) has a population of 250,000 people. An average shack in Kibera often houses up to 8 or more with many sleeping on the floor. To make matters worse, in most areas there are no toilet facilities, with approximately one latrine for every 50 shacks. Proper sanitation and social distancing measures are near impossible to maintain.
The government of Kenya has formed a National Emergency and Response Committee (NERC) to guide preparedness, early detection and response for Coronavirus in Kenya. To date the government has closed all education institutions and worship centres, banned international flights, restricted movements on borders, urged organisations to allow their employees to work from home and citizens to use mobile money instead of cash.
To date, 246,643 cases and 4,995 deaths have been recorded in the country.
How Habitat is helping to slow the spread of Coronavirus
Targeted text campaign
Many Kenyan people don't have internet on their mobile phones and therefore cannot access accurate information regarding coronavirus prevention measures. The Ministry of Health in Kenya has been sending out text messages to maintain distance and proper hygiene. However, because the information is only translated in English and Swahili languages, it overlooks a high number of local illiterate population. Communities who are either illiterate or don't understand Swahili or English may not understand the information shared or appreciate the severity of the situation. For this reason, Habitat for Humanity has set up a targeted text message campaign, using an sms chatbot designed to engage and train hard to reach audiences on basic phones and smartphones. The text campaign has been translated into indigenous languages and includes: information on Coronavirus, when and how to seek medical advice, DIY soap and sanitizer recipes, and the importance of staying socially connected while physically distancing.  Through this campaign we will be reaching over 100,00 people primarily in informal settlements in Homabay, Laikipia, Nairobi and Kisumu Counties.
Hygiene promotion and awareness
Habitat for Humanity is setting up 100 portable hand-washing stations, filled with water and liquid soap which is dispensed through a tap, in public locations in Homabay and Laikipia Counties. We are working in partnership with community-based organizations and the Ministry of Social Services, to ensure maintenance of the facilities and continued practice of hand-washing.  We are distributing hygiene kits to 100,000 targeted slum residents, each containing face masks, liquid soap (500ml) and hand sanitizers (500ml).
To ensure that the families that have been hit hardest are being supported, we have started providing small cash grants and vital resources to 200 poor and vulnerable households that we have identified in a recent baseline survey. These include child headed households, elderly people taking care of orphans and vulnerable children, widows infected by HIV/Aids, without a stable income and taking care of children, and the disabled. Habitat for Humanity in Kenya will keep supporting these families for the next two years.
COVID-19 Lifeline for Vulnerable Families in Laikipia
160 vulnerable families benefitted from 3,000 shillings' monthly cash transfer from HFH Kenya for a period of 6 months amidst dwindling incomes for most families in Kenya due to Covid-19. 
As part of our disaster response, Habitat for Humanity Kenya identified 160 vulnerable families in Laikipia County drawn from our Vulnerable Group Housing program. Here we introduced a monthly food grant through a series of cash transfers with the objective being to ensure these families are cushioned from the economic impacts of Covid-19 and in the very least be able to put food on their table.
The program which ran for a period of 6 months was implemented in 6 locations namely; Muikima, Kariunga, Naibor, Marura, Majengo and Kandutura. Money distributed to beneficiaries was sufficient to cover household food needs for 98% of the respondents' households. The number of Meal per day and proper diet increased for 35.2% of the respondent households since the cash distribution started.  
Food security is a major challenge for most people living in Laikipia due to the impact of Covid-19 and the harsh weather condition of the area. Increasing the cash transfer value to meet the food basket value and other alternative food assistance and/or livelihood support should be sought to address the need of the communities. As such, Habitat Kenya will collaborate with other stakeholders to address the deteriorated food security situation in the region and increase the numbers reached by this cash intervention.
Habitat for Humanity's response in Ethiopia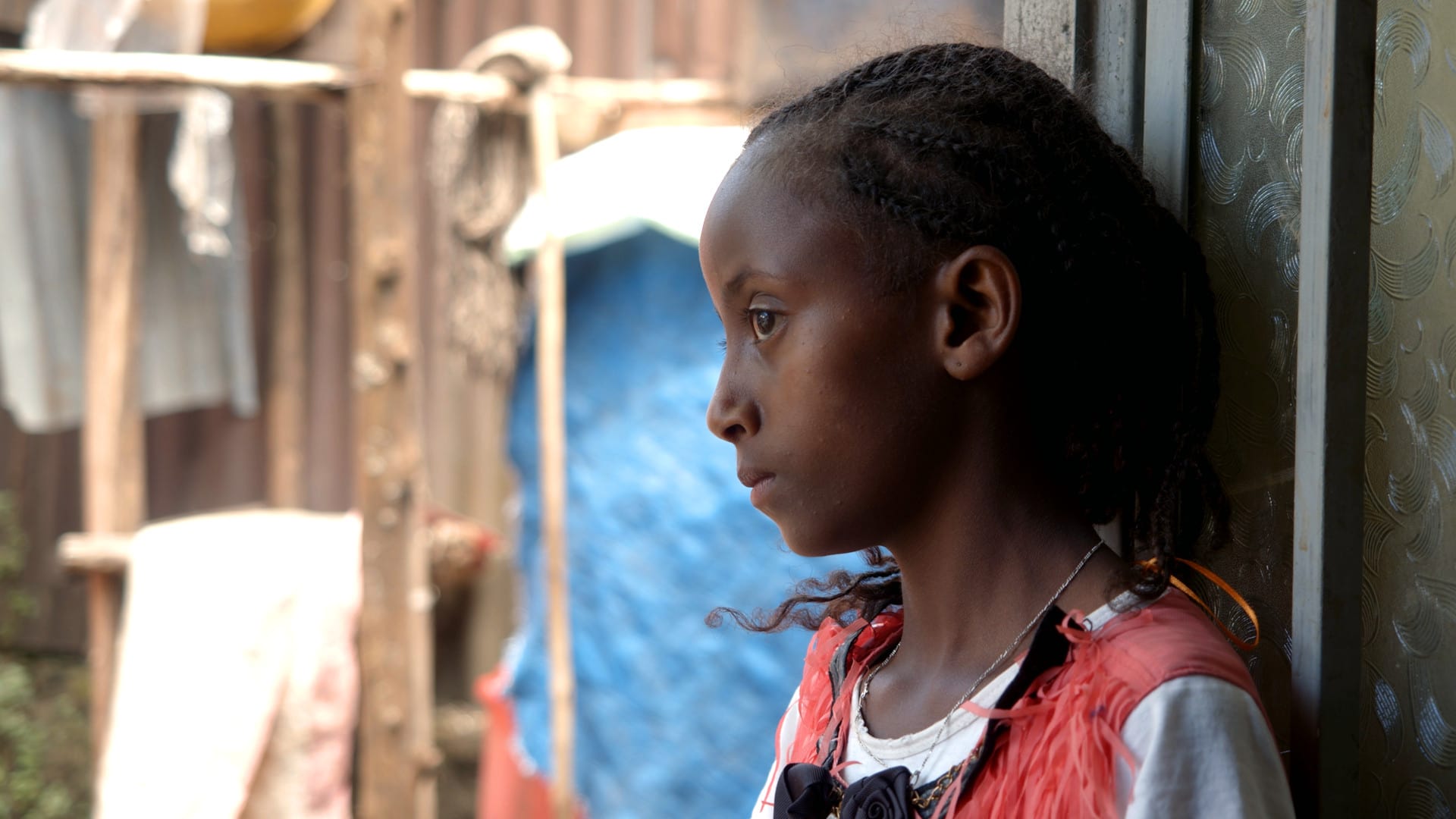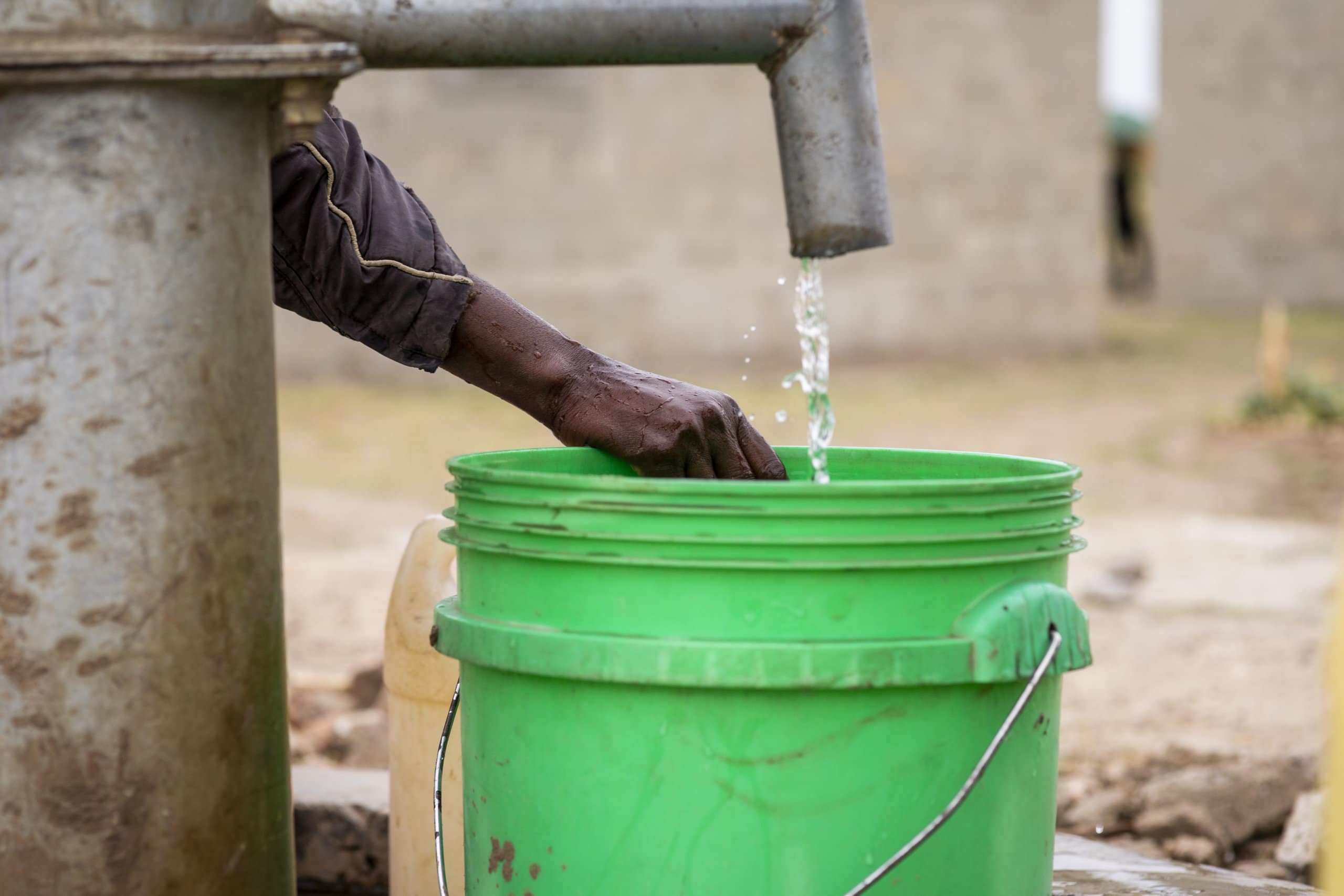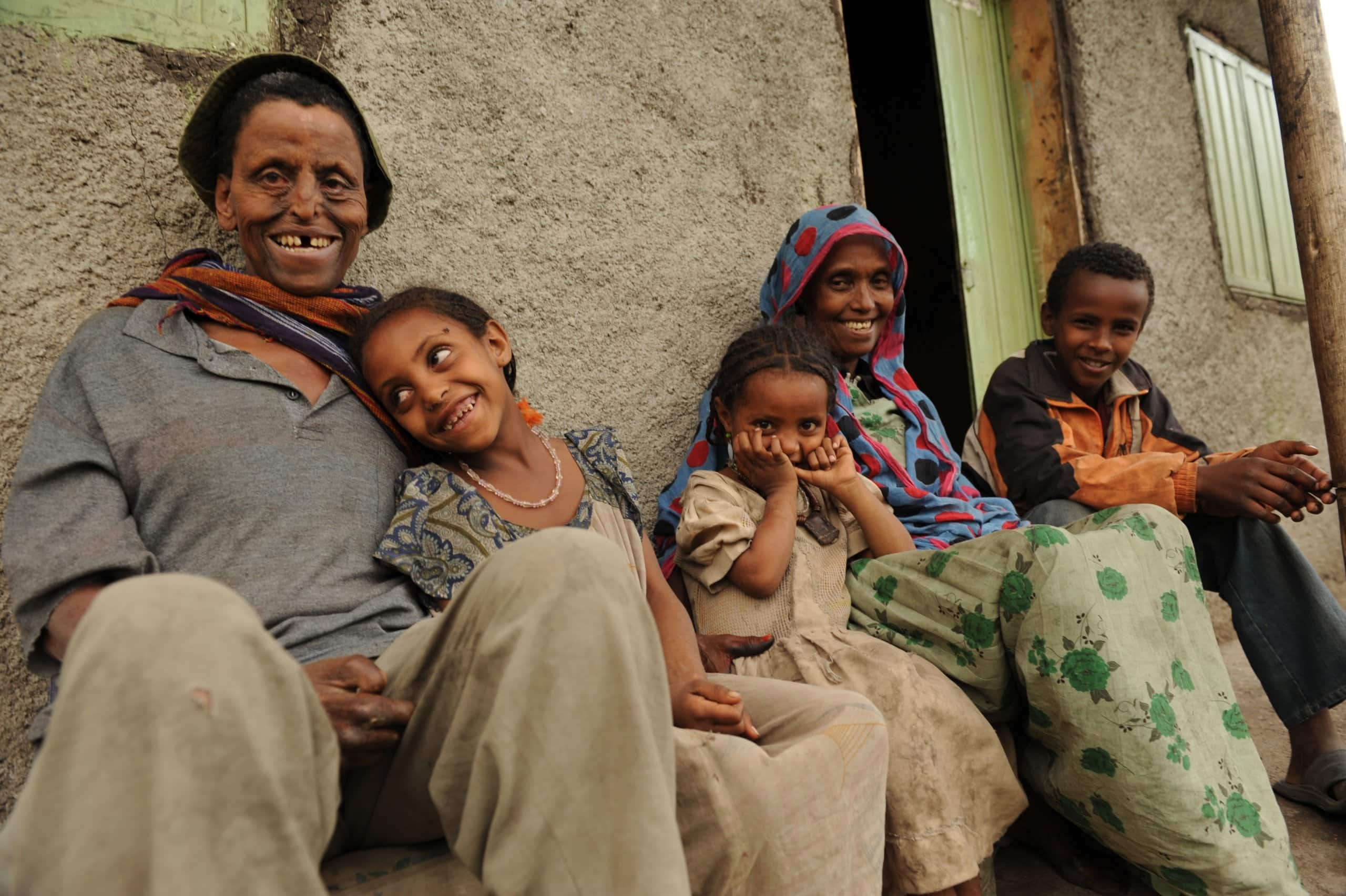 The spread of Coronavirus in Ethiopia
According to the Inform Global Risk Index, Ethiopia is considered a "Very High Risk" country, with three times higher exposure to epidemics such as Coronavirus and unable to cope with the added stress of a pandemic. Almost 80% of urban dwellers reside in highly congested slum areas where 35% of them living in a single room and 90% don't have access to sanitation facilities.  With widespread overcrowding and lack of proper sanitation Coronavirus, if it takes hold, could spread dramatically.
To date Ethiopia has closed schools, suspended sporting events, cancelled flights to more than 80 destinations and cancelled public gatherings. Federal Health Authorities are tightening up their response including surveillance, diagnosis, infection prevention and control. They have implemented an epidemic response coordination sharing public health education to swiftly detect cases and limit widespread infections.
To date, 333,698 cases and 5,164 deaths have been recorded in the country.
How Habitat is helping to slow the spread of Coronavirus
Habitat for Humanity is working to improve the sanitation and hygiene conditions of vulnerable groups living in highly congested slum areas, focusing on four big cities: Addis Ababa, Bahir Dar, Kombolcha/Dessie and Shashemene. Our response is designed for an initial 6 month period supporting 212,604 of the cities' most vulnerable people.
Delivery of vital resources and awareness promotion
Habitat for Humanity have been setting up 750 hand-washing drums with sitting tables and detergent liquid soap dispenser. We have also organised socially distanced demonstration of proper hand washing techniques. Our teams on the ground have also been distributing detergents including soap bars, alcohol-based sanitizers and paper towels.
To increase hygiene awareness in the harder to reach areas we have recorded messages on local radio programmes with crucial information on Coronavirus transmission, prevention and community best practices (in the local languages). Our Coronavirus communication material is also distributed in our targeted locations through 7500 posters and flyers and a text message campaign sending daily text alerts.
Financial and psycho-social support
To ensure that the families that have been hit hardest are being supported, Habitat for Humanity in Ethiopia has started providing small cash grants and vital resources to 2500 vulnerable households that we have previously identified. These include elderly people and the disabled.
We have also hired physicians to train volunteers in order to provide psycho-social support where needed in the targeted communities.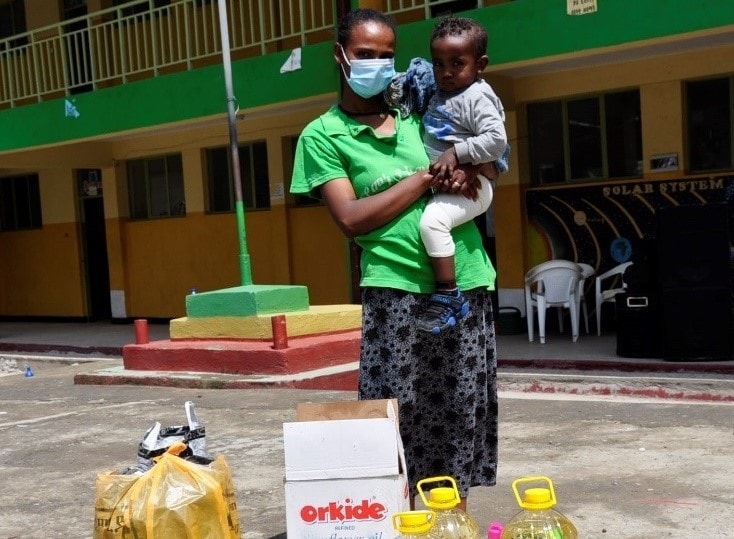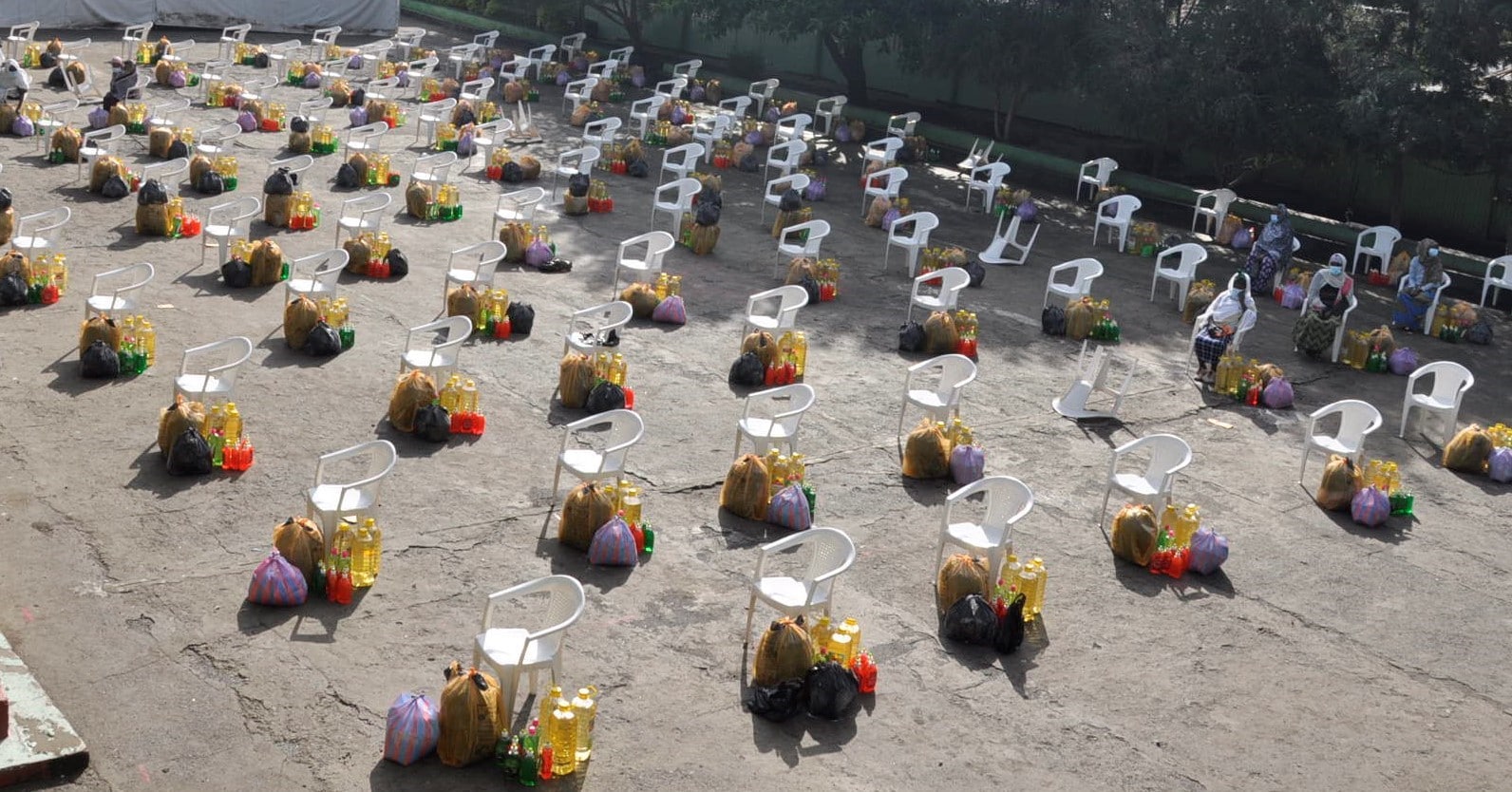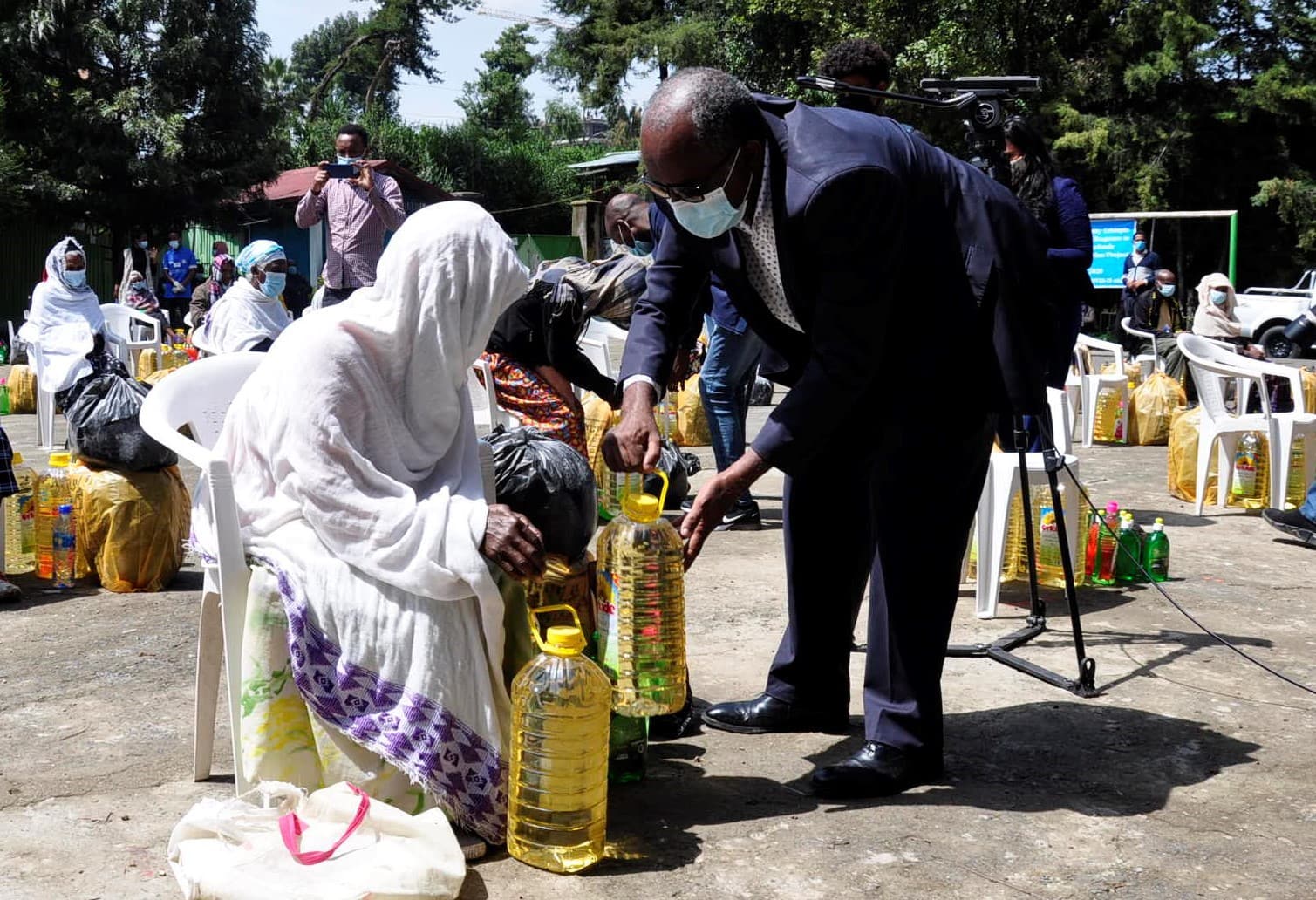 Distribution of sanitary kits and food items
Since June, Habitat for Humanity Ethiopia has started providing sanitary kits and food items to vulnerable families who are severely impacted by the spread of the virus in Lideta Sub City, Addis Ababa.
The sanitary kits include: 2000 bottle liquid soap, 2000 soap bars and 2000 sanitizers. To enhance families' resilience, we are also distributing 6000Kg of flour (30 kg per family) and 3,000 liters of edible oil (15 liters per family). 20 volunteers have also been trained to assist in the distribution of items and in conveying key messages to families.
''I stay at home. My husband's income is not enough for our livelihood. We face big challenges as we cannot go out and win our daily bread. We do not have enough soap, sanitizers, and food. I want to thank Habitat Ethiopia for assisting us to protect ourselves from Coronavirus, otherwise it would be difficult for us".
Zeritu Sisay is one of family members we supported. She has two children and her husband is daily labourer, earning a very low income. Zeritu used to wash clothes for other families to bring additional income but had to leave her job because of the Coronavirus restrictions.
Habitat for Humanity's response in India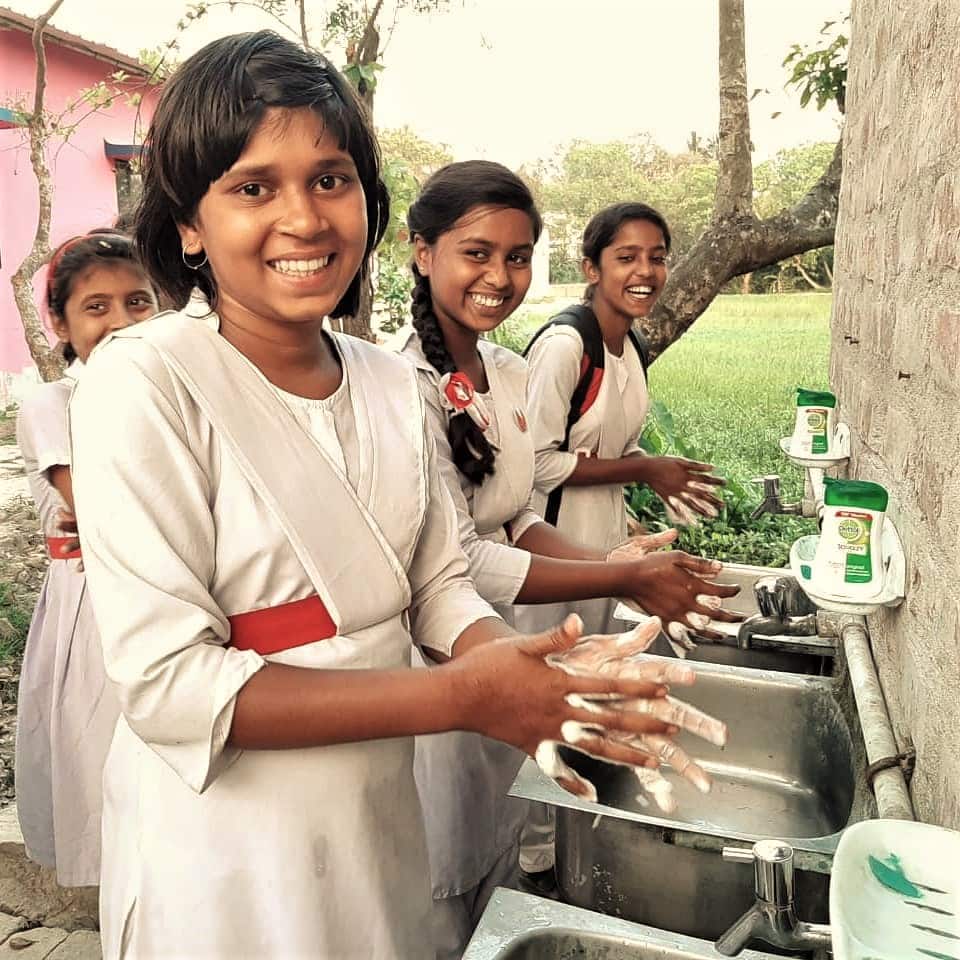 The spread of Coronavirus in India
India holds the third-highest death toll reported globally, with more than 30 million Covid-19 Cases reported, and the highest peak of daily cases reaching a devastating 414,144. The worst-hit region of Maharashtra has suffered with a cumulative 6,043,548 of these cases. As of recent, there has been news coverage globally about the lack of resources and capacity available in India to treat patients, with hospitals reaching a breaking point and turning desperate patients away. 
It is estimated that in Dharavi Slum of Maharashtra state, 800,000 people live in a one-square-mile stretch, boxed in between thundering train tracks and a polluted river separating it from the skyscrapers of Mumbai's financial district. The total caseload in this area peaked at around 6,875, which highlights the challenge that the country has been facing.
The risk of widespread Coronavirus infection in India is high, as there is a staggering need for homes and proper sanitation in the country. According to the UN, more than half of the population in the country are forced to go to the toilet in the open. In the slum areas, toilet blocks do exist, but they are often dirty, poorly maintained and putting families at a constant high risk of Coronavirus and other infectious diseases.
The Government enforced a nationwide lockdown affecting the entire 1.3 billion population of India, which was extended until May 31st.
To date, 33,524,134 cases and 445,699 deaths have been recorded in the country.
How Habitat is helping to slow the spread of Coronavirus
Habitat for Humanity India is working in partnership with the Government of Maharashtra to fight Coronavirus. We are also working with 13 other administrations and government agencies at a grassroot level, focusing our support in the states of Delhi, Odisha, Tamil Nadu, Telangana, Andhra Pradesh, Maharashtra, West Bengal, Karnataka and Rajasthan.
Delivery of vital resources and awareness promotion
Habitat for Humanity India have been their focusing their Coronavirus response on raising awareness of importance of hygiene and sanitation through our Water, Sanitation and Hygiene programme. As the country implements unprecedented measures, we are supporting families and individuals by providing them with family essentials kits and hygiene kits.
To date, we have reached over 1 million individuals through our response. We have distributed, 593,165 family and hygiene kits while we have served and reached 160,810 families. Our teams on the ground have been organising awareness sessions at a grassroot level to share accurate information and help people understand how to protect themselves, their families and others. More than 64,636 people have attended our Behaviour Change Communication training and 147,200 have received Conditional Cash Transfers.
We have also been training community workers to help with the distribution of hygiene kits and to further promote the use of soap/sanitizers/floor disinfectants to help keep hands and surroundings clean.
Covid-19 Care Centres
In partnership with Anant University, we are converting vacant premises into fully equipped temporary care and isolation facilities for Covid-19 patients. Our Habitat Covid-19 Care Centres have been developed to create a surge capacity of oxygen systems, drinking water, hygiene facilities, beds and mattresses, hygiene products and sufficient PPE for healthcare workers. 
So far, Habitat have delivered 16 Covid-19 Care Centres in 8 cities, including Maharashtra, Bangalore, Kerala and Delhi, with the capacity to serve approx. 1,975 people. More than 4,000 people have already been served. Where appropriate increased capacity will remain in place after the pandemic abates, strengthening the healthcare system for India's future.
Additionally, over the past few months we have raised £35,523 thanks to your donations, and the help of our partners COINS Foundation and M&G.  
Habitat for Humanity's response in Indonesia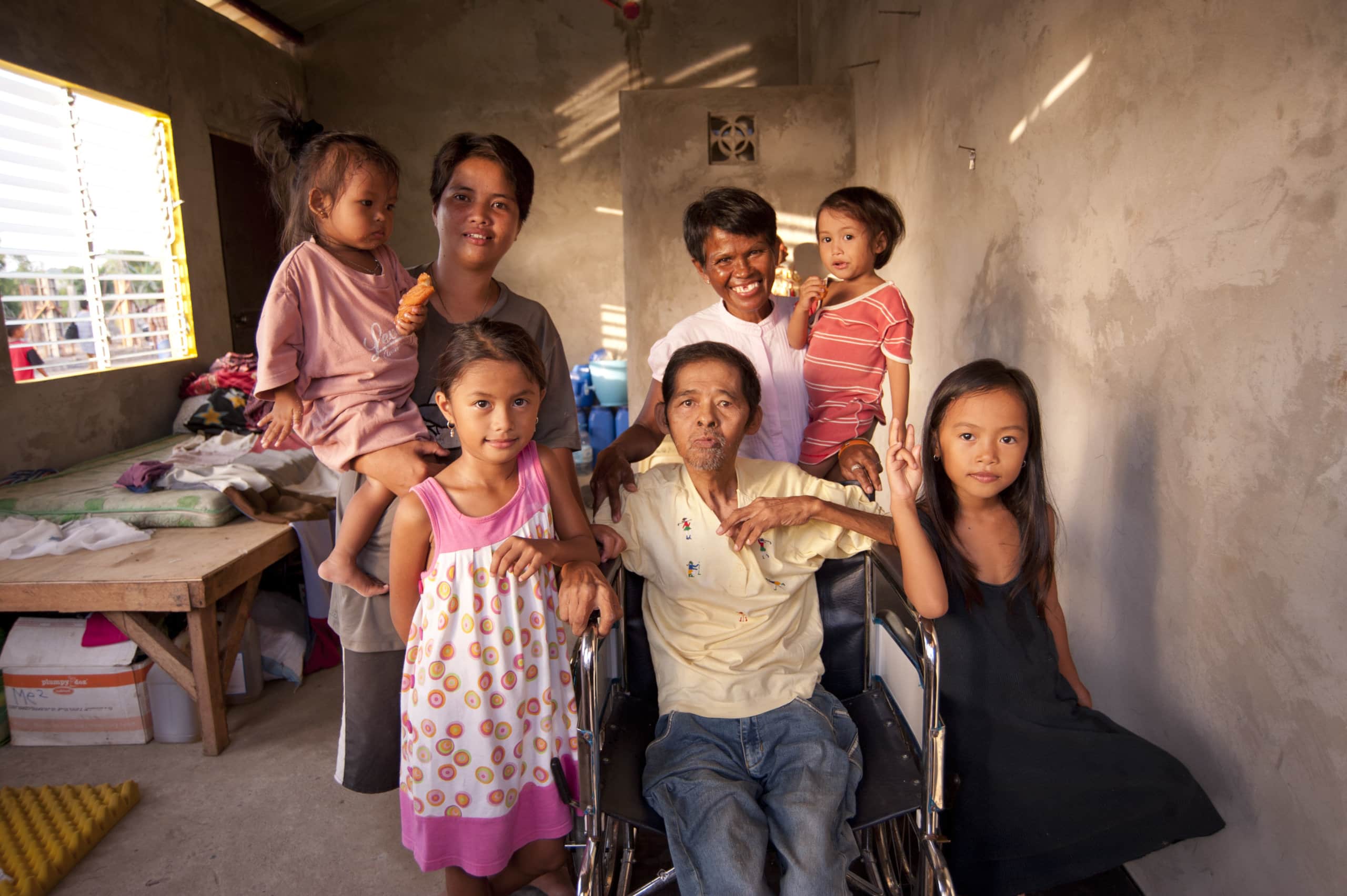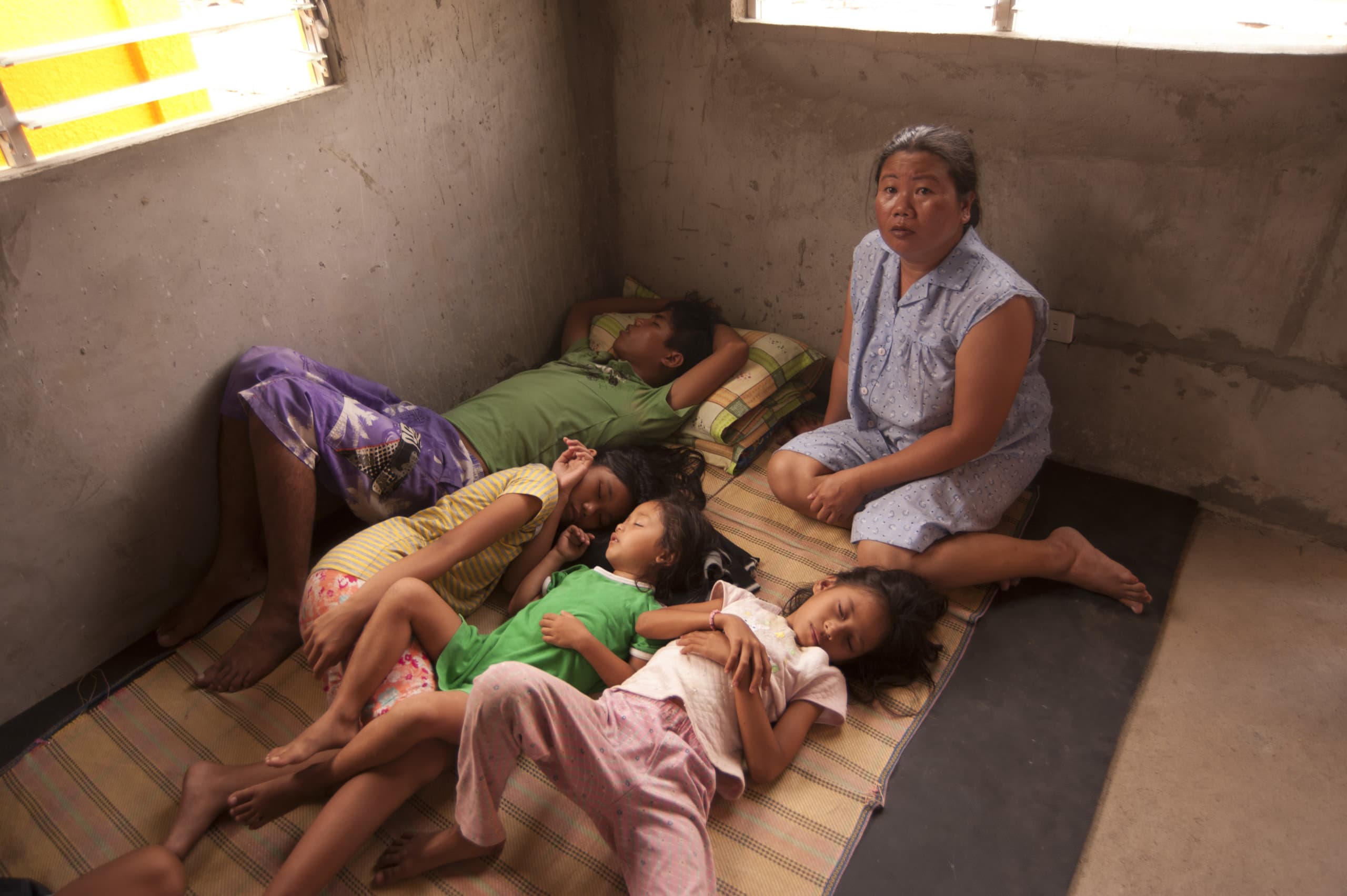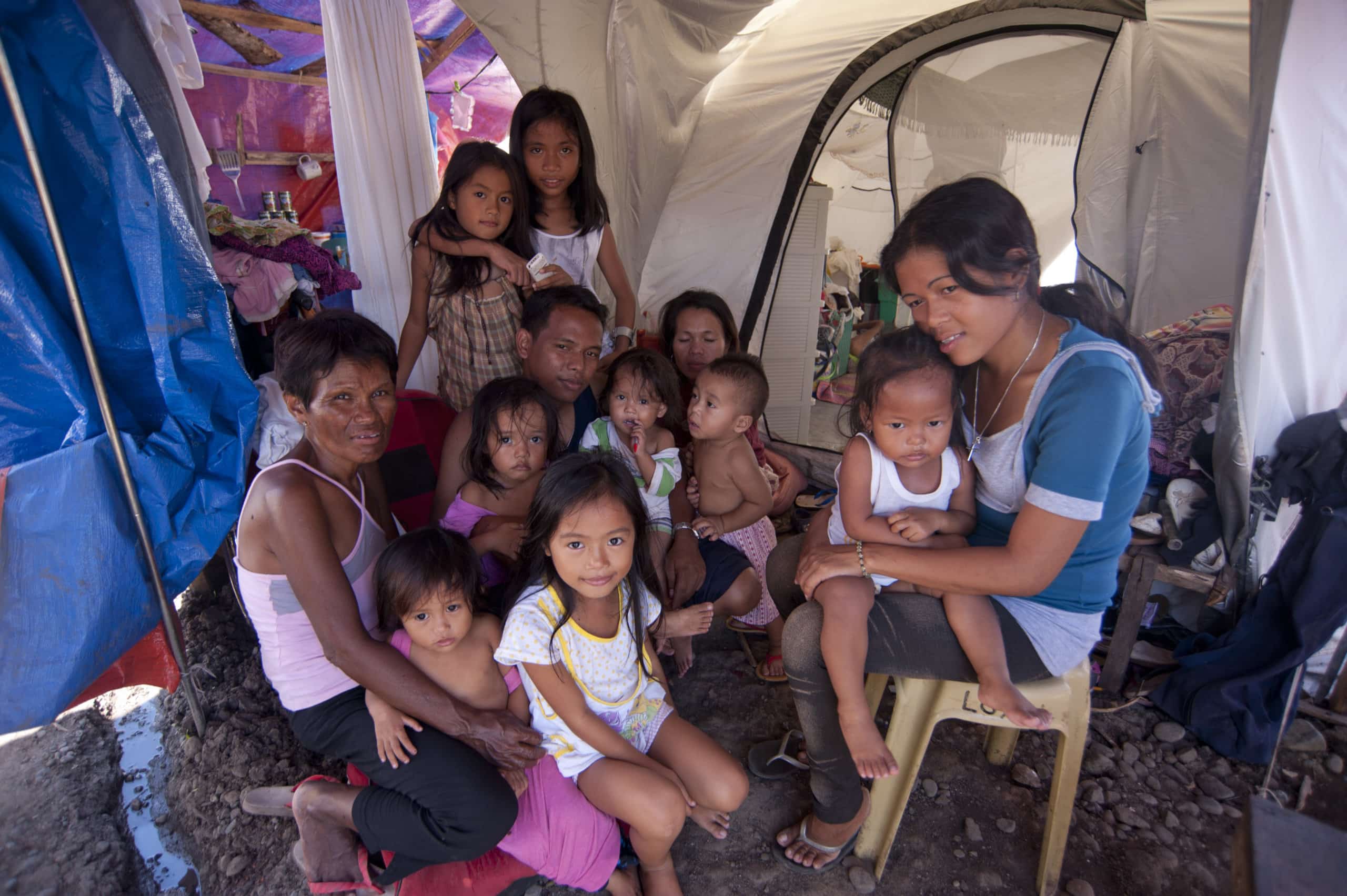 The spread of Coronavirus in Indonesia
On June 24th, Indonesia reported its biggest daily jump in coronavirus cases, bringing the total confirmed number to 20,574 in the world's fourth most populous country. Indonesia now has the highest death rate of any country in south-east Asia. As of the 21st June, Indonesia will be imposing tighter restrictions for two weeks in 29 "red zones" with the highest infection rates, which include the closure of religious activities at worship places and restaurants and cafe's operating at 25% capacity. Restrictions on public transport and travel are still in place, limiting travel to and from restricted regions.
To date 4,195,958 cases and 140,805 deaths have been recorded in the country.
How Habitat is helping to slow the spread of Coronavirus
Providing temporary shelter to hospital staff
As the country continues to struggle to flatten the Coronavirus transmission curve, medical workers on the frontline are facing enormous challenges, with dozens of doctors and nurses across the country succumbing to the virus. Naturally being at a higher risk than anybody of contracting the virus, these frontline workers do not want to return to their homes for fear of infecting their family.
We recognize the need to help those on the frontline in the battle against the virus by providing a decent place for them to sleep and reduce the risk of infection for their family members and housemates. That's why we've launched an initiative to provide temporary quarters in hotels for Indonesian medical workers during the Coronavirus pandemic.
Through this initiative we aim to contribute to the well-being of those on the frontline and eventually increase the overall capability of Indonesia in treating Coronavirus. To date, we have exceeded the original target of supporting 600 front-line workers and have now reached more than 1,821 workers.
Habitat for Humanity's response in Romania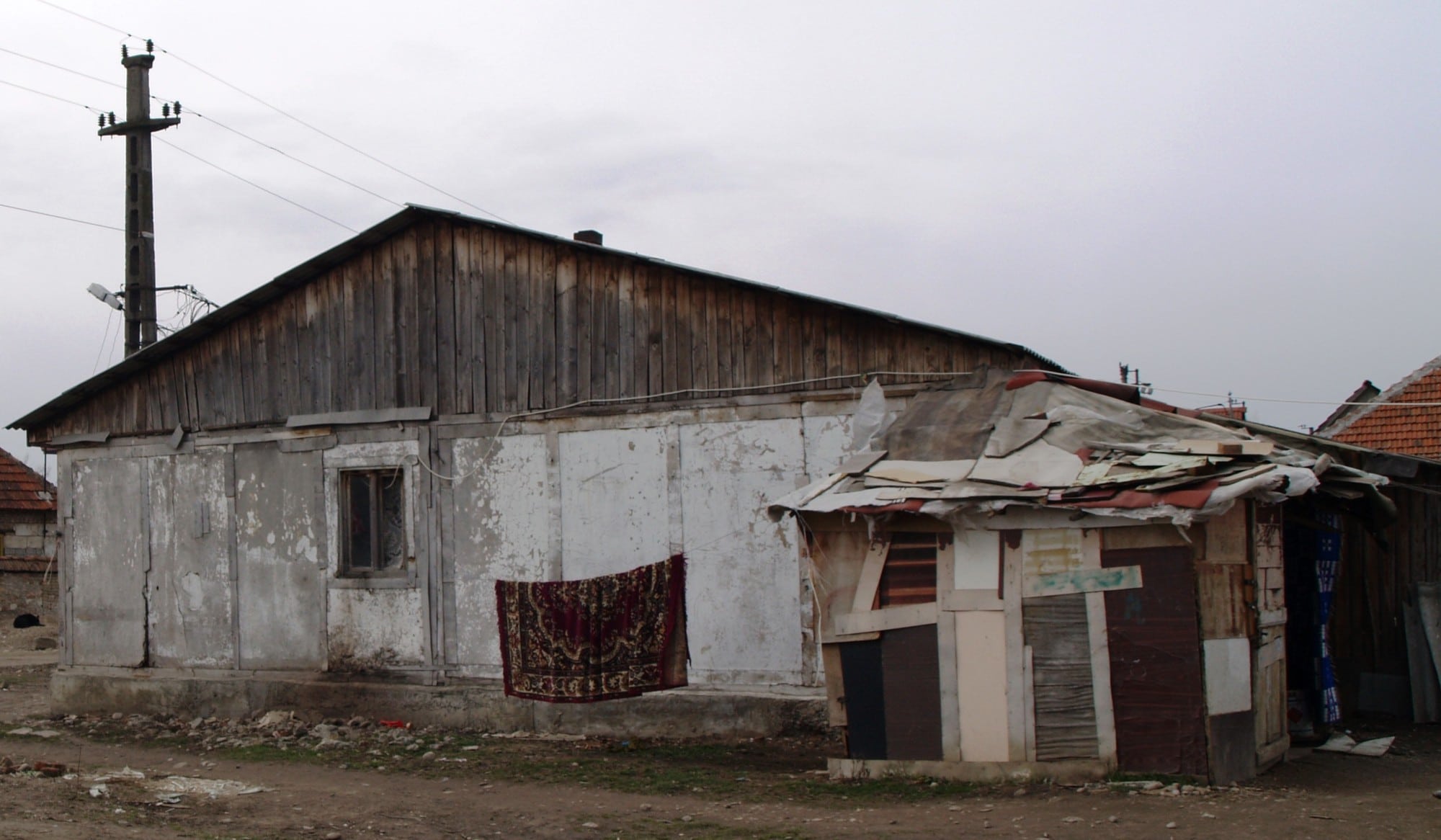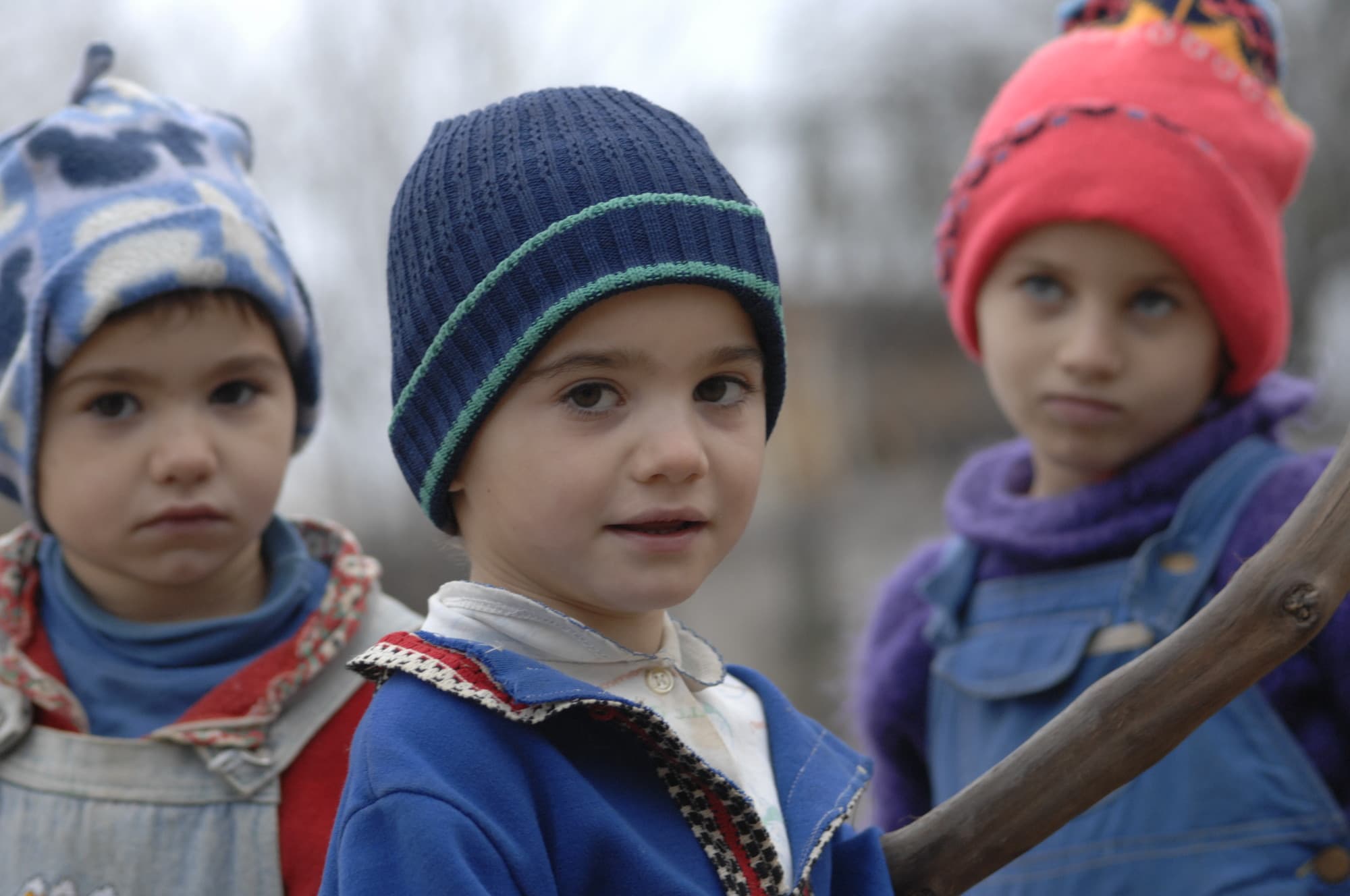 The spread of Coronavirus in Romania
Coronavirus is spreading fast in Romania and the country has been on nationwide lockdown as of March 24, with schools closed and flights suspended.
To date 1,158,841 cases and 35,721 deaths have been recorded in the country.
How Habitat is helping to slow the spread of Coronavirus
Building an Emergency Medical Centre
In a pandemic, rapid medical response together with a strong health system are prerequisites for successful interventions. Habitat for Humanity Romania, in partnership with the Moinesti Ambulance Center are currently building an Emergency Center, which will serve over 65,000 people from 11 communities in Romania.  Upon completion, the Center will be handed over to the Ministry of Health and will be functional during the pandemic and afterwards.
Undertaking vital repairs and improvements
An estimated 52% of Romanians live in overcrowded conditions, while urgent repairs are needed on 21.5% of the country's houses. In the Vaideeni slum, one of the poorest communities in the country, the risk of a Coronavirus outbreak is significantly high. While following the appropriate prevention and social distancing measures, we are working on urgent home repairs for 10 families in the slum. The families are living in overcrowded conditions, with no running water at their homes. The repairs will improve their sanitation and hygiene practices and allow them to self-isolate safely.
Updates from our Covid-19 responses around the world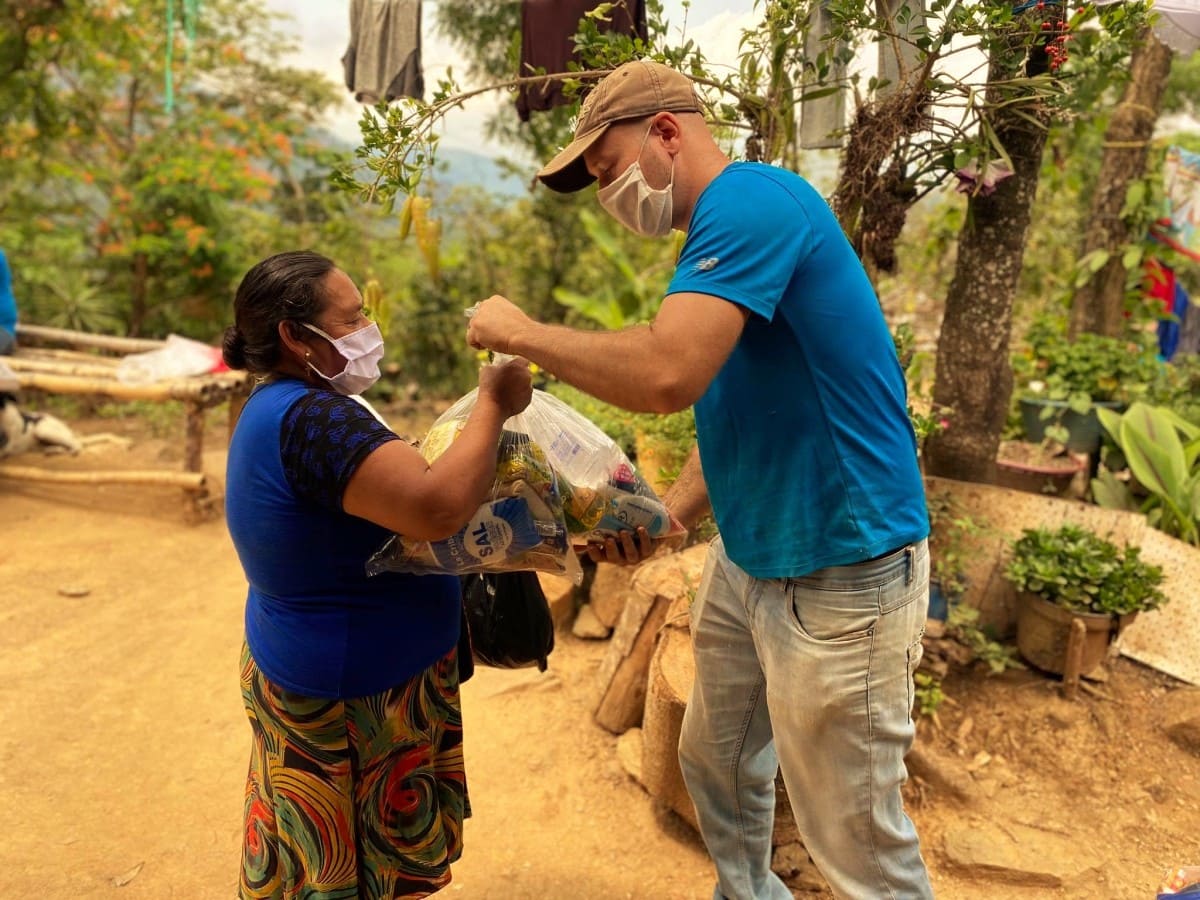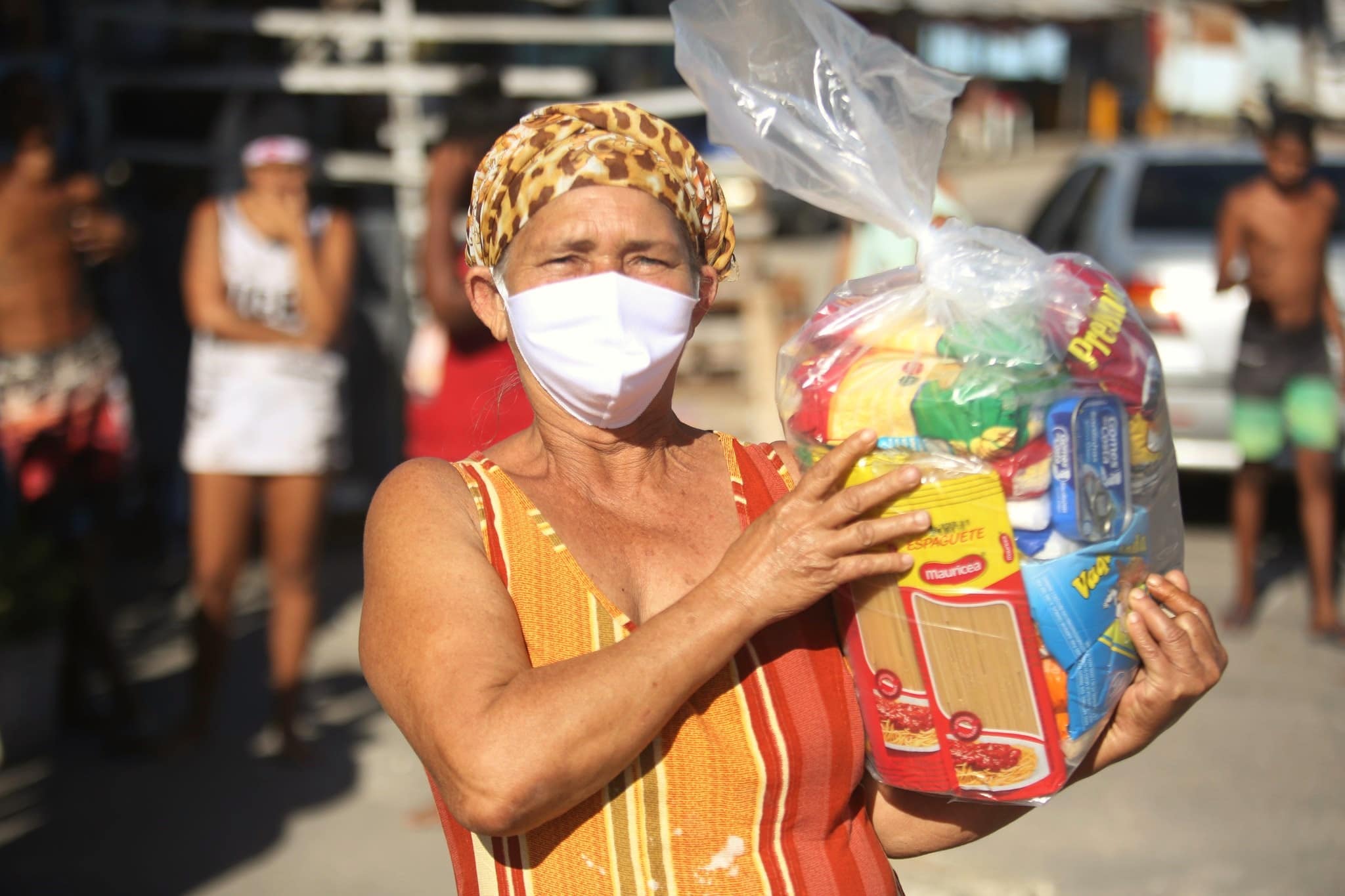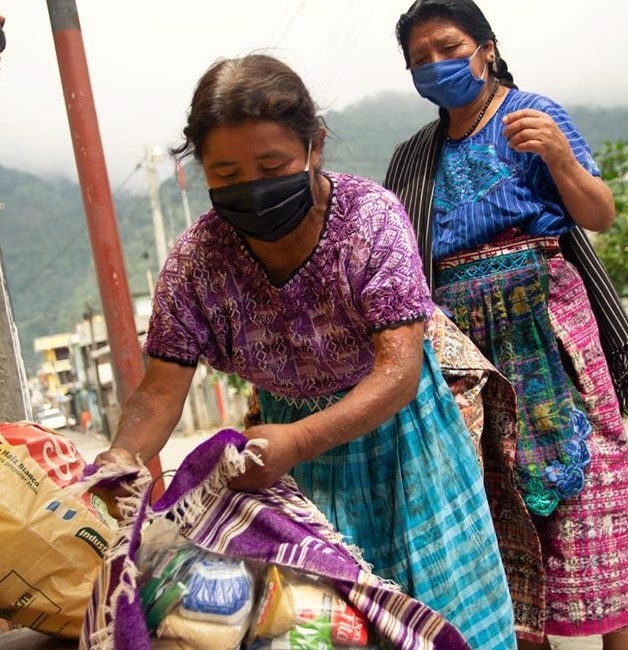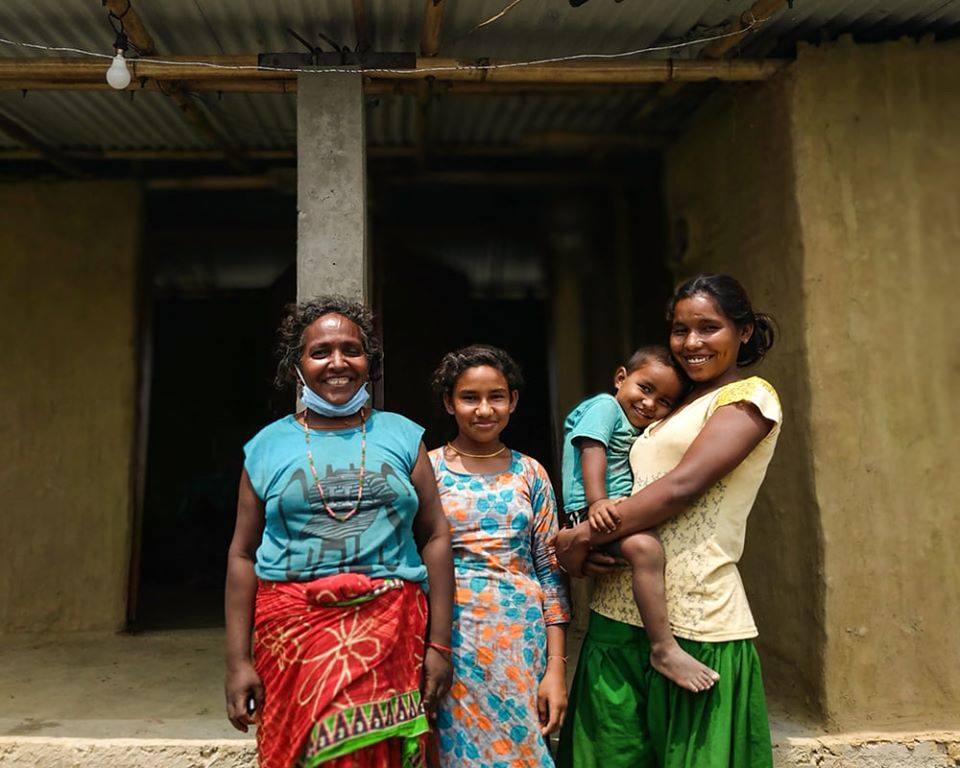 Guatemala
Like many other families across the globe, Guatemalan families are currently facing difficult times due to the pandemic.To help the most vulnerable protect themselves from Covid-19 we are providing families with Food and Hygiene Kits. To date, we have served 850 families.
Paraguay
Part of Habitat Paraguay's work includes the installation of hand-washing stations in Chacarita, a large informal settlement where houses often lack water connections and proper sanitation. Now more than ever, a decent place to live and a healthy community needs this kind of access.
More than 68,845 people have been reached through our response in Paraguay through Covid-19 awareness activities since June. At the same time, 300 hand-washing stations are being installed by in key high-traffic areas in Bañado Norte and South to prevent the spread of Covid-19 cases, reaching more than 81,903 people.
Brazil
Habitat for Humanity in Brazil has distributed 5,669 emergency kits and 64 tons of food, reaching more than 28,300 people in 15 states and 25 cities accross the country.
Fiji and Samoa
Covid-19 preparedness training will be delivered to 46 communities in Fiji and Samoa, in partnership with New Zealand Ministry of Foreign Affairs and Trade, Habitat for Humanity Fiji and ADRA Samoa.
The Covid-19 addition to our Safe Shelter programming will include improved shelter, water, sanitation and hygiene facilities and a profound long-term effect on the health of the targeted communities.
Nepal
"My family became jobless after the announcement of lockdown. We thought the lockdown would only be for a few days, but it extended every week, and we started running out of food. Habitat for Humanity Nepal continued to build our house and also gave us food and necessities. We are grateful our home construction is complete."  Maiya Pariyar
In Nepal, lockdown and social-distancing have not come easy for our family partners. They are required to leave their shelter every day to be able to earn a meal. As we provide affordable housing solutions for those in need, we are also educating families about sanitation to stay safe and providing food for work opportunities for our partner families.
How we are building stronger, safer and better-protected communities against Coronavirus and other diseases.
Our collective action can save lives.
Support our efforts to slow the spread of Coronavirus and protect the most vulnerable around the world today: