Stories from Ethiopia
Omelda School
''The water at school wasn't clean enough to wash our hands' 
Over 1 billion people globally do not have access to improved water supply sources. We believe our Water and Sanitation programmes are essential to help turn a house into a healthy home and schools into healthy environments where children can begin to really thrive.  
In the last three years alone, we've served over 4,500 school children in Ethiopia by building decent school toilet blocks and improving hand-washing facilities. We've also held talks and training sessions for teachers and students about the importance of good hygiene and hand-washing in fighting diseases, like COVID-19. 
'The clean water is helping to keep us safe and healthy'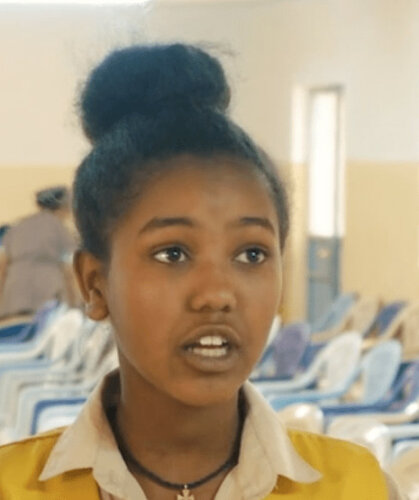 "At my school, there was a shortage of toilets. It was a big problem. The stalls we had were narrow and didn't even have doors.
There were only a few taps available for drinking water. The water we had was not even clean enough to wash our hands with.
Now, thanks to Habitat for Humanity, the number of water taps has increased, and we've been enjoying drinking the clean water since the start of the school year. It helps keep us safe and healthy.  
They've built a brand new toilet block for us too with proper cubicles. I want my school to be the best in Addis Ababa. We are so grateful for the incredible work Habitat for Humanity have done." 
To support our work in helping families like Workitu and her children out of housing poverty, please donate today.
With the support of our partner, the COINS Foundation, your gift will be matched pound-for-pound this Christmas.
[su_button url="https://www.habitatforhumanity.org.uk/online-donation/" style="flat" background="#efd42d" color="#ffffff" size="7″]Donate[/su_button]
Related
Comments