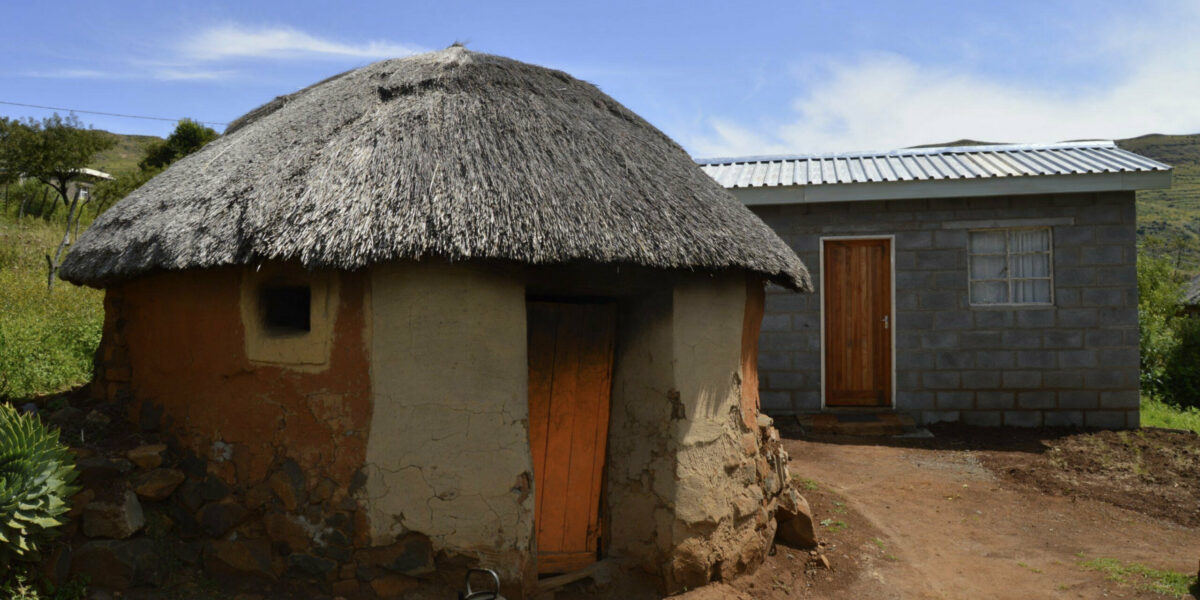 Empowering Through Water and Shelter in Lesotho
Lesotho's 2.2 million continues to be vulnerable to the effects of COVID-19 (World Bank, 2022). When it was safe to do so, Habitat for Humanity Lesotho continued to work with families to construct safe and decent housing. They have also been supporting communities to provide access to safe drinking water.
Here are some of the projects that are supporting vulnerable communities in Lesotho:
Clean Water for Primary Schools
A standpipe is a long water pipe that is fitted in the ground, vertically. It connects to underground pipes and feeds water to the surface so that people can wash or drink. For poor communities in Lesotho without means to access water, standpipes can be a lifeline. In such communities, standpipes can often be the only supply of water that families can access.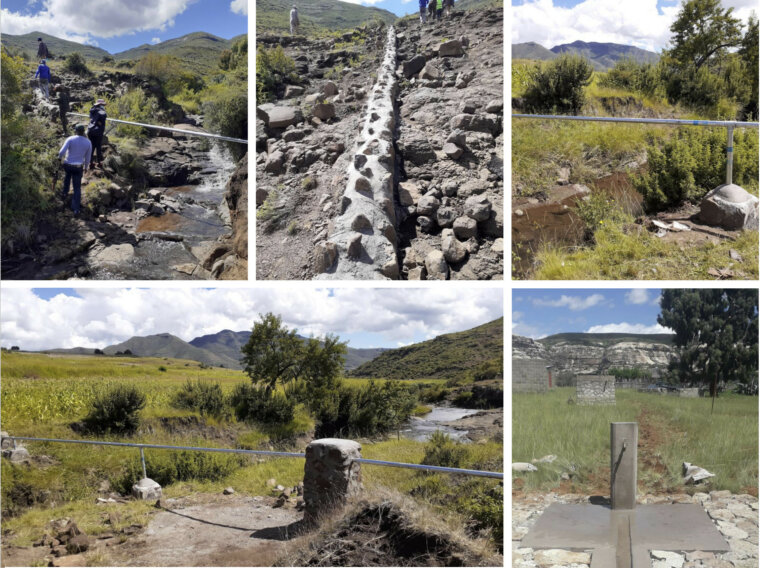 Habitat for Humanity Lesotho recognise the importance of clean water at home. We also believe that children should have safe access to water whilst at school. Following the successful completion of a water system in the village of Ha-Pholo, they worked hand in hand with local workers to erect a standpipe at St. Bernadinus Primary School.
The instillation of the standpipe will enable 50 pupils and 2 teachers to access clean water throughout the day.
In addition to the standpipe at St. Bernadinus Primary School, we have also worked to fit a further 2 standpipes within the local village of Ha Raboletsi. This standpipe will supply 75 local households and 366 students and 11 teachers from 2 schools: St. Anthony Primary school and Raboletse High School.
New Housing for Vulnerable Communities
In rural villages of Lesotho, many people live in windowless shacks. Houses without windows and lockable doors pose many problems for those who live inside them. The lack of windows prevents ventilation causing a stuffy and humid environment where diseases can thrive. Being unable to lock your door poses the risk of intruders and is a huge risk to personal security.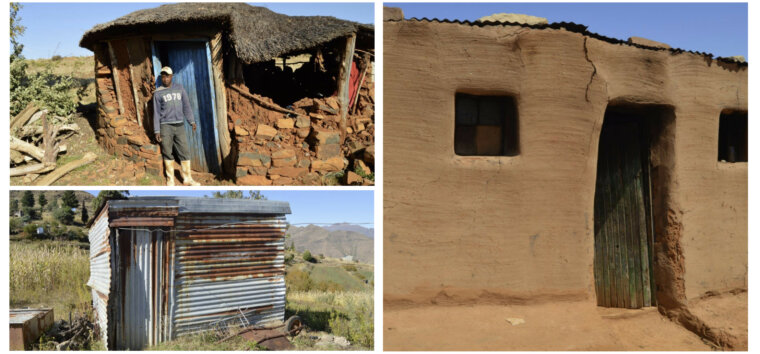 The bottom left image shows a metal windowless shack. This was the home of 16-year old Khanye and his 21-year-old brother, Ramankoane. When their parents passed, they were forced to build their own home. They lived in the shack for over 2 years.
The siblings live at Thusong village in the Maseru district and they survive on a meagre earnings Ramankoane receive from herding cattle in their village. Their elder brother also sends them money from his wages as a taxi driver in the city.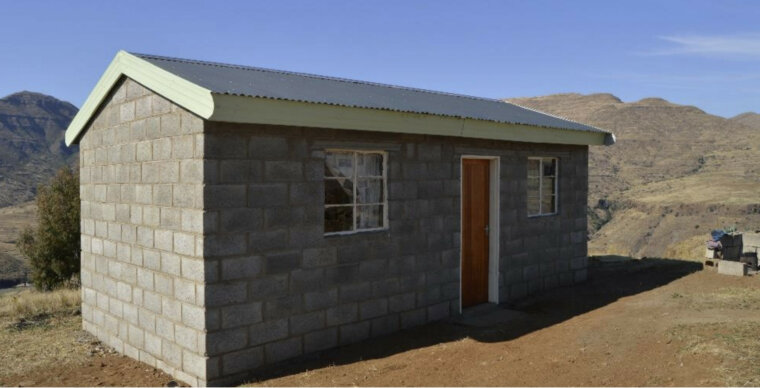 Habitat for Humanity Lesotho met with Khanye and Ramankoane. They immediately saw that their living conditions needed vast improvement. Local workers and volunteers built a new home (pictured above) to meet the siblings needs as well as a new private toilet.
The Power of Information
Alongside construction projects, Habitat for Humanity Lesotho have been working hard to raise awareness about land and housing rights. National Radio stations have offered their platform to allow Habitat for Humanity to speak directly into the nations homes. What happens during a radio broadcast? Information about land rights, how to obtain land, inheritance rights, and housing rights are shared. People are also given the opportunity to call-in to the radio show to ask any questions that they have. It is hoped that with this information people can make more informed decisions about their homes and their livelihoods.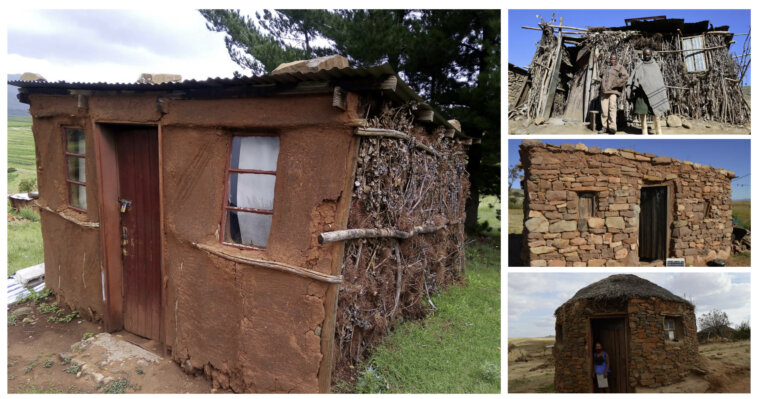 To further spread the word about housing rights in Lesotho, Habitat for Humanity have gone further by;
Publishing articles in national newspapers with vital information in English and Sesotho.
Publishing Sesotho and English booklets on inheritance in partnership with Lesotho Federation of Women Lawyers (FIDA). This will promote access to relevant information and knowledge that will dispel misconceptions regarding inheritance rights.
Facilitated access to local courts for trained participants who sought assistance for dispute resolutions.
Facilitated access to legal services and representation to trained participants who sought assistance to accelerate problem solving.
Delivered trainings on security of tenure, property and inheritance rights at community level.
If you would like to stay up to date with our empowering projects in Lesotho and other projects around the world – subscribe to our newsletter.
Related
Comments