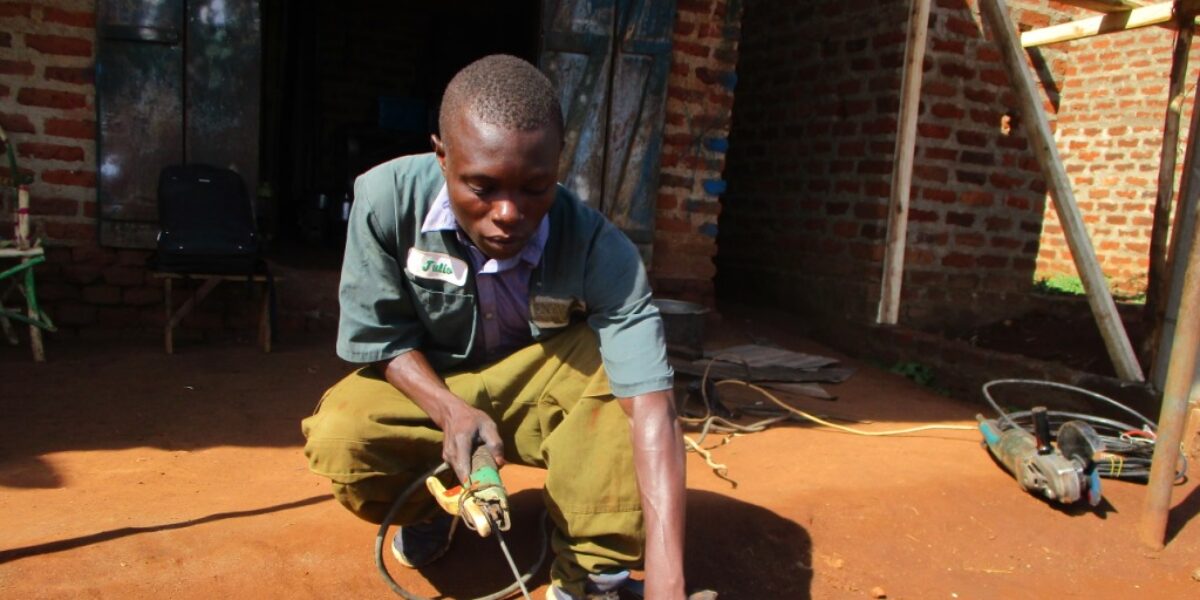 Never giving up: James' story
Housing Poverty in Uganda
According to the World Bank's 2016 Poverty Assessment, the number of people living in Uganda classified as living in 'monetary poverty' (people being classed as living in poverty because they do not have enough money for essential items such as food) has reduced. However, despite this reduction in monetary poverty, Uganda still faces widespread poverty in other areas. These other areas include; people living in poverty due to a lack of clean toilets and water (sanitation poverty), people living without access to electricity, people unable to access education, and child malnutrition.
Uganda's housing situation is characterised by two things:
 Inadequate, dilapidated homes
Quantity of homes available both in rural and urban areas.
The housing deficit stands at 2.4 million housing units, out of which 210,000 units are in urban areas and 1.395 million units in rural areas.
Meet James
James, who lives in Uganda, felt his world was collapsing around him when his father became chronically ill. His dreams of finishing school were torn apart when his father could no longer afford James' school fees.
Without a home that had a working toilet or clean water, the family faced a terrible situation.
James was living in just one of an estimated 900,000 housing units in Uganda that are considered as substandard and in need of replacement or upgrading. Many people in Uganda struggle to improve their homes because the cost is simply too high relative to earnings.
New Opportunities
Luckily, James came into contact with Habitat for Humanity. Seeing his situation, we worked with him to build a house with a proper shower, decent toilet and a clean water tank so that his father could be better cared for. With the addition of basic amenities, James was better able to continue in education. He knew exactly what he wanted to study – welding and metal work.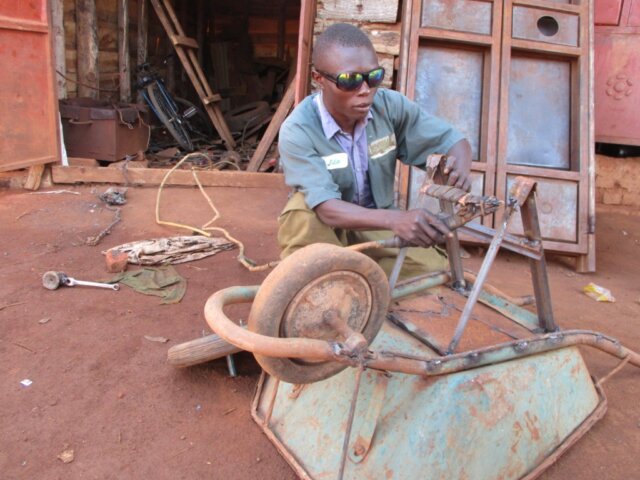 Since the completion of his new home, James has gone on to complete his education. After finishing his training, James completed a six-month internship on Habitat for Humanity Uganda's construction sites.
"People from my village had to travel over 200 km to do things like buy or have metal doors fixed, or repairs to windows. There was a gap in the market to start a business here, in my community, to make, repair and of course sell those products."
Today, James has his own metalworks business making and repairing everything from wheelbarrows to doors. He was able to learn the skills needed because he no longer needed to worry about raising funds to make home repairs.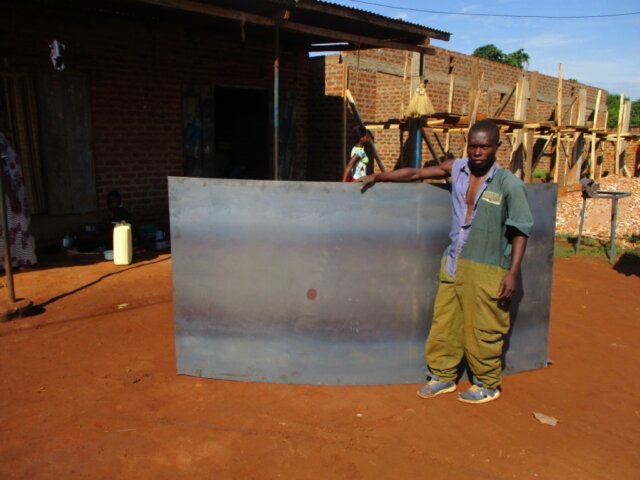 "I'm proud of myself for not giving up. I have my own business and that allows me to take care of my parents. And – that's what I'm most proud of because I pay my brothers and sisters tuition. They can finish school too!" says James with a big smile on his face.
With an average income of $65 a month, over two-thirds of Ugandans live in substandard housing. Having a safe and decent home opens the door to new opportunities for people like James. Help us to open the door of opportunity for more people like James with a donation.
Related
Comments
2 responses to "Never giving up: James' story"