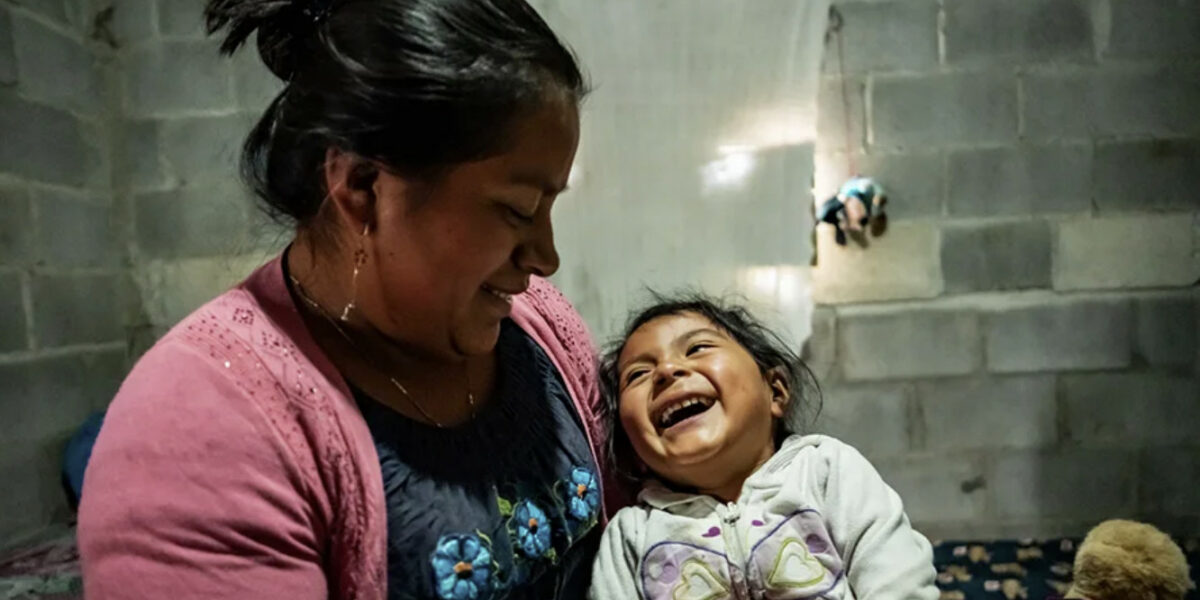 100,000 floors
For María Natalia, the floor and patio of her home in San Juan Sacatepéquez, Guatemala, is more than a surface to walk on. It's where she kneels to create the artistry that earns her an income. She spends hours every day weaving, transforming colorful strands of yarn into beautiful, intricate cloth.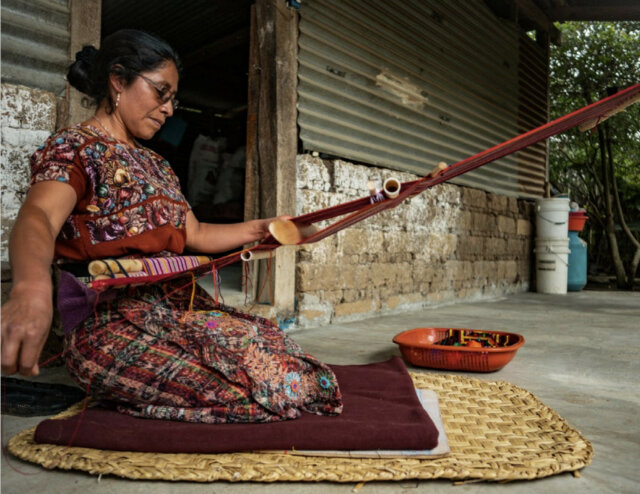 Maria's dirt floors, however, were threatening her livelihood and impairing her health. Dust would seep into the newly woven cloth Maria had worked on. Little stones from the uneven ground caused her knees to ache. The dirt she inhaled from the floors was also causing respiratory issues, forcing her to spend valuable time away from her loom to recover from her cough.
Something had to change, but María Natalia and her husband lacked the funds to replace their flooring.
Roughly 10 million households across Latin America and the Caribbean feature predominantly dirt floors, leading to inequitable health outcomes and opportunity loss for families like María Natalia's. The life-changing impact of 100,000 concrete floors health outcomes and opportunity loss for families like María Natalia's. That's why Habitat has partnered with the Inter-American Cement Federation, known by its Spanish acronym FICEM, to transform 100,000 unsafe dirt floors into concrete in the region by 2028. Unpaved floors serve as a breeding ground for disease-causing parasites, bacteria and insects that can lead to major health and hygiene threats. Children, who spend much of their time crawling and playing on the floor, are particularly vulnerable to serious illnesses like respiratory diseases, immunodeficiencies and diarrhea. Research shows that dirt floors can also stunt children's cognitive development.
Silvia's New Floor
As the mother of a playful toddler, Silvia also knows the transformation an easy-to-clean concrete floor can have for her family. Her daughter, Melany, would get sick every 10 to 15 days before the family upgraded their floors through the same Habitat and FICEM pilot program that helped María Natalia.
"Now, with the concrete floor, she hardly gets sick. My girl has gotten so much better," Silvia says.
Maria's daughter, Melany, pictured below is thriving since the floor has been fixed.
Habitat and FICEM's "100,000 floors to play on" initiative will ultimately span at least 10 countries and impact 500,000 people over the next five years.
"With a simple yet meaningful intervention, we have the opportunity to positively impact hundreds of thousands of lives," says Ernesto Castro-Garcia, Habitat's vice president for Latin America and the Caribbean.
Like Maria, Silvia also feels this impact firsthand. She now watches peacefully as Melany lays on the floor to draw in her coloring book or play with her toys. Their floor is no longer a place that will cause Melany to get sick; it's a place where her imagination can grow.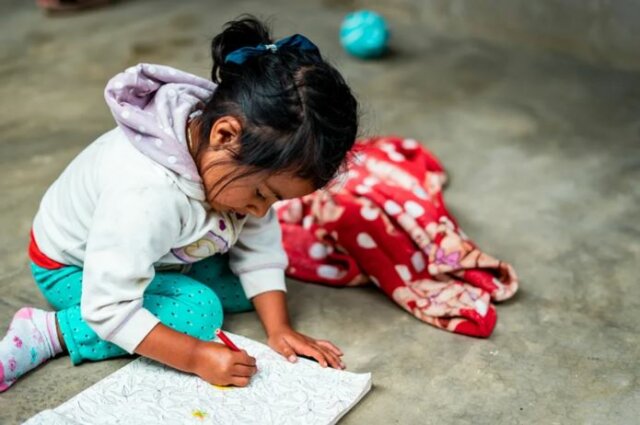 Related
Comments