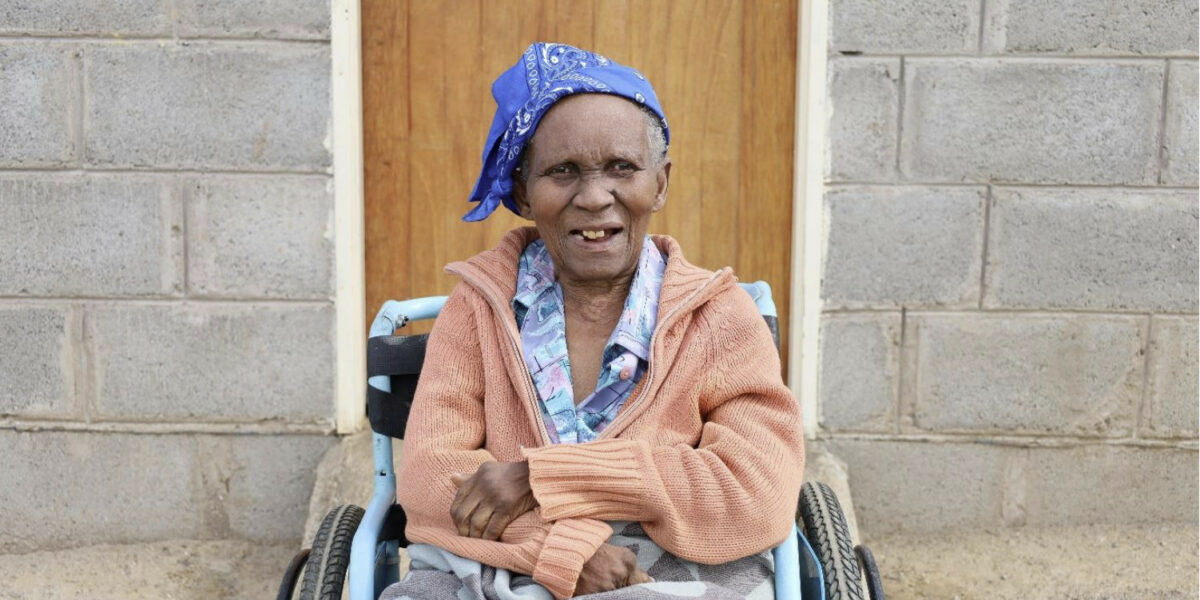 Maletooane's New Home
Meet Maletooane
78 year-old Maletooane Ranko lives in the rural village of Ha-Rantai in the Mafeteng District, Lesotho. As the head of her household, she is the primary caregiver to her two grandchildren Lehlohonolo, aged 13, and Keketso, aged 10. Maletooane is also caregiver to her grandchildren's mother, Mohatla, aged 35.
Since 2016, Maletooane has been wheelchair bound following an accident. The donation of a wheelchair from a local charity made it possible for Maletooane to move around her community, but moving around her home was still difficult.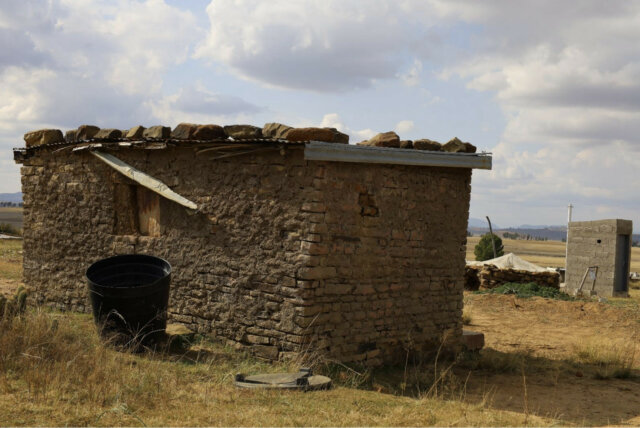 The family lived in a single room house with a door that did not close properly due to a broken door lock and some windowpanes were missing. Rocks were piled on the roof to prevent it from being blown away during windy days. Their house was not equipped to accommodate a wheelchair, and the broken floor, poor roof, and unstable walls made the situation harder.
"It is by the Grace that the roof did not cave in on me when my daughter was at work and the kids were in school, even when we were all at home…"
Maletooane's late husband was the Area Chief of Ha-Rantai. When he passed in 1988, the title of Chief of Ha-Rantai fell to her. Through this title, Maletooane was able to generate an income of $60 a month to support her family. Despite being blessed with ten of her own children (seven girls and three boys), sadly, eight of them passed away. Her surviving son Matebejane works as a carpenter in Republic of South Africa (RSA) and is unable to support his family financially.

Surviving on $60 a month
Before Maletooane was introduced to Habitat for Humanity Lesotho, the family lived in a single-roomed house.  The house was dilapidated, constructed with concrete blocks and mud and there was little space for each of them to live in.  There was a single door to gain entry into their house, but it did not lock – leaving the family's security compromised.
The windows to their home were broken and they too did not have locks. With broken windows and a door that could not be locked, the family were highly susceptible to illness during harsh winters.
Follow the impact of our work by subscribing to our newsletter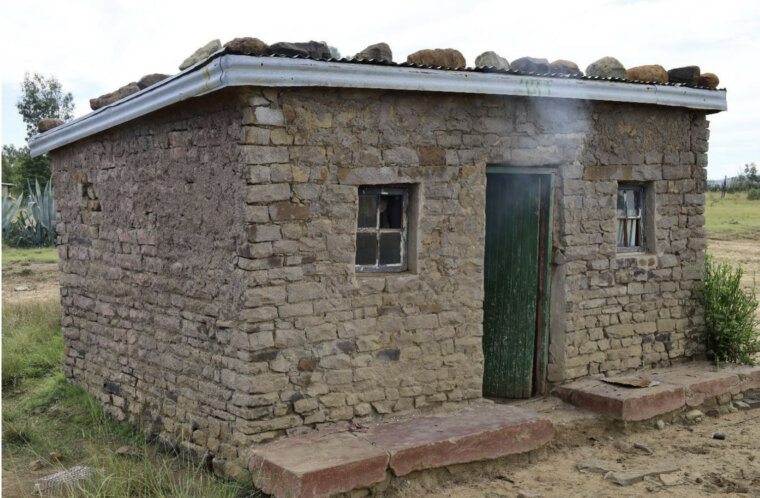 Fixing the broken windows was always a priority for the family, but despite Maletooane's income as chief of $60 a month, it was something that they simply could not afford. Despite being 78, because Maletooane receives earnings as chief, she does not qualify for old-age pension (approx $50 per month). This means that she must make $60 a month last. With this income, it is hard to image how anyone could support themselves, let alone support three others, buy food and clothing, or make home repairs. The family had to learn how to be resourceful. They started to grow their own vegetables to save having to buy any.
A New Home and a New Toilet
Habitat for Humanity Lesotho became aware of Maletooane's living situation and knew they needed to act. The family relied on using their neighbours toilet or going out in the open, because they did not have one their own. It was therefore decided that this family was in dire need of having not only a new home constructed, but a new toilet (known as a pit-latrine) too.
"I feel our dignity has been restored as we have our own sanitation facilities. We don't have to go to the neighbours nor use open space especially by the children even my mum."
Open defecation is a huge issue that plights millions of people around the world. The Ranko family is tremendously excited to have a safe, clean toilet of their own with a lockable door. This toilet will put an end to the family needing to go outdoors.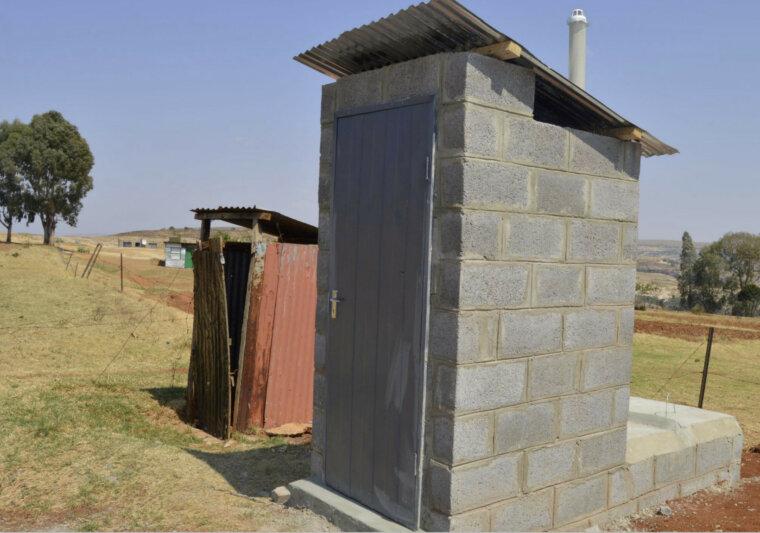 Maletooane and her family look forward to a great future in their new home. The new home has more than one room- something that the family are very excited about. The children; Lehlohonolo and his sister, Keketso will now have a space to sleep away from their mother and grandmother. They will also have enough room to study after school without intruding on the adult's space.
"The grandchildren are happy, they are no more vulnerable to a house that could collapse.
It is by the Grace that we have a stable, spacious, and safe home, we are all very happy."
Unlike their old home, the family's new home has been constructed with level foundations.  These level foundations will enable Maletooane to enter her home in her wheelchair with ease. The door has also been fitted wide enough to enhance accessibility to the home as well as lots of space within the home to turn and move freely.
Maletooane's Hopes
Maletooane's hopes that there will be less cases of sickness in her household. This, she hopes, especially for winter-time as they will be warmer than they were in their old home. The new home will give the family the chance for a fresh start.
Building with the Ranko family has indeed demonstrated that with a little help, we all have potential to stand on our own. This was reiterated by 'Maletooane when she mentioned that as the Area Chief of her village, Ha-Rantai, serves her community in the comfort of her beautiful home, and she is not embarrassed like she used to be by the state of her old house.
"My family and I are grateful."
Related
Comments