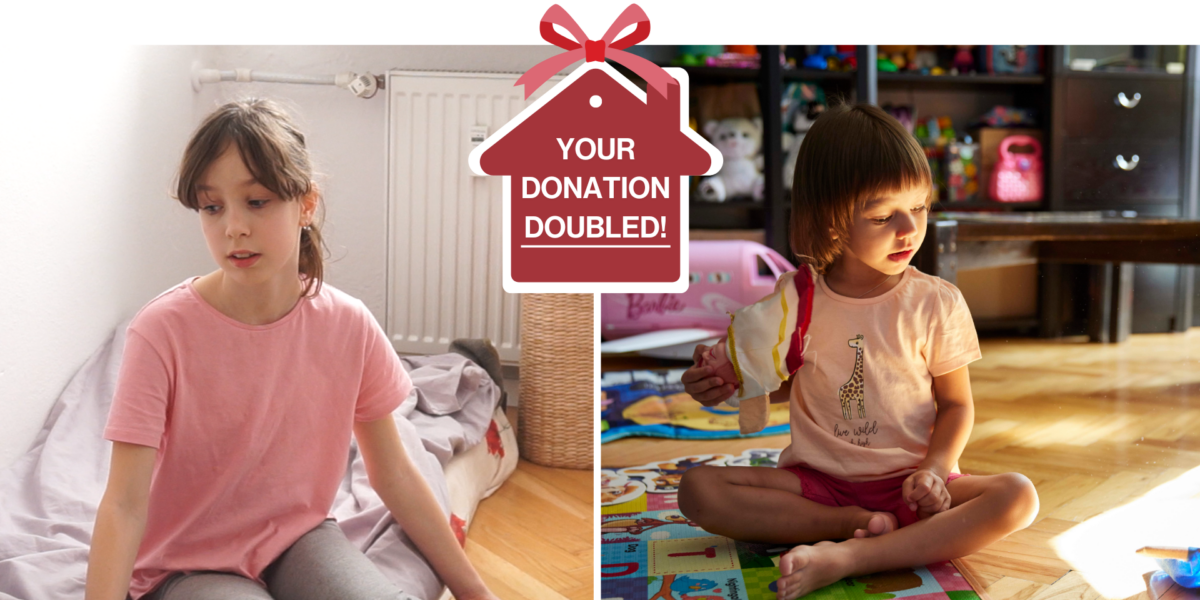 Christmas2022
The Russian invasion of Ukraine has forever changed the lives of millions of people, both inside and outside of the country. In addition to thousands losing their lives, many people have seen their homes destroyed. Families have been split apart and still the war rages on.
Martha was diagnosed with autism 6 weeks before Russia invaded. Worried about their safety, and with Martha's condition deteriorating due to the war, the family fled their home. The family first tried to escape to Lviv in western Ukraine, but they couldn't find anywhere to stay. From there, they set off to Poland.
As a passing police car races down the street with its sirens blaring, Martha (age 3), runs to her mother and grandmother. She begs them to help her get dressed. She's learnt she must put her shoes on quickly so she can run to the bomb shelter. But there's no need this time because Martha is safe in a Habitat for Humanity property in Warsaw, Poland.
"This apartment has become a real home. We feel very safe and comfortable here," says Martha's mother.
Donate to support families like Martha's
As we look to the future, millions still need and will need our help. As winter approaches, we can expect new challenges, including a new wave of refugees. We at Habitat for Humanity understand that our expertise in long-term housing solutions is needed more than ever.
A gift of £25 could pay towards much-needed home renovations for a family in housing poverty
A gift of £38 could pay towards the furniture or kitchen goods needed to turn bricks and mortar into a decent home for a vulnerable family facing homelessness.
A gift of £54 could cover the costs of a trained staff member for a day at a housing kiosk offering support to those in need of emergency shelter
Click to Donate
YOUR DONATION DOUBLED THIS CHRISTMAS!!
To support our work in rebuilding homes and lives, please donate today and your gift will be DOUBLED at no extra cost to you.
Other ways to support us this Christmas