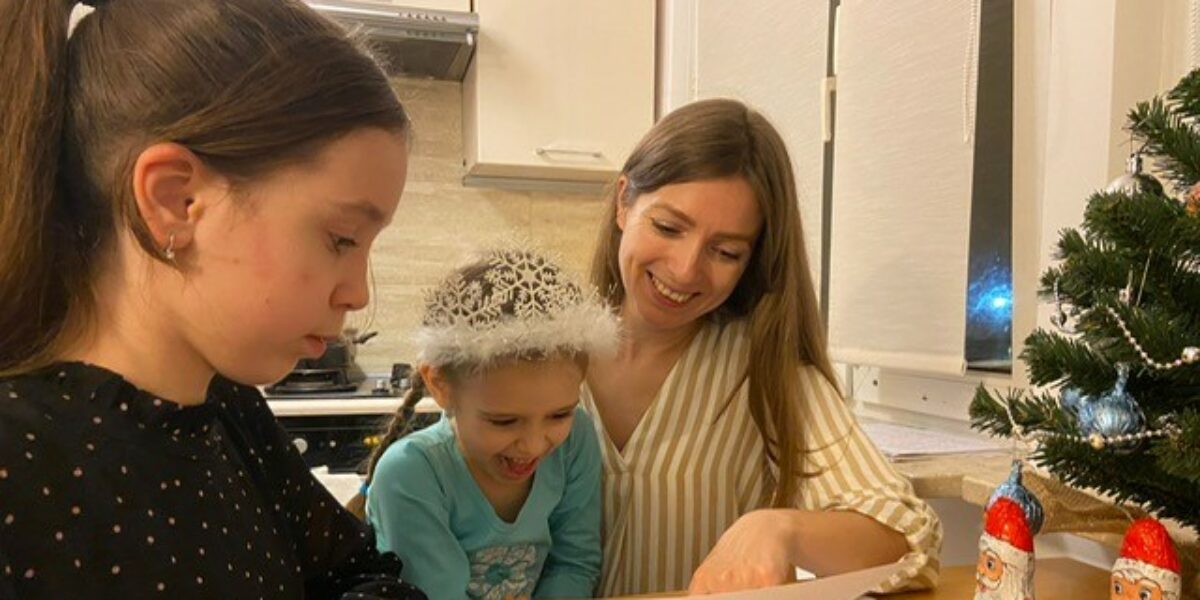 Kristina – My First Christmas Away from Home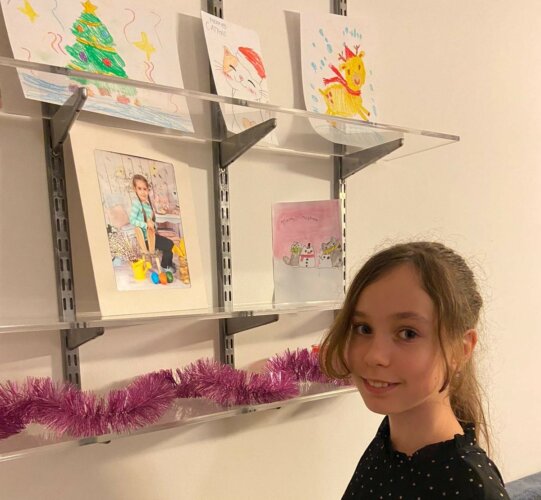 Kristina's Story
Due to the war in Ukraine, for millions of families this will be the first year that they will spend Christmas away from home.
We spoke to Kristina, a refugee from Ukraine. With the support of Habitat for Humanity Poland, Kristina is now living in safe housing in Warsaw, Poland.
Donate today to have your donation doubled!
Christmas in Ukraine
My name is Kristina. I am 11 years old. In Ukraine, we celebrated Christmas with the whole family at my grandmother's house. We decorated the Christmas tree, decorated the apartment, and helped prepare festive food. The evening before Christmas children would knock on the door and sing carols, receive sweets and money as a reward.
I love this holiday because I like to receive and give gifts, it is interesting and fun to celebrate Christmas all together. At Christmas, we help decorate the tree. We decorated the Christmas tree with different toys, garlands and even homemade toys. I would also prepare a performance for the guests with my sister, play with the guests, eat all sorts of delicious dishes and open gifts. Last Christmas I got a big cage for my pet chinchilla. My favourite thing about Christmas is that I love decorating the Christmas tree and welcoming guests.
Not long after war broke out with Russia, a bomb destroyed the neighbouring apartment block. It was then that Kristina's mother knew that they were no longer safe and decided to take the children to Poland. The family met with Habitat for Humanity Poland and were found safe accommodation in Warsaw.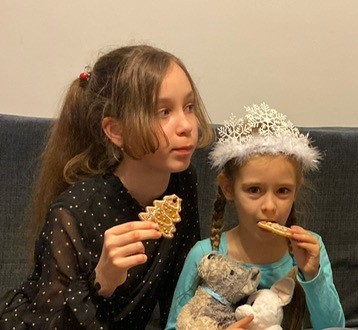 Christmas in Poland
For Christmas we plan to go to my mum's friend's house in the city of Słupsk. This year it will be an unusual holiday for us. There will be no fun family meeting in our grandparents' house, or decorations for a big Christmas tree.
Kristina's mother says, "I want to celebrate the holiday so that the children are happy. We received an invitation from our friends to spend a holiday with them, and I'm glad about it."
Whilst speaking with Kristina, she shared her Christmas letter to Santa with us. It reads,
"Dear Santa,
This year I behaved well. I also fulfilled my dream of making new friends and tried to study Polish in my new Polish school. I helped my mother, cleaned, studied, and helped my sister.
I wanted to say thank you for the last present of a chinchilla cage. This year I would like some Lego toys.
I also would like to ask Santa this year to please end the war so that we can meet the family all together in the new year.
Thank you."
Remember: Every donation made to our Christmas appeal this year will be MATCHED pound-for-pound at no extra cost to you. Make twice the impact for families facing homelessness or housing poverty this Christmas and donate today to have your gift DOUBLED! Thank you!
Related
Comments