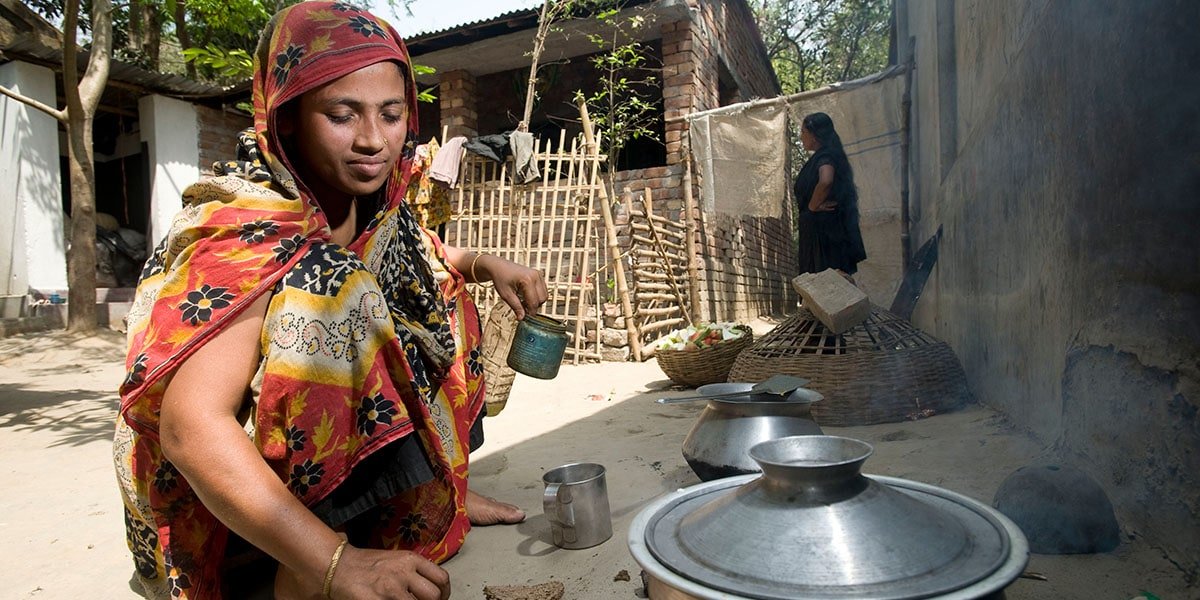 Housing poverty in Bangladesh
5,420 families served in FY18
506 volunteers hosted in FY18
Projects: construction, renovation, WaSH, slum upgrading
Since 1999, our team has been working with low-income families to fight housing poverty in Bangladesh by building decent homes and repairing or renovating their houses.
To improve the health of families, we partnered with many local organisations to provide access to clean water, safe sanitation facilities and raise personal hygiene standards - effectively reducing the spread of diseases within communities.
Slums
Bangladesh is among the most populous countries in the world with more than 1,100 people packed into every square kilometre.
Nearly one-third of the 160 million population is living below the national poverty line, according to World Bank's data in 2010.
Recent projects include improvements in the Beguntila slum in Dhaka through the provision of clean water supply, improved toilets, communal bath houses and training in better hygiene.
Extreme poverty
More than two million people in the capital city of Dhaka either live in slums or are without any proper shelter. Urban migration is mainly due to better employment opportunities – especially in the ready-made garments sector – and educational opportunities.
While most people migrate for economic reasons, more than 26% leave for the cities because of natural disasters, river erosion and recurrent flooding.
Key facts & figures
Capital: Dhaka
Population:166.3 million
Urbanisation: 28.4 % live in cities
Life expectancy: 71 years
Unemployment rate: 5% (2013 est.)
Population living below poverty line: 31.5 % (2010 est.)
Improving living conditions through housing and sanitation
Community development
Learn about the impact of our work