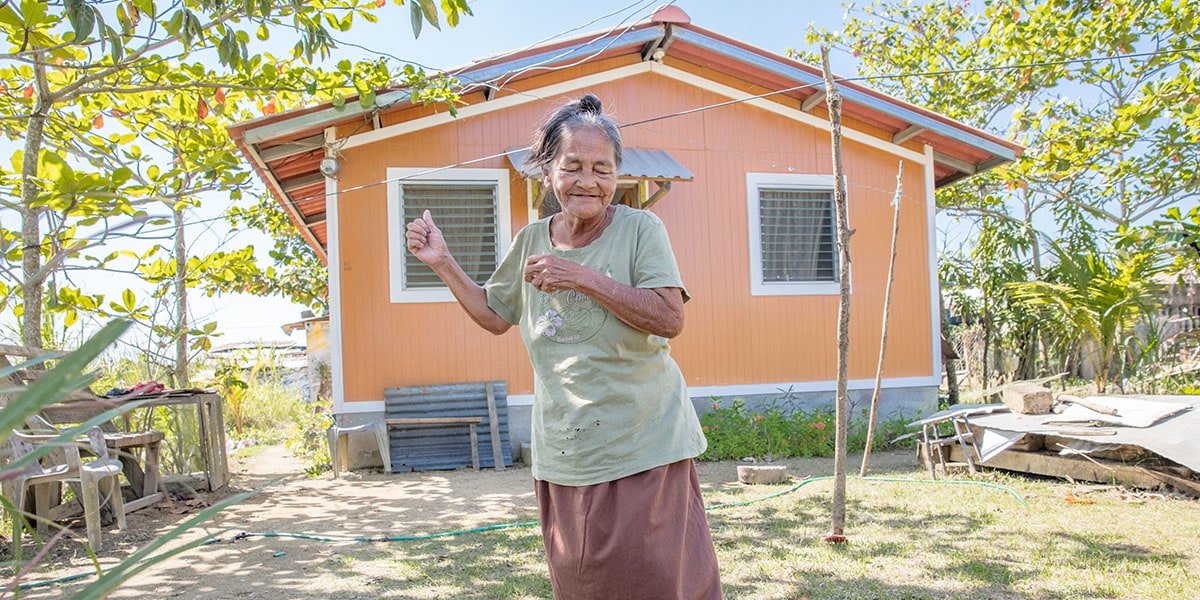 Housing poverty in Honduras
13,810 people served in FY18
866 volunteers hosted in FY18
Projects: construction, reconstruction, education
We started operations to fight housing poverty in Honduras in 1989 and received legal status as a charity there in 1993.
Our national office is located in San Pedro Sula, and today it has seven regional offices covering about 70 municipalities.
Of Honduras' population of over 9 million, around 66.5% of families live in poverty.
More than 46% live in extreme poverty, and half of the population lives in rural areas where poverty reaches 75%. When drilling down further into these statistics, we realised that:
Read more about social housing in Honduras
Lack of basic infrastructure
13% of the households do not have access to water and sanitation
16% of the households are overcrowded
50% of the households in the rural zone do not have electricity
The housing deficit reaches 1.1 million. Throughout the country, 750,000 houses are unsafe and require improvements, and over 400,000 families need a new home.
High risk
For this population, gaining access to a decent home through commercial mechanisms is practically impossible.
The poor are not considered a high-risk population, and therefore they are not eligible for assistance.
How we address housing poverty in Honduras
We are committed to helping communities through the construction and improvement of houses, prioritising the most vulnerable families.
Key facts & figures
Capital:Tegucigalpa
Proclaimed independence: Sept. 15, 1821
Population – circa 9.45 million
Urbanization – 59.6%
Life expectancy – 75.17 years
Unemployment – 5.6%
Poverty line – 48.3%
Building safe homes for the poorest
Training skills and community development
Learn about the impact of our work