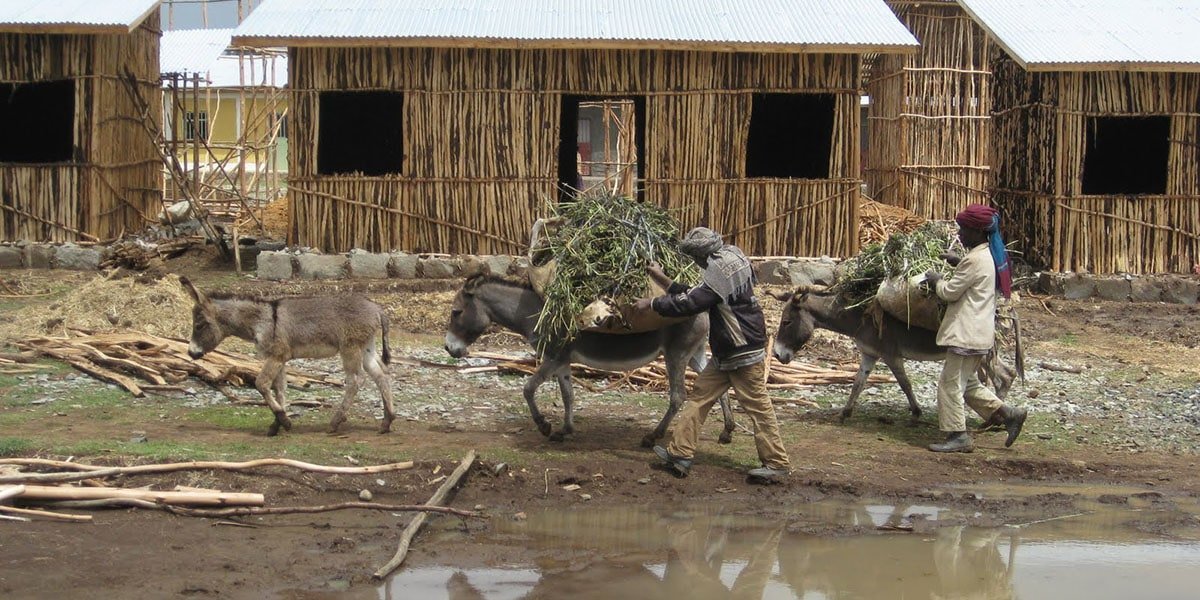 Global Village FAQs
We've been running our international Global Village Builds for over two decades so we have an idea of what you may want to know! If you have any questions that aren't answered here, please don't hesitate to get in touch. Email us at hello@habitatforhumanity.org.uk and we will be more than happy to help.
How do I join a Build?
Joining a Build is easy! The first step is 'Registering your Interest', this doesn't commit you to anything rather it gives us and the Team Leader a chance to tell you more about the Build. After you have registered your interest, either HFHGB or the Team Leader will be in touch with you and have an 'Expectations Call'. This call is an opportunity to learn more about the Build and what you can expect from the Team Leader and HFHGB.
If you and the Team Leader are satisfied after the 'Expectations Call', you will receive a link to be formally invited onto the Build. You can pay your non-refundable, non-transferable deposit and start preparing!
What will I do on a Build?
Depending on the phase of construction, a volunteer will mix mortar, build walls, lay blocks, install doors and windows, put up roofs or move materials. Each site is assigned experienced builders who will supervise the process and ensure the quality of work. No previous building experience is necessary, all you need to do is arrive ready to learn, get dirty and have a great time!
Please read our Volunteer Orientation Manual for more information about what a Global Village Build entails.
Are there age requirements?
All volunteers must be over the age of 16, however, volunteers aged 16 or 17 must be accompanied on the build by a parent or legal guardian. The only exception is for official youth teams where there will be a ratio of 1 adult for every person under 18.
Can I organise a Build for my school/ church/ office?
Yes. As an individual, you can join an advertised Open Team or if you have 10 other like-minded people interested we would be able to set up your own Build for you. HFHGB would assign a Team Leader who will be able to support you and guide you through the process.
How long do Builds last?
Our GV Builds typically last between 10 and 15 days. This will usually comprise of between 5 to 10 days on the build-site and a day of cultural activities to help you understand the country and development context.
Does HFHGB book flights?
No. Your Build costs are exclusive of flights. HFHGB and your Team Leader will be able to advise as to the best airport and time to arrive in-country for your Build. Booking your own flights gives you more flexibility around the airport you fly from and any onward travels that you may choose to carry out.
What can I fundraise for?
You can fundraise for the full Build trip costs, minus the registration fee. Read our Fundraising Toolkit which will give you some great ideas on how to get started with your fundraising.
How are GV Builds priced?
The Build trip cost is comprised of three components:
The registration fee.
Trip costs- this includes all in-country costs, comprehensive medical and emergency evacuation insurance, postage, t-shirts, and other administrative expenses.
Donation for Habitat for Humanity- this is split between the country hosting the GV Build and HFHGB.
The three components totalled together equal the Build trip cost.
When is my payment due?
The full Build trip costs must be paid in full 45 days before the trip departs.
What if I have to cancel?
HFHGB understands that the unexpected may happen and you may have to cancel your Global Village Build.
Is my payment protected?
If you are a EU citizen, your booking is insured by IPP Ltd and its panel of insurers. – This insurance is only valid for passengers who book and pay directly with/to Habitat For Humanity Great Britain. If you have booked and/ or paid direct to a Travel Agent for a holiday with Habitat For Humanity Great Britain please request proof of how the booking is secured as this will not be covered by IPP Ltd in this instance. Read the full documentation (PDF).
Am I travelling to a safe destination?
The risk assessment for Global Village destinations is performed by the Habitat for Humanity International (HFHI) Senior Specialist, Safety and Security. Read the full documentation here (PDF).
Where will I stay?
We organise double occupancy hotel rooms for volunteers for the duration of the build. You can either share a room with someone you are travelling with or your team leader will pair you with another volunteer. All hotels have been vetted for health and safety by local Habitat for Humanity staff.