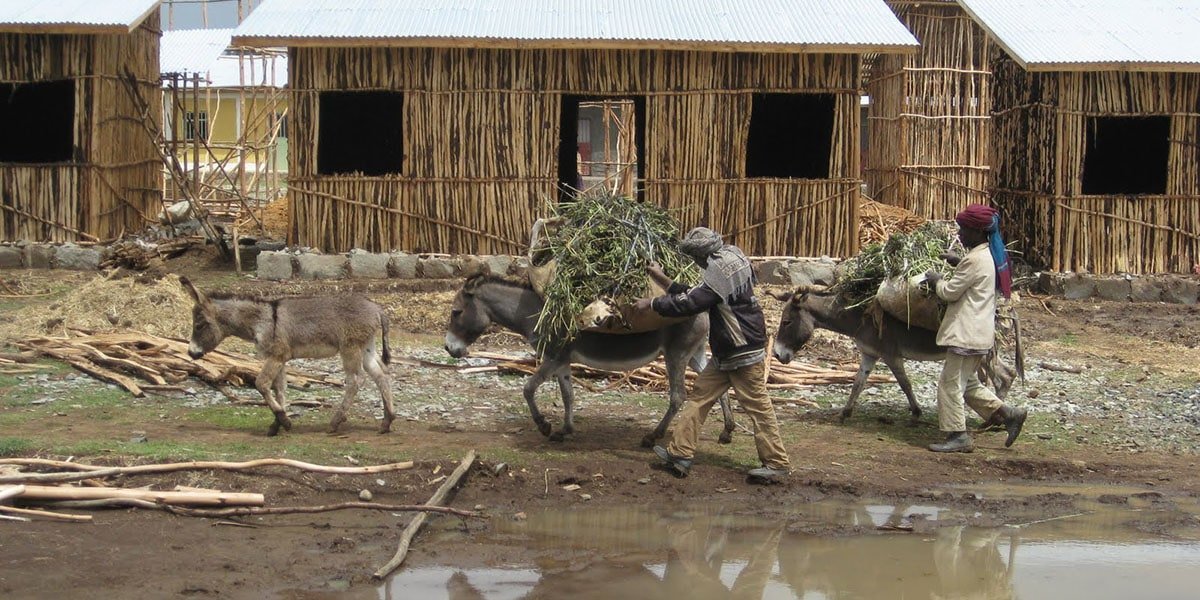 Global Village FAQs
We've been running our international Global Village Builds for over two decades so we have an idea of what you may want to know! If you have any questions that aren't answered here, please don't hesitate to get in touch. Email us at hello@habitatforhumanity.org.uk and we will be more than happy to help.
Registering for a Build
How do I join a Build?
Since the Covid-19 pandemic began, our supporters and beneficiaries alike now live in a world dramatically changed by the health and economic challenges that arose.
One of the most drastically impacted elements of our work has been our global volunteering programme which has been suspended since March 2019.  Whilst we are beginning to work with our partners to begin a limited number of volunteering opportunities in 2023, we no longer have a team who can support with building mixed teams of individuals.
As a result, our open 'mixed team' build trips remain on long term pause and we are unable to accommodate requests for individuals at this time, and can only consider groups of 15 or more, all already committed to the fundraising target.
We remain committed to serving vulnerable communities and giving more people access to a safe, decent home and the funds our supporters raise help us to continue to deliver our vital programmes here in the UK and all over the world.
What happens when I register for a Build?
When you register for a Build you will receive a confirmation email acknowledging that you have successfully registered. Within this email you will find instructions on how to begin setting up your fundraising page.
Your Team Leader will be notified and will contact you to begin supporting you on your Build journey.
How do I register interest?
If you aren't quite ready to formally register for a Build then why not register your interest and get to know the Team Leader. At the top of the Build pages you can click on the 'Contact the Team Leader' button. From there you will be able to select all of the Builds that you are interested in or have questions about.
Any questions that you ask will be answered by the respective Team Leader or our Volunteer Coordinator.
When is my payment due?
The full Build trip costs must be paid in full no more than 45 days before the trip departs.
Pre-Trip Preparations
What vaccinations do I need?
We at Habitat for Humanity are not doctors. As such, we cannot recommend any vaccinations or medication that you will need whilst on the Build. Instead, please book an appointment with your GP, local travel clinic, or other medical professional to discuss what you will need in order to participate.
What clothes should I take to wear on the Build?
During the Build volunteers should dress conservatively with their shoulders, knees, and chest covered.
Head Coverage – We recommend that all volunteers bring a wide brim, or standard sports cap, along with suntan lotion to protect your head from the sun and prevent heatstroke or other heat related illness.
Upper Body – Building involves a lot of movement. Ensure that the tops you wear are comfortable and allow you to move freely. Tops should cover your shoulders and chest.
Lower Body – Trousers or shorts should be worn during the Build. If wearing shorts they should be no higher than the knee.
General Clothing Rules – Please do not bring any clothes that bare offensive slogans, have camouflage print, or show a political figure.
Eligibility
Are there age requirements?
All volunteers must be over the age of 16, however, volunteers aged 16 or 17 must be accompanied on the build by a parent or legal guardian. The only exception is for official youth teams where there will be a ratio of 1 adult for every person under 18.
During the Build
What will I do on a Build?
Depending on the phase of construction you will mix mortar, build walls, lay blocks, install doors and windows, put up roofs or move materials. Each site is assigned experienced builders who will supervise the process and ensure the quality of work. No previous building experience is necessary, all you need to do is arrive ready to learn, get dirty and have a great time!
Please read our Volunteer Orientation Manual for more information about what a Global Village Build entails.
How long do Builds last?
Our GV Builds typically last between 10 and 15 days. This will usually comprise of between 5 to 10 days on the build-site and a day of cultural activities to help you understand the country and development context.
Where will I stay during the Build?
We organise double occupancy hotel rooms for volunteers for the duration of the build. You can either share a room with someone you are travelling with or your team leader will pair you with another volunteer. All hotels have been vetted for health and safety by local Habitat for Humanity staff.
Is it safe to go on a Build?
All Habitat for Humanity entities that host international volunteers go through a rigorous vetting process every year to ensure that they are meeting all required health, safety, and security standards as set by Habitat for Humanity International (HFHI). This includes ensuring that the hotel is safe and secure, catering and restaurants meet hygiene standards, and that the situation on the ground is conducive to volunteers being able to perform their tasks in a safe environment.
Our Team Leaders are trained to constantly assess risks both on and off of the build site. They are also fully trained in how to seek assistance if the situation on the ground changes over the course of the build.
The risk assessment for Global Village destinations is performed by the Habitat for Humanity International (HFHI) Senior Specialist, Safety and Security. Read the full documentation here (PDF).
Medical and Evacuation insurance is provided for volunteers in the case of injury, illness, or the need to leave the area or country due to factors out of Habitat for Humanity's control.
Cost and Fundraising
Are flights included in the cost?
No. We do not book or cover the cost of your flights. All advertised Build costs are exclusive of flights. Habitat for Humanity GB and your Team Leader will be able to advise as to the best airport and time to arrive in-country for your Build.
Booking your own flights gives you more flexibility around the airport you fly from and any onward travels that you may choose to carry out.
What can I fundraise for?
You can fundraise for the full Build trip costs, minus the registration fee. Read our Fundraising Toolkit which will give you some great ideas on how to get started with your fundraising.
How are the Builds priced?
The Build trip cost is comprised of three components:
The registration fee.
Trip costs- this includes all in-country costs, comprehensive medical and emergency evacuation insurance, postage, t-shirts, and other administrative expenses.
Donation for Habitat for Humanity- this is split between the country hosting the GV Build and HFHGB.
The three components totalled together equal the Build trip cost.
A full breakdown of the costs associated with each Build can be found at the top of each individual Build page. Click on the price for a full breakdown.
When is my payment due?
The full Build trip costs must be paid in full no more than 45 days before the trip departs.
Is my payment protected?
If you are a EU citizen, your booking is insured. The insurance is only valid for passengers who book and pay directly with/to Habitat For Humanity Great Britain. If you have booked and/ or paid direct to a Travel Agent for a holiday with Habitat For Humanity Great Britain please request proof of how the booking is secured as this will not be covered by our insurance in this instance.
Cancellations
What if I have to cancel?
HFHGB understands that the unexpected may happen and you may have to cancel your Global Village Build.
Please refer to our Payment and Cancellation Policy.